Fierce Fragrance Range: Perfume Oils 10ml or Mini
Regular price

Sale price

$3.00
Helps With:
Hypoallergenic Skin | Sensitive Skin | Alcohol Free Perfume
"The F I E R C E Fragrance Range - empowering you through your day! There's nothing like wearing a kickass aroma to make you feel FIERCE and ready to take on the world, and this is your daily reminder that being fierce is your default, it's how you were born to live!!" 
Ingredients

To understand what each different scent might smell like - check out the scent profiles here.

For F I E R C E fragrance ingredient information please read.

Fierce Fragrances are a complex blend of natural and synthetic aroma compounds. They have been crafted to be hypoallergenic, so they don't contain the usual natural allergens that cause a reaction in those with allergies. Instead they contain some skin-safe synthetic ingredients so they can be worn by those with sensitivities and allergies, who may not normally be able to wear fragrances. Read more here.
Shipping Information

New Zealand shipping is FREE when you spend over $100, otherwise it is just $8.50 for a flat rate nationwide tracked courier.
Share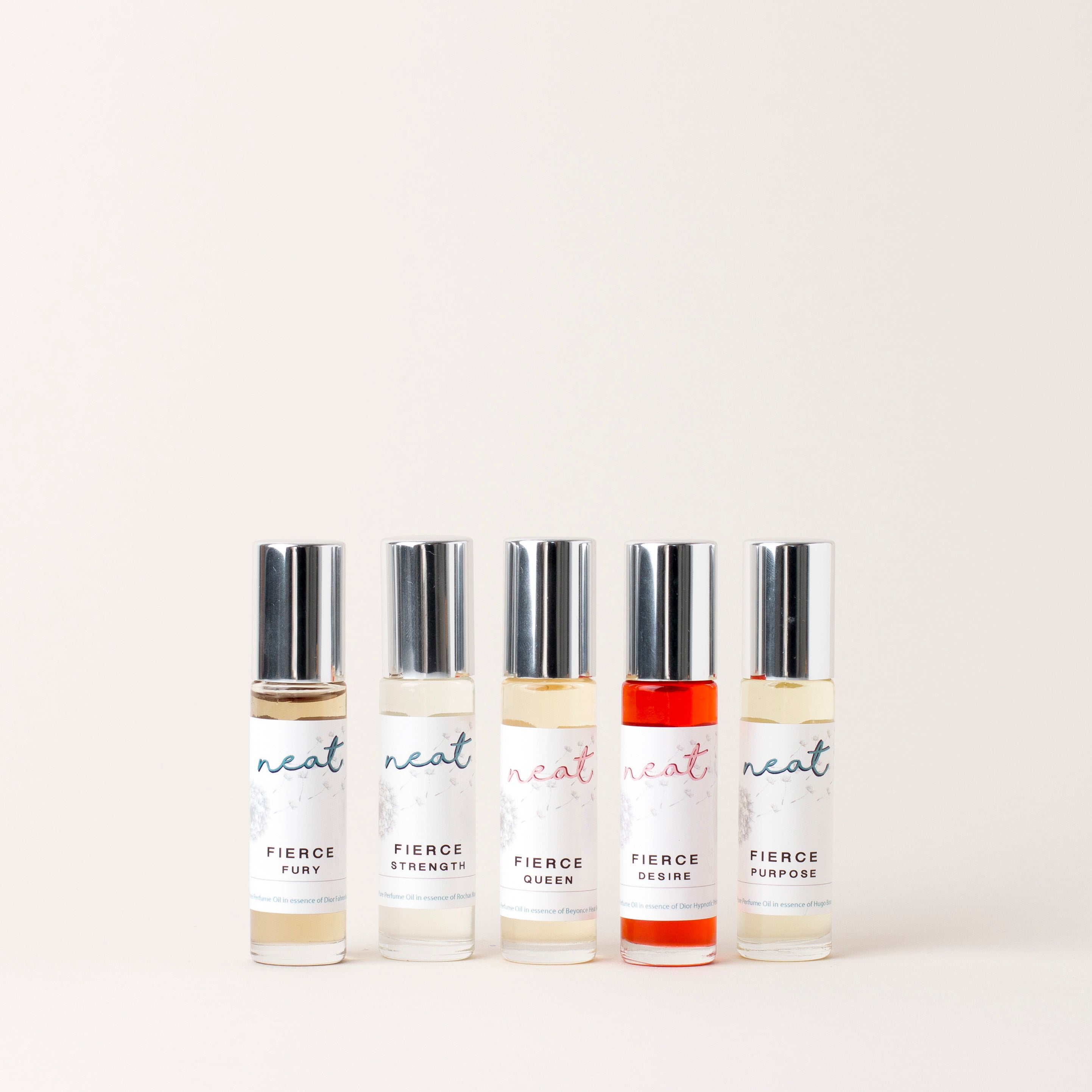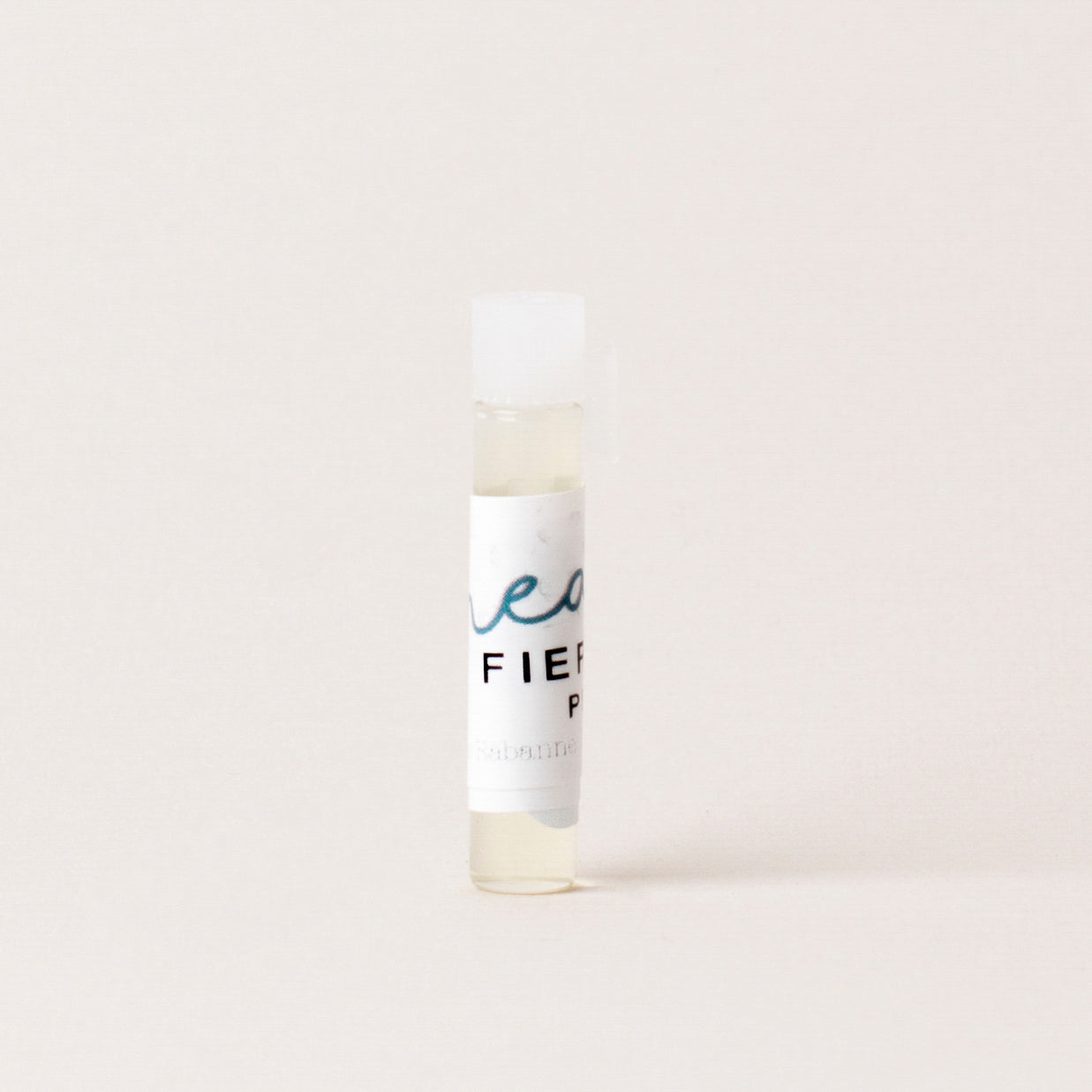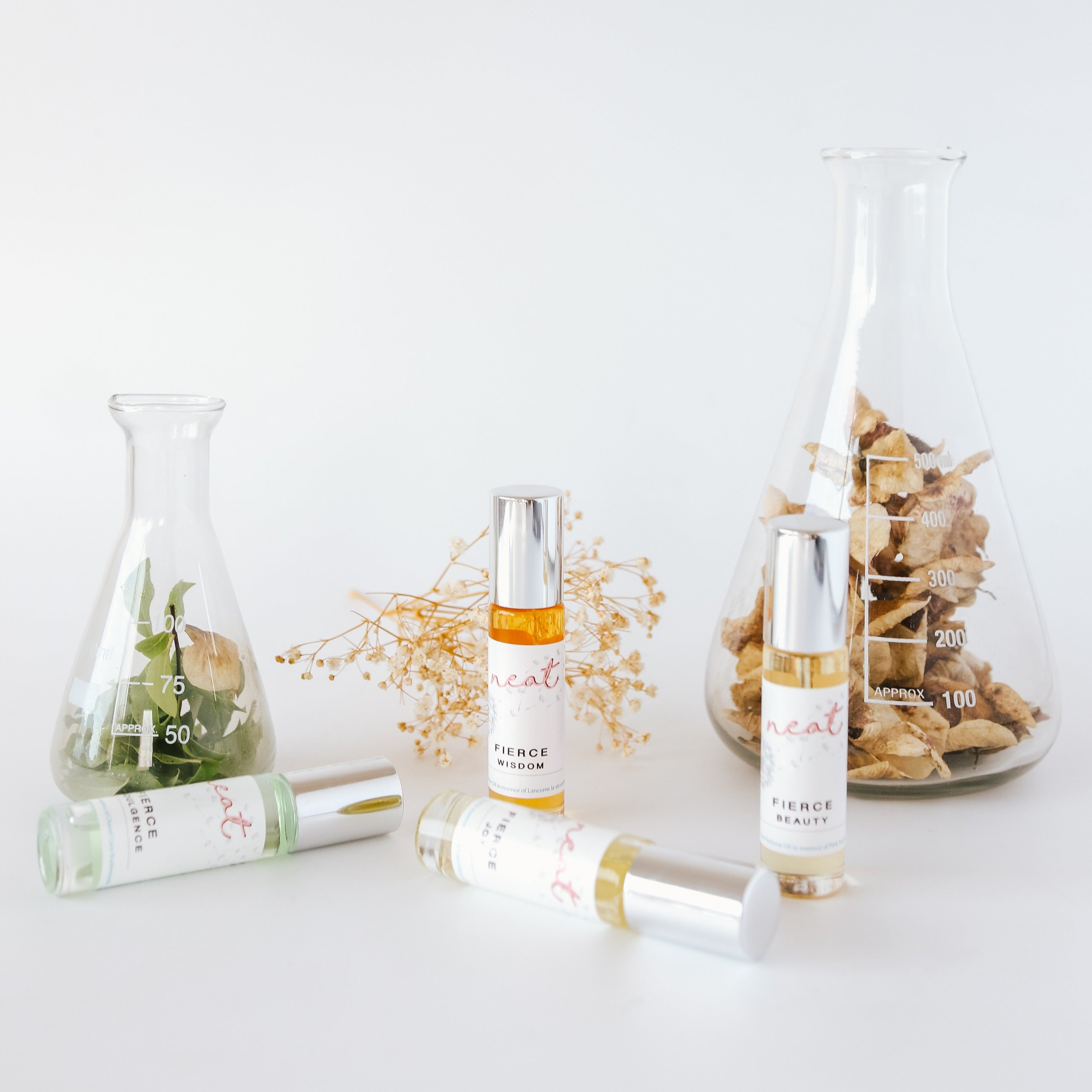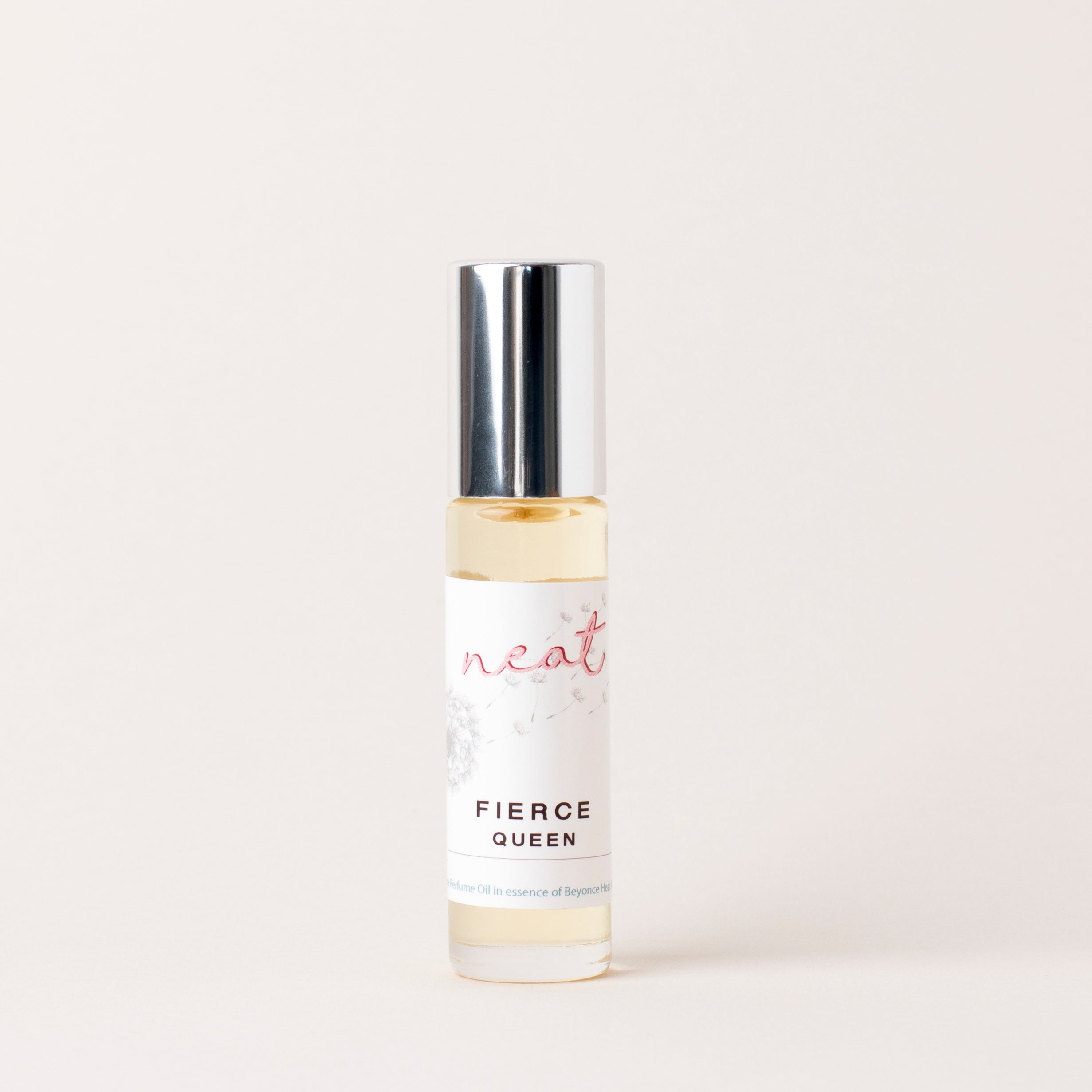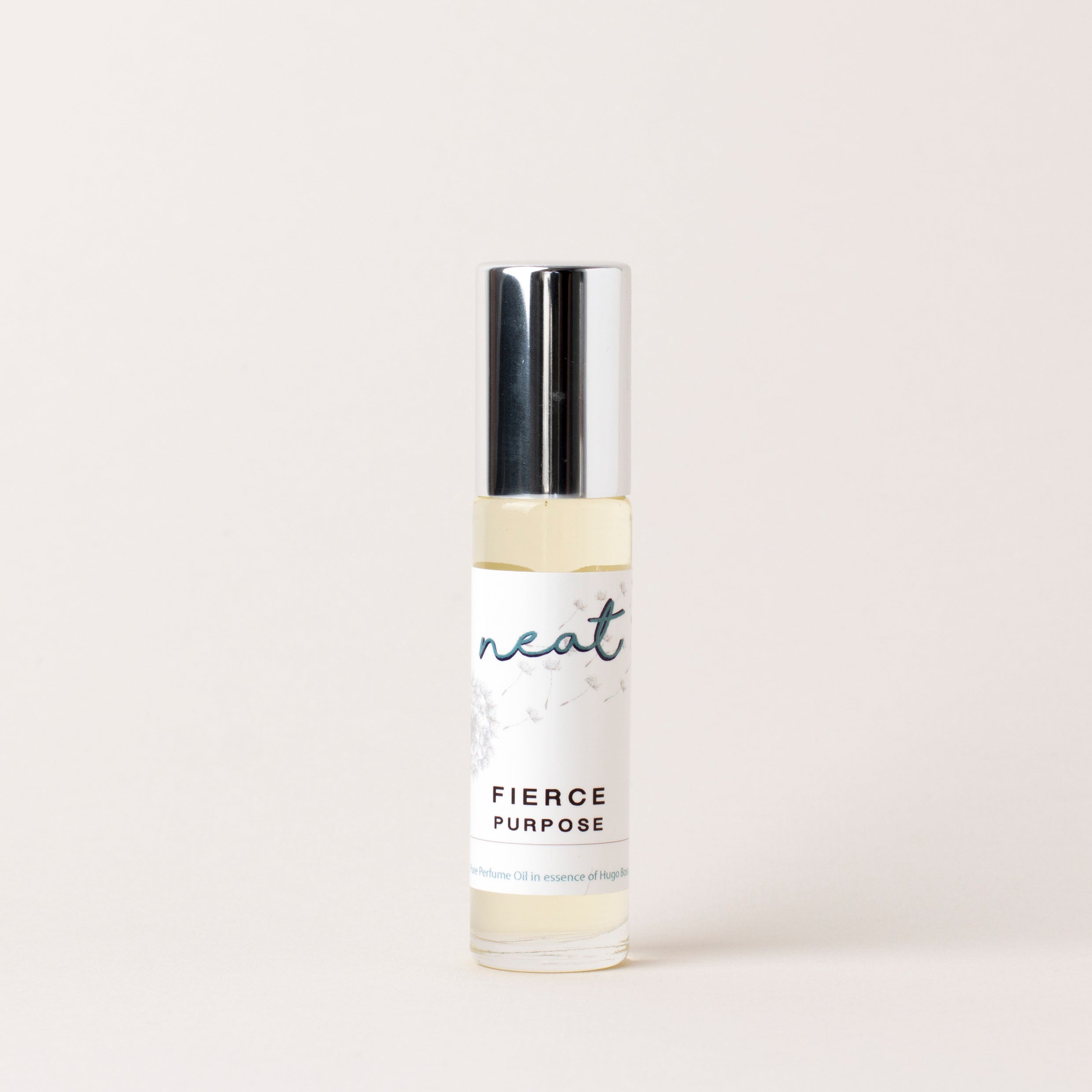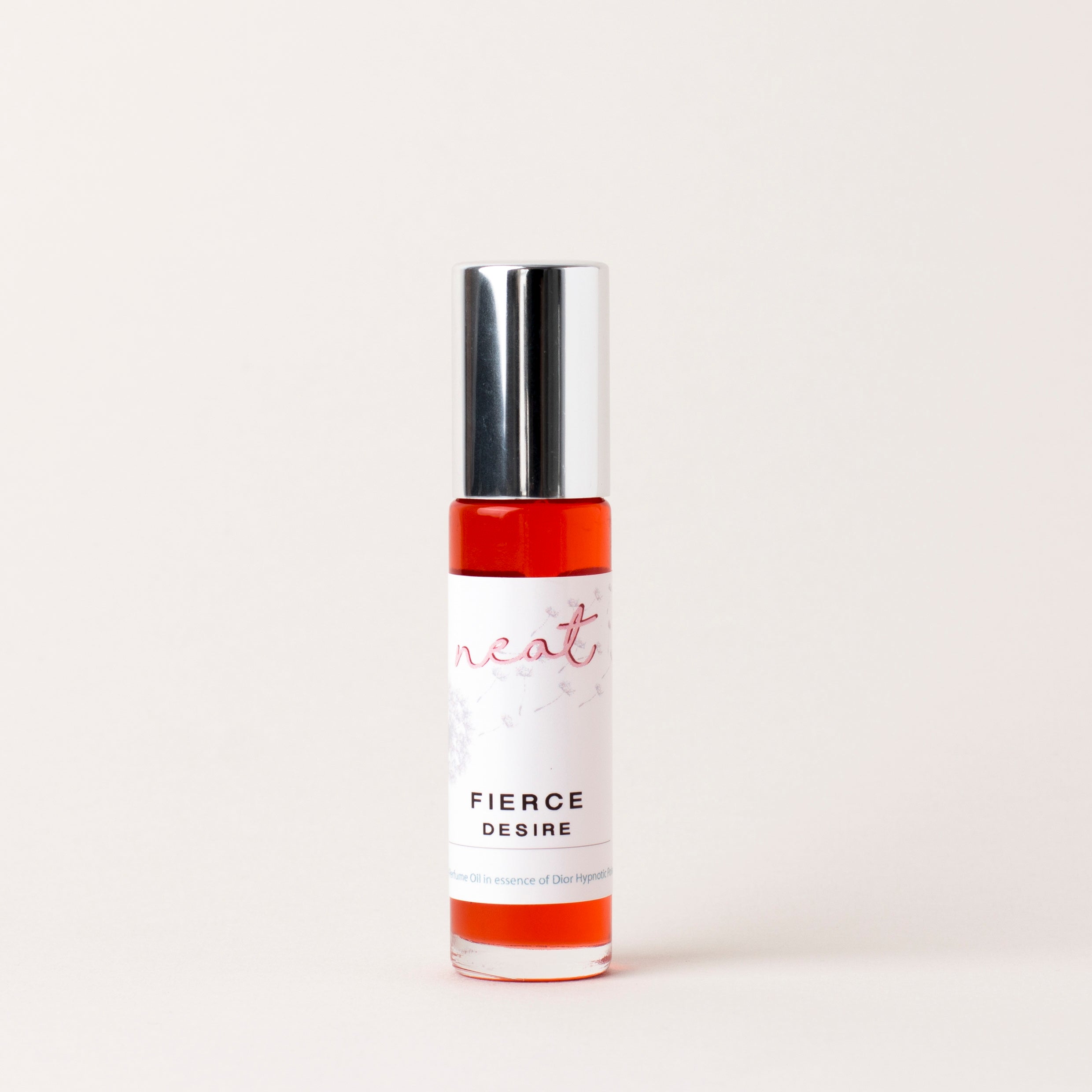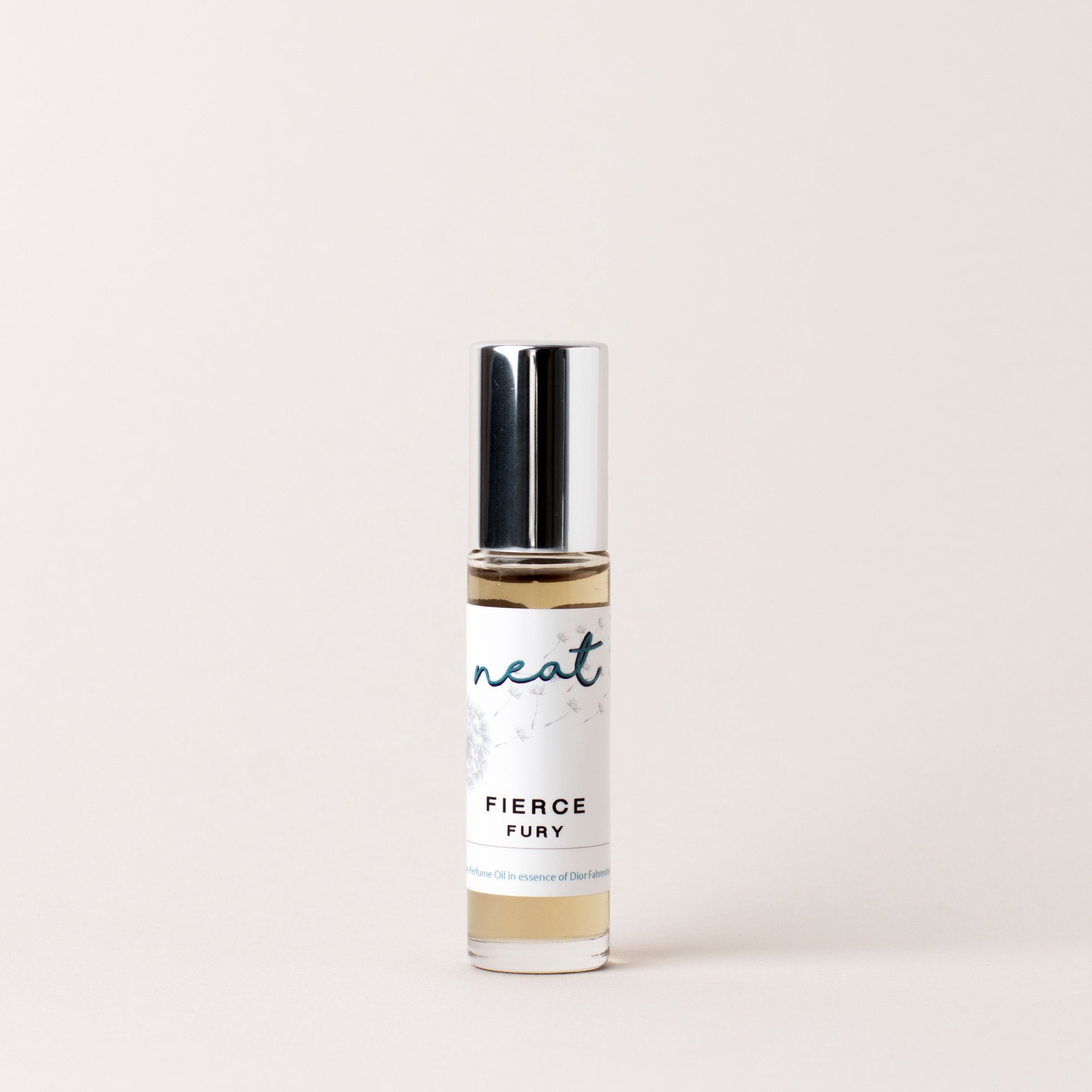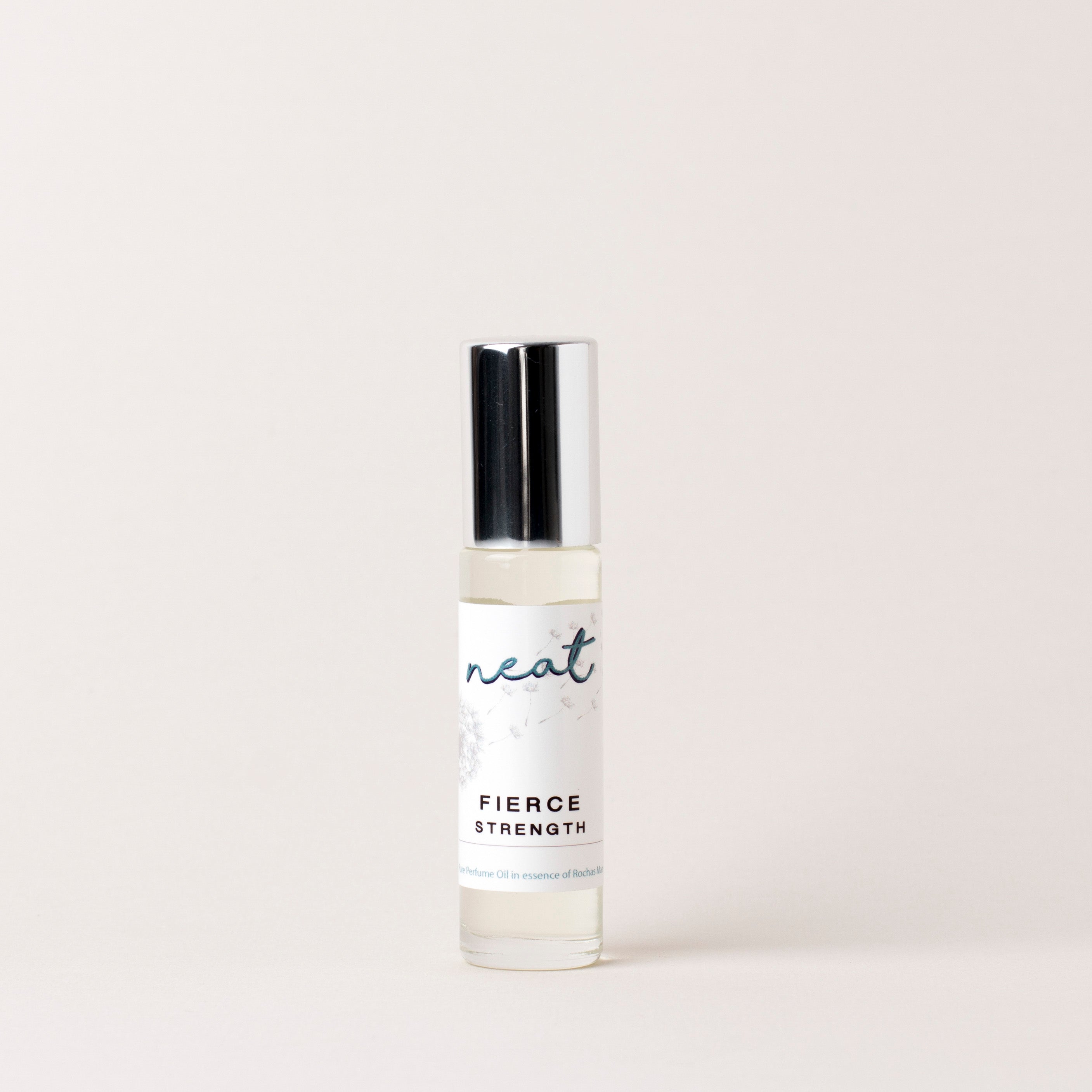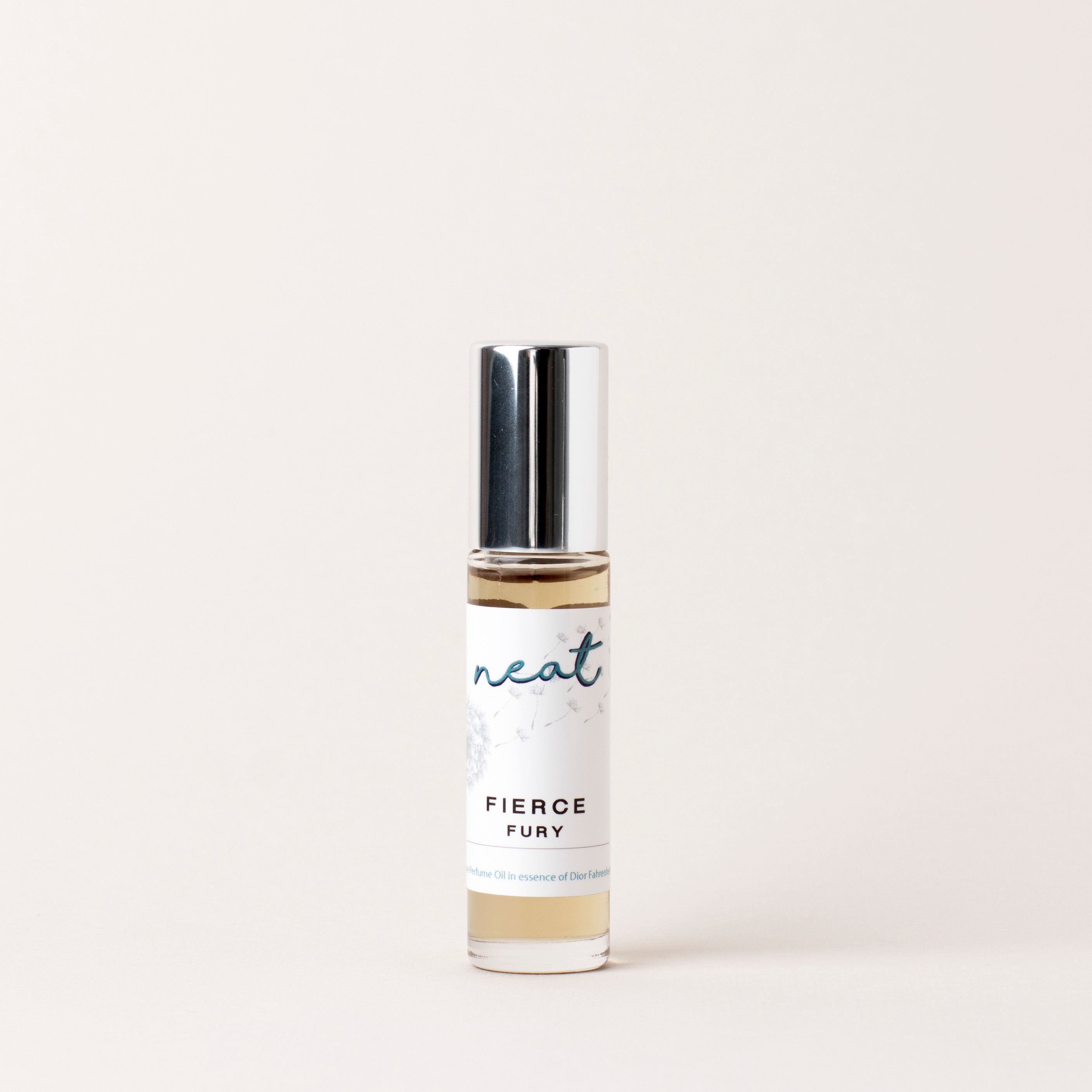 The NEW Age of Perfume
Feel confident not only with the scent you wear, but how it's made.

Experience our Fierce Fragrance collection with 49 different scents -we truly have something for everyone.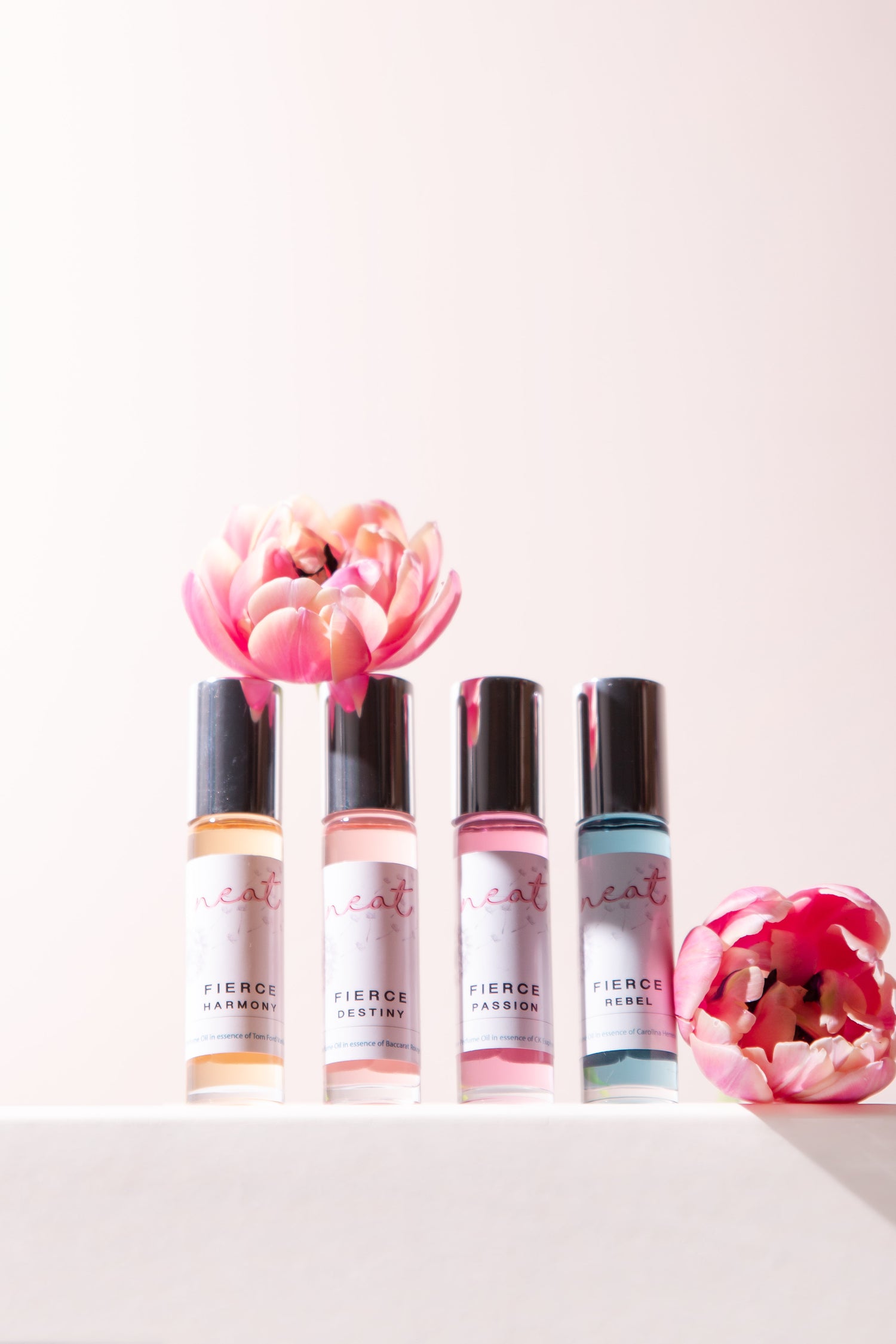 Feel Bold, Confident, & Sexy In Your Scent
Perfume names have been inspired by mentors, teachers, friends, family, situations & people around me that remind me to be all kinds of fierce - to love fiercely, to be fiercely adventurous, fiercely passionate, to have fierce drive and grit.. to be more, do more, see more, feel more. I hope they inspire you to be FIERCE as you go about your day too!
Buy Now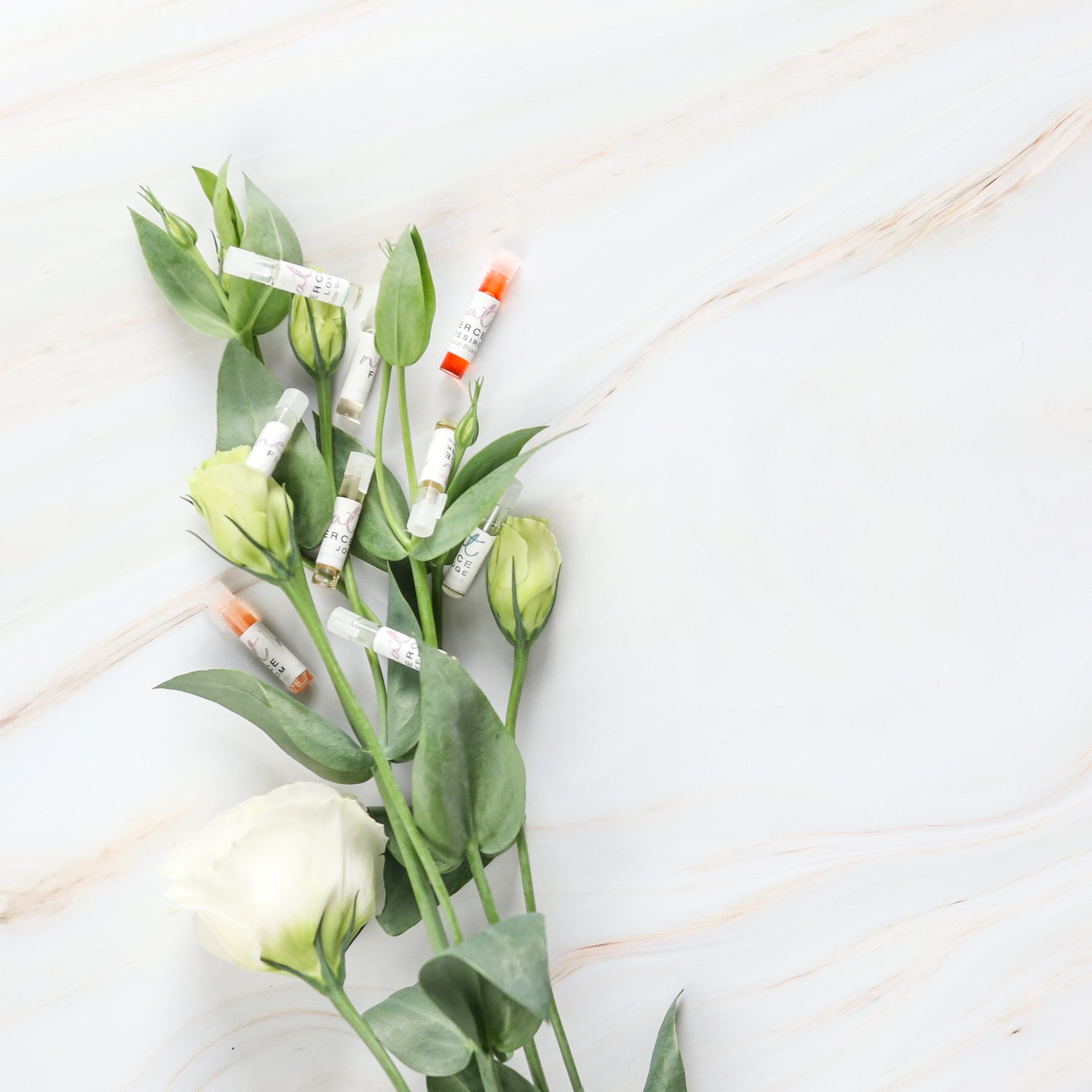 Hypoallergenic, Skin-Safe & Alcohol-Free
Fierce Fragrances are skin-safe, cruelty-free, and hypo-allergenic. If you are looking for 100% Natural Perfumes please shop our Originals Range. Fierce fragrances are a blend of natural and synthesised aroma compounds.

10ml Rollers contain 100% pure oil - no alcohol or water. Apply directly to skin just a dab at a time and the scent will last all day long. Our perfume body oils are highly concentrated and are excellent renditions of the fragrances they represent. Because there is no alcohol content, the scent will last all day long. 50ml spray perfumes contain natural alcohol from sugar cane.
Buy Now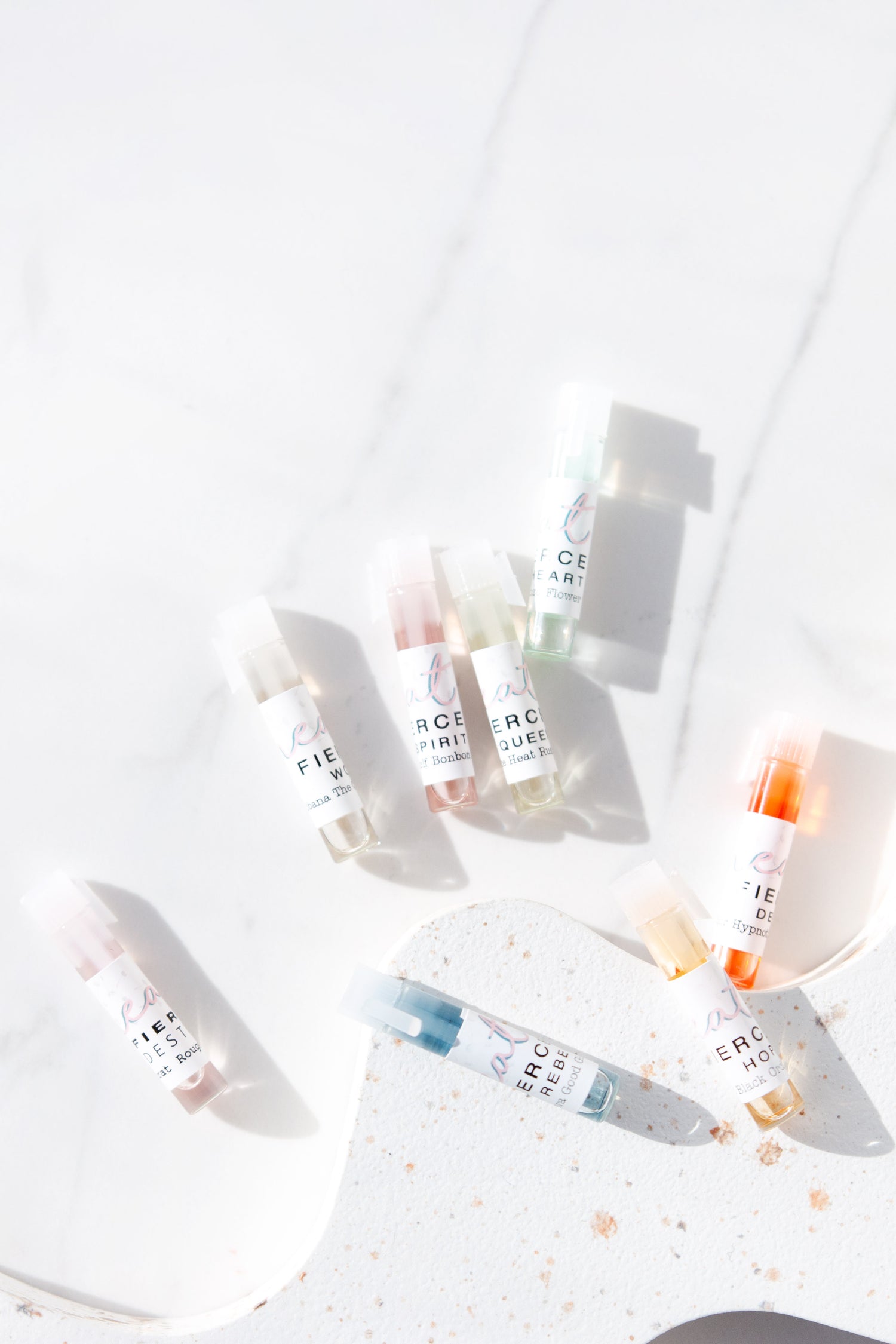 49 Different Scents to Choose From
Current Fierce Fragrance Options:

BELIEF - like Armani Code (femme version),
TRUST - like Armani Si,
DESTINY - like Baccarat Rouge 540
SPUNK - like BBW Coconut Lime Verbena (unisex),
QUEEN - like Beyonce Heat Rush,
WONDER - like Burberry Brit Red,
REBEL - like Carolina Herrera Good Girl,
INDULGENCE - like Chanel Coco Mademoiselle,
CHARISMA - like Chanel No. 5,
PASSION - like CK Euphoria,
DARING - like Dior Addict,
DESIRE - like Dior Hypnotic Poison,
WORTH - like Dolce & Gabbana The Only One,
CHARM - like Elie Saab,
INSPIRATION - like Gucci Envy Me,
POWER - like Gucci Rush,
GRIT - like Jimmy Choo Blossom,
HONOUR - like Jo Malone Peony & Blush,
FREEDOM - like Katy Perry Meow,
HEART - like Kenzo Flower,
WISDOM - like Lancome la vie est Belle,
INTEGRITY - like Narciso Rodriguez,
LOVE - like Nest Cocoa Woods (unisex),
BEAUTY - like Pink Sugar,
FANCY - like Prada Candy
PROWESS - like Rihanna Crush,
COURAGE - like Thierry Mugler Alien (unisex),
RESPECT - like Thierry Mugler Angel,
HOPE - like Tom Ford Black Orchid (unisex),
FAITH - like Tom Ford Rose Prick (unisex),
JOY - like Tom Ford Tobacco Vanille (unisex),
WARRIOR - like Tom Ford Tuscan Leather (unisex),
HARMONY - like Tom Ford Vanille Fatale
PATIENCE - like Tom Ford Velvet Orchid,
FOCUS - like Versace Crystal Noir,
SPIRIT - like Viktor & Rolf Bonbon,
BLISS - like Viktor & Rolf Flowerbomb,
CONFIDENCE - like YSL Babydoll
BADASS - like YSL Black Opium,
KINDNESS - like YSL Opium,

MASCULINE SCENTS
ADVENTURE - like Davidoff Coolwater
FURY - like Dior Fahrenheit
MODESTY - like Hugo Boss Orange
PURPOSE - like Hugo Boss
PRIDE - like Paco Rabanne 1 Million
PROTECTOR - like Yves St Laurent 'Y'
SAVIOUR - like Dior Sauvage
STRENGTH - like Rochas Man
KNOWLEDGE - like Viktor & Rolf Spicebomb
Buy Now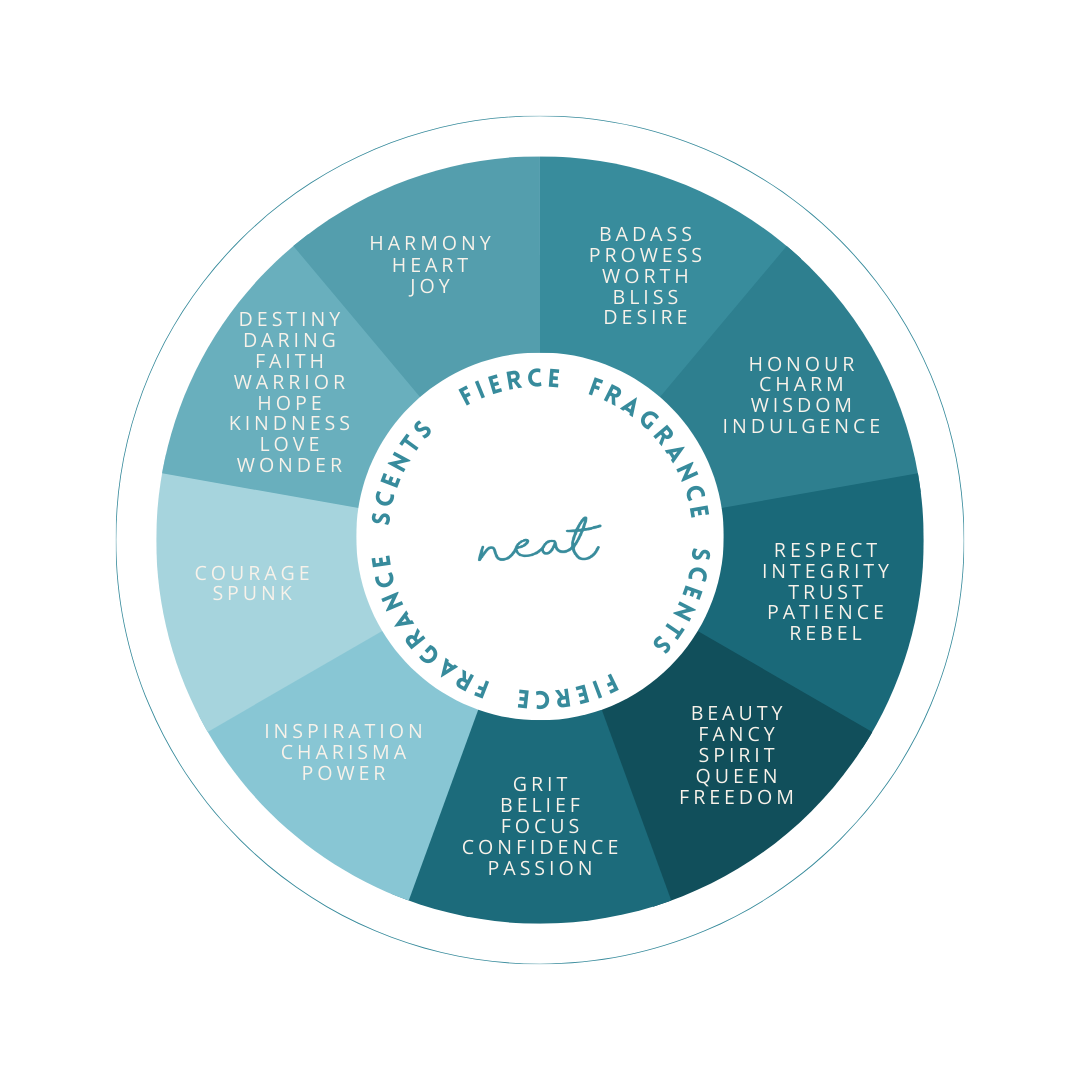 Complimentary Scents
If you're looking for another Fierce Fragrance to try, check out our scent wheel to find complimentary scents to your favourite.
There is something for everyone within the F I E R C E Fragrance range, and we will be adding to it as often as we can, so keep checking back - or let us know what fragrance you'd love to see in the range!
Buy Now