Neat Original Natural Perfume & Cologne - 100% Natural
Regular price

Sale price

$10.00
Helps With:
Long Lasting Scent | Sensitive Skin
Neat's Original Range of Perfumes comes in a 1ml Mini Purse Roller Sample, 10ml Roller, or 50ml Spray - available in one of four beautiful natural blends. Made using 100% natural oils. If you want to buy a sample of all four, try our value pack!
Ingredients

Spray is in a base of Natural Alcohol from Sugar Cane.

MY KEEPER
Orange Oil, Patchouli Oil, Jasmine Oil, Geranium Oil, Cedarwood Oil

LITTLE PETAL
Rose Oil, Vanilla Oil, Bergamot Oil and Jasmine Oil

WILD & FREE
Patchouli Oil, Rose Oil, Vanilla Oil, Peppermint Oil, Sandalwood Oil, Rosewood Oil and Bergamot Oil

IFFY WOOD
Cedarwood Oil, Rosewood Oil, Black Pepper Oil, Clary Sage Oil, Patchouli Oil, Geranium Oil and Vanilla Oil
Shipping Information

New Zealand shipping is FREE when you spend over $100, otherwise it is just $8.50 for a flat rate nationwide tracked courier.
Share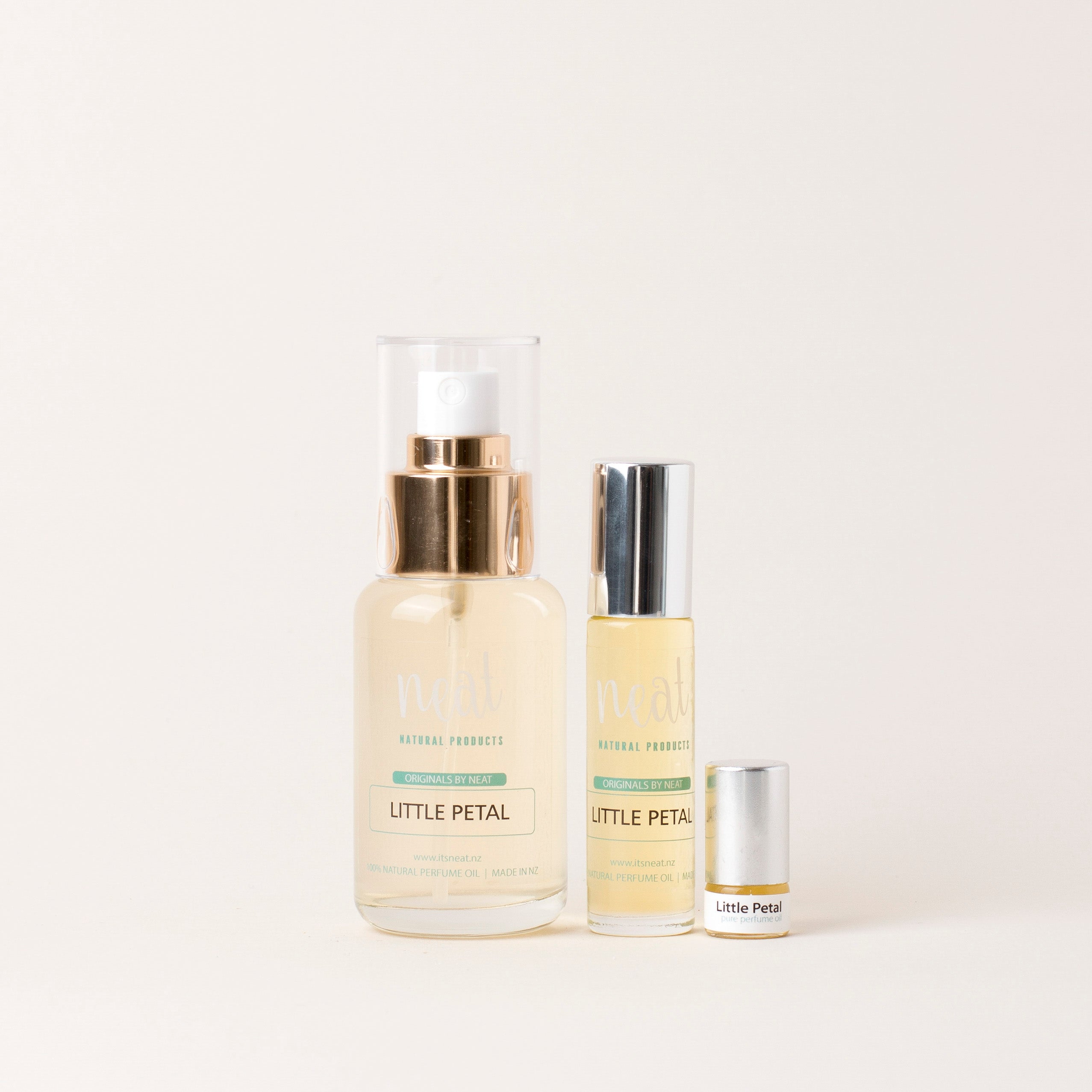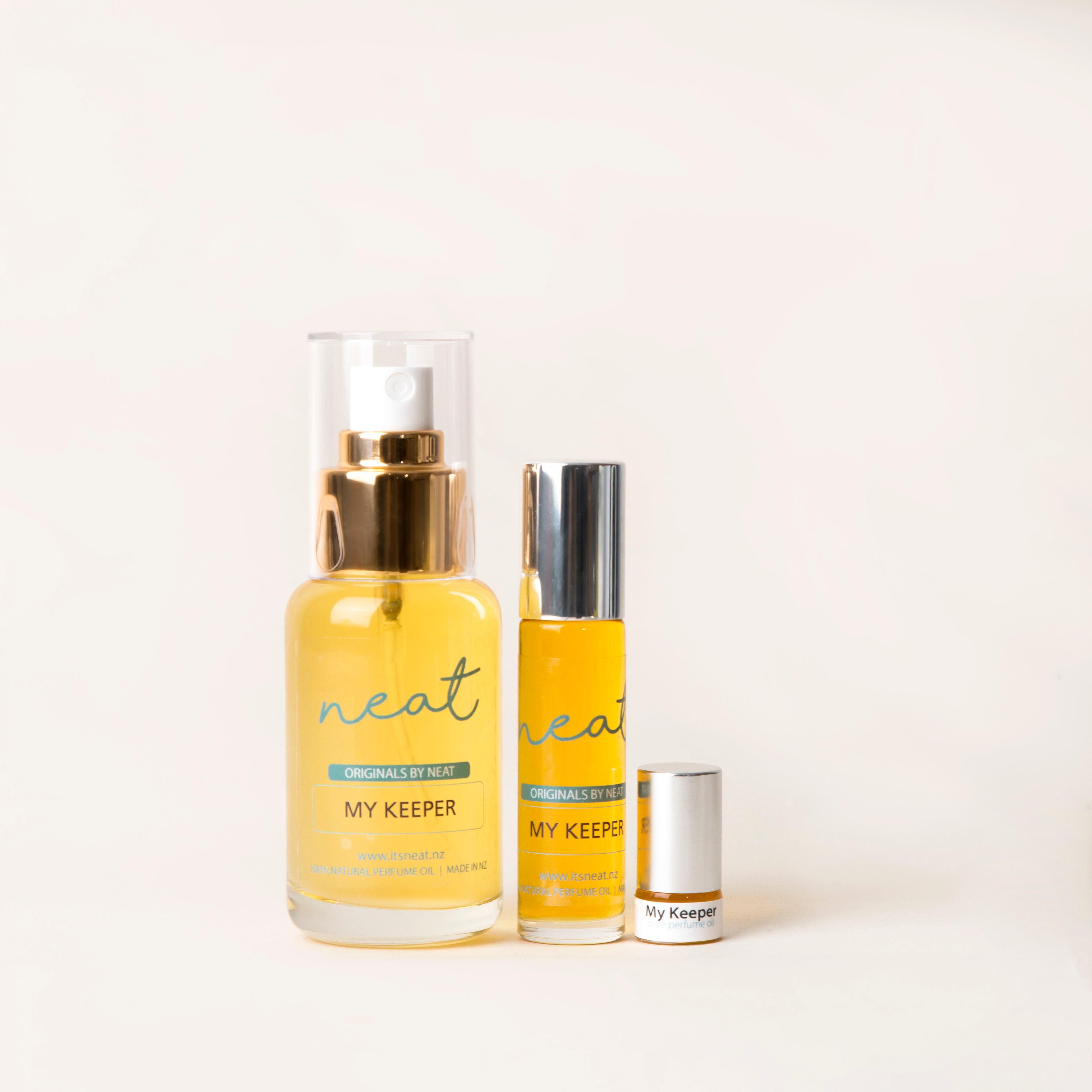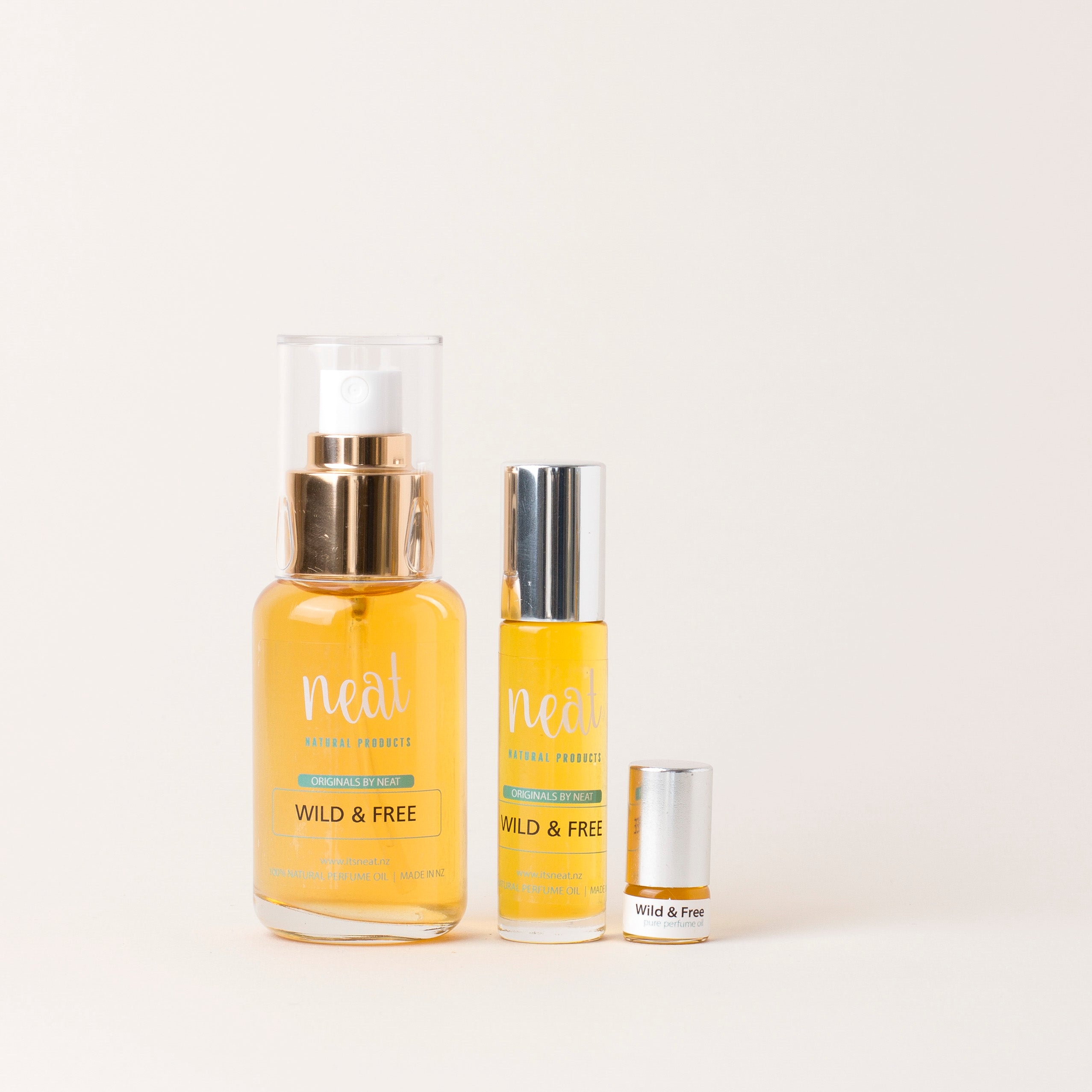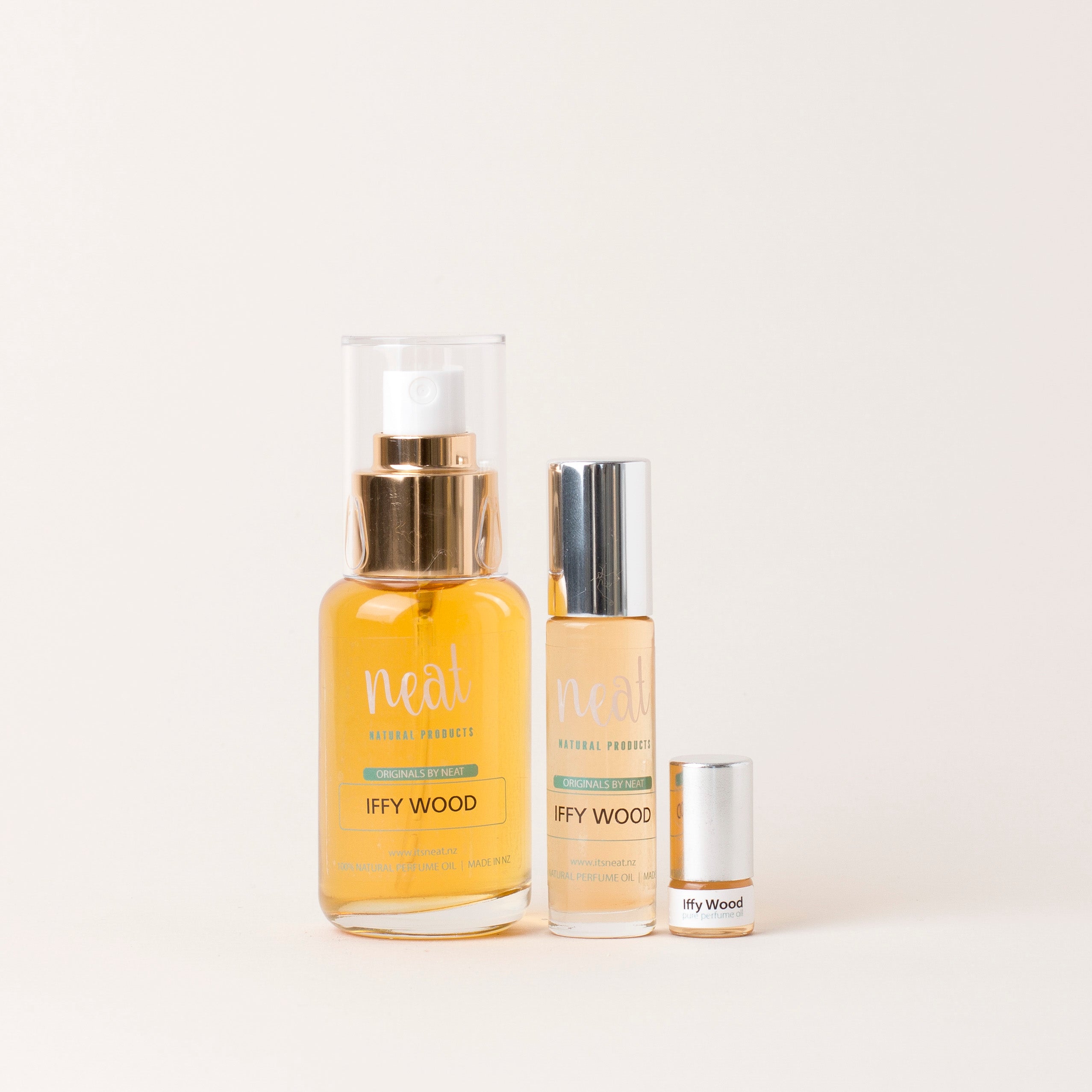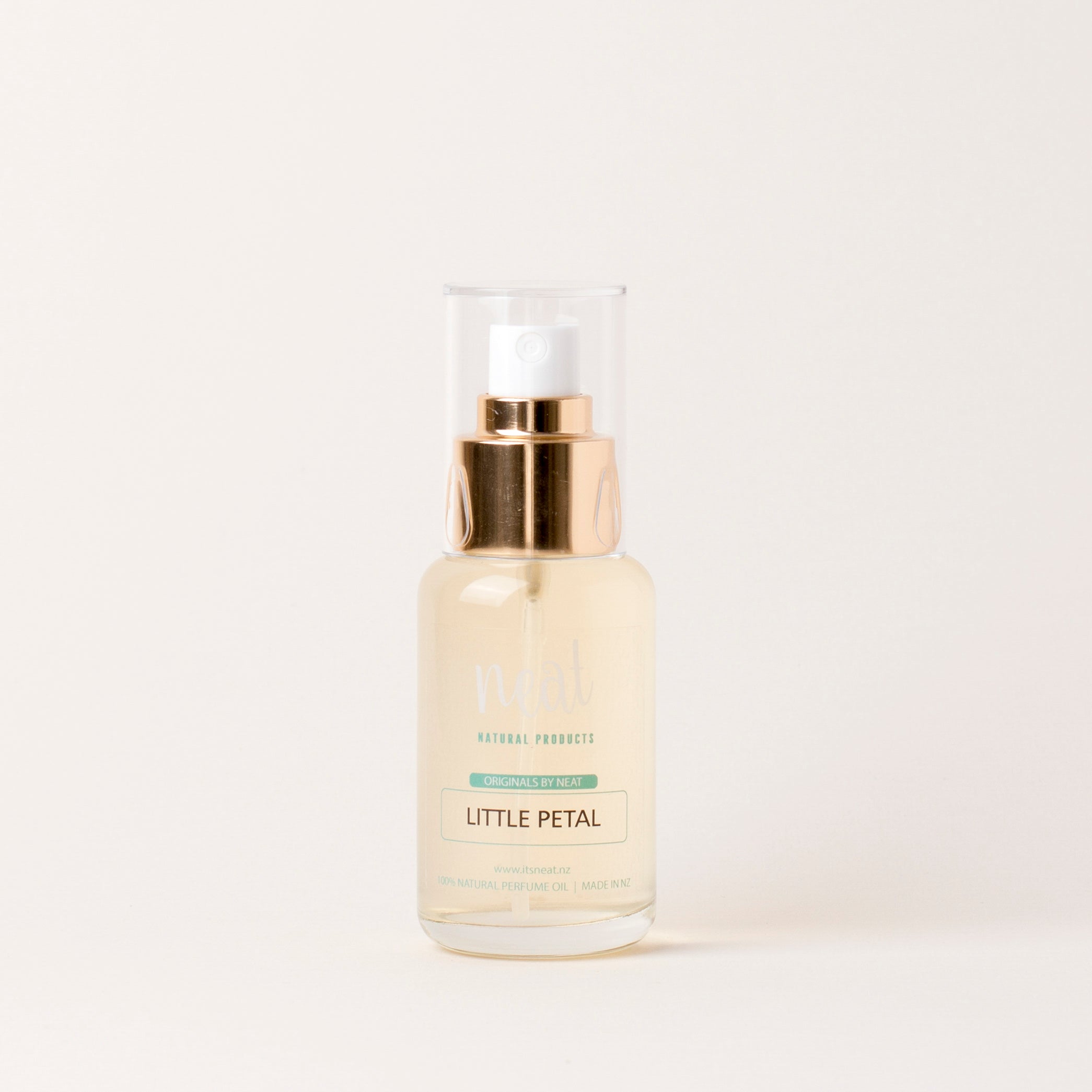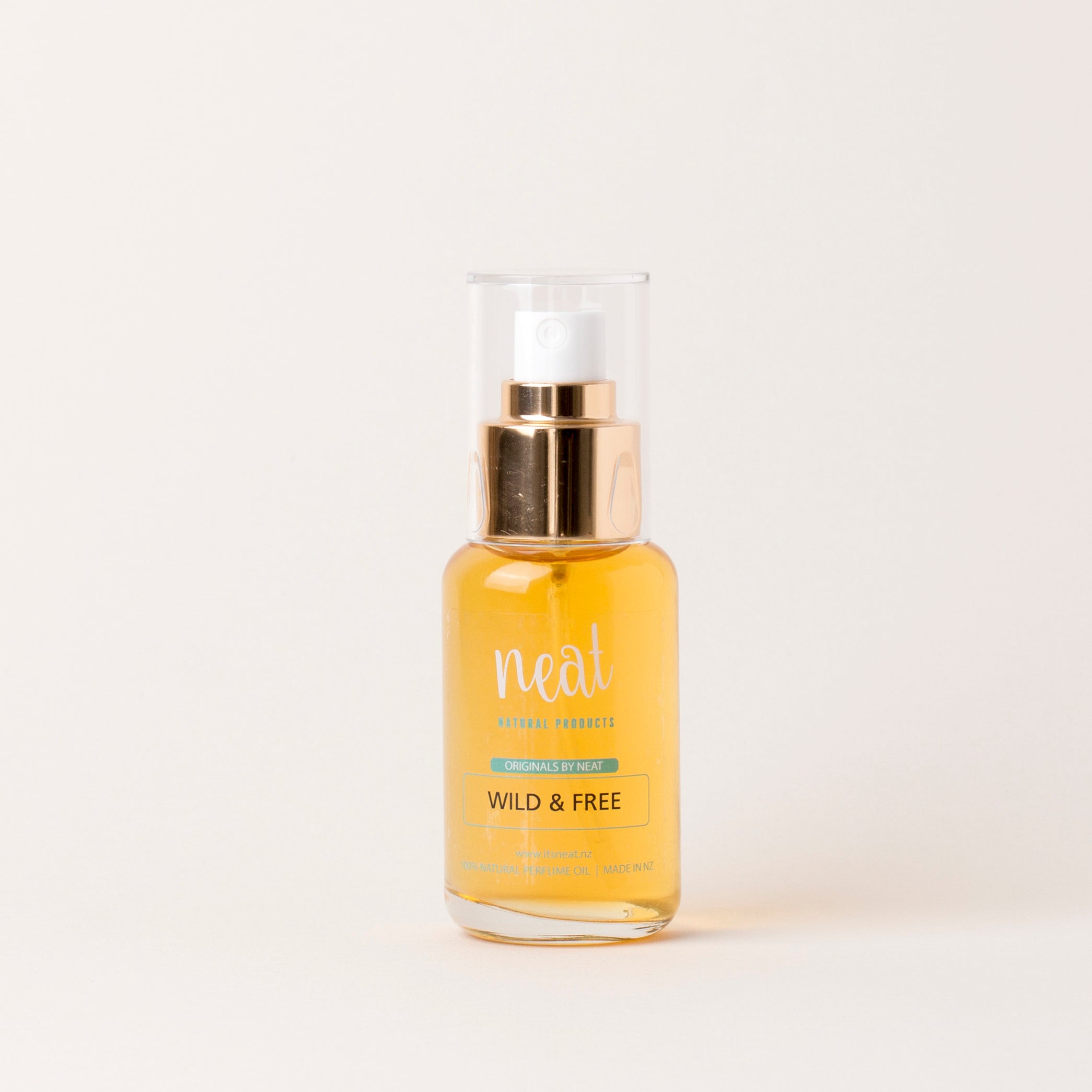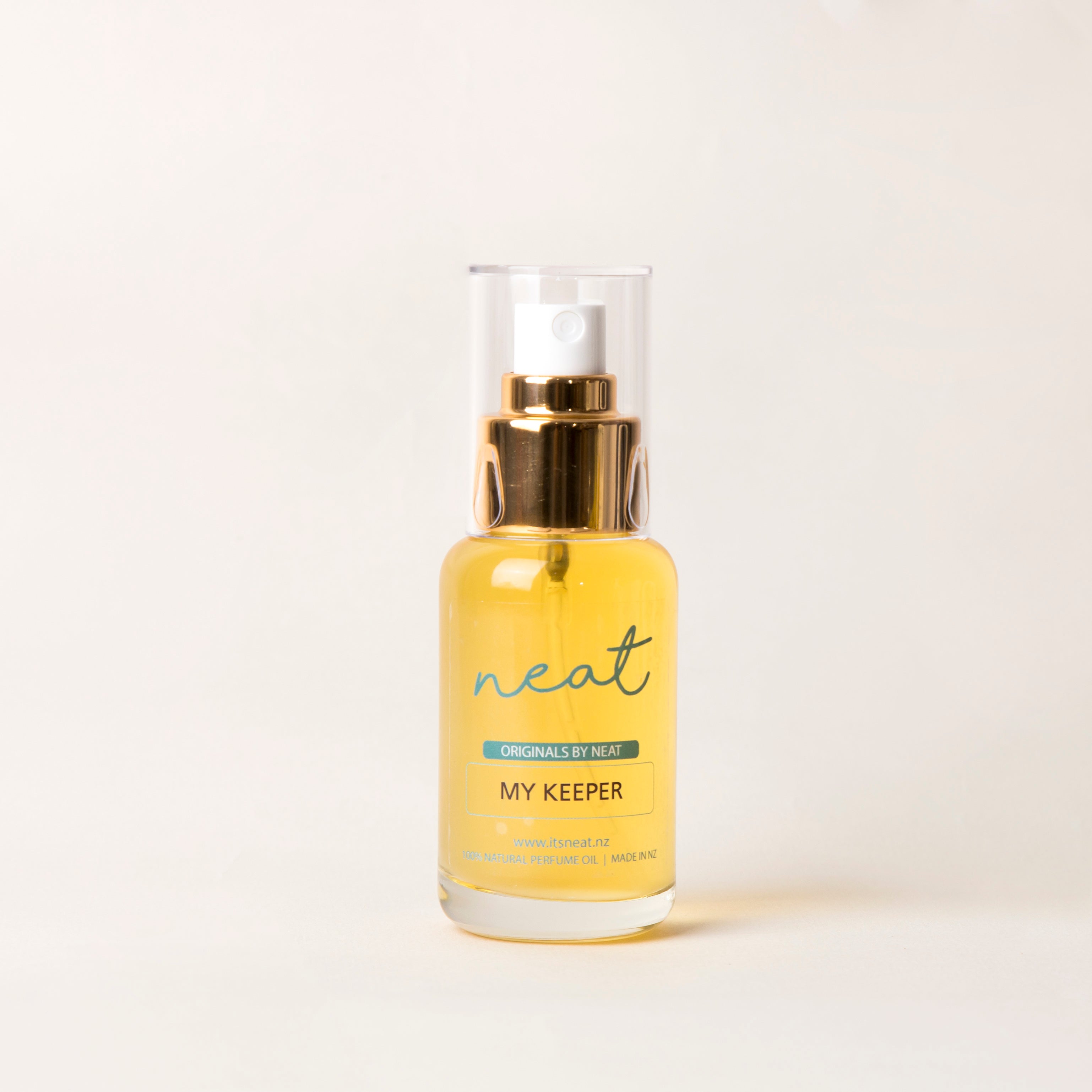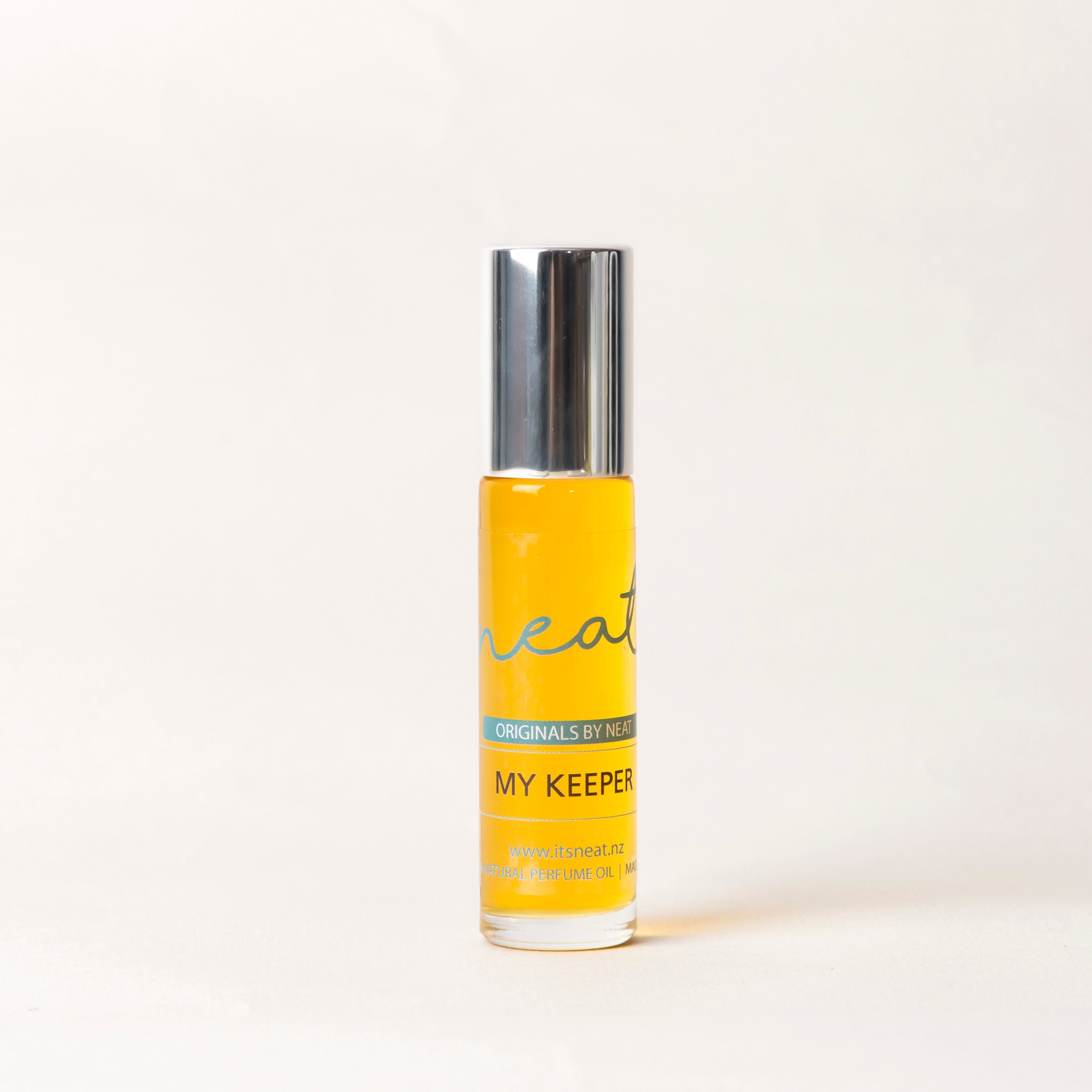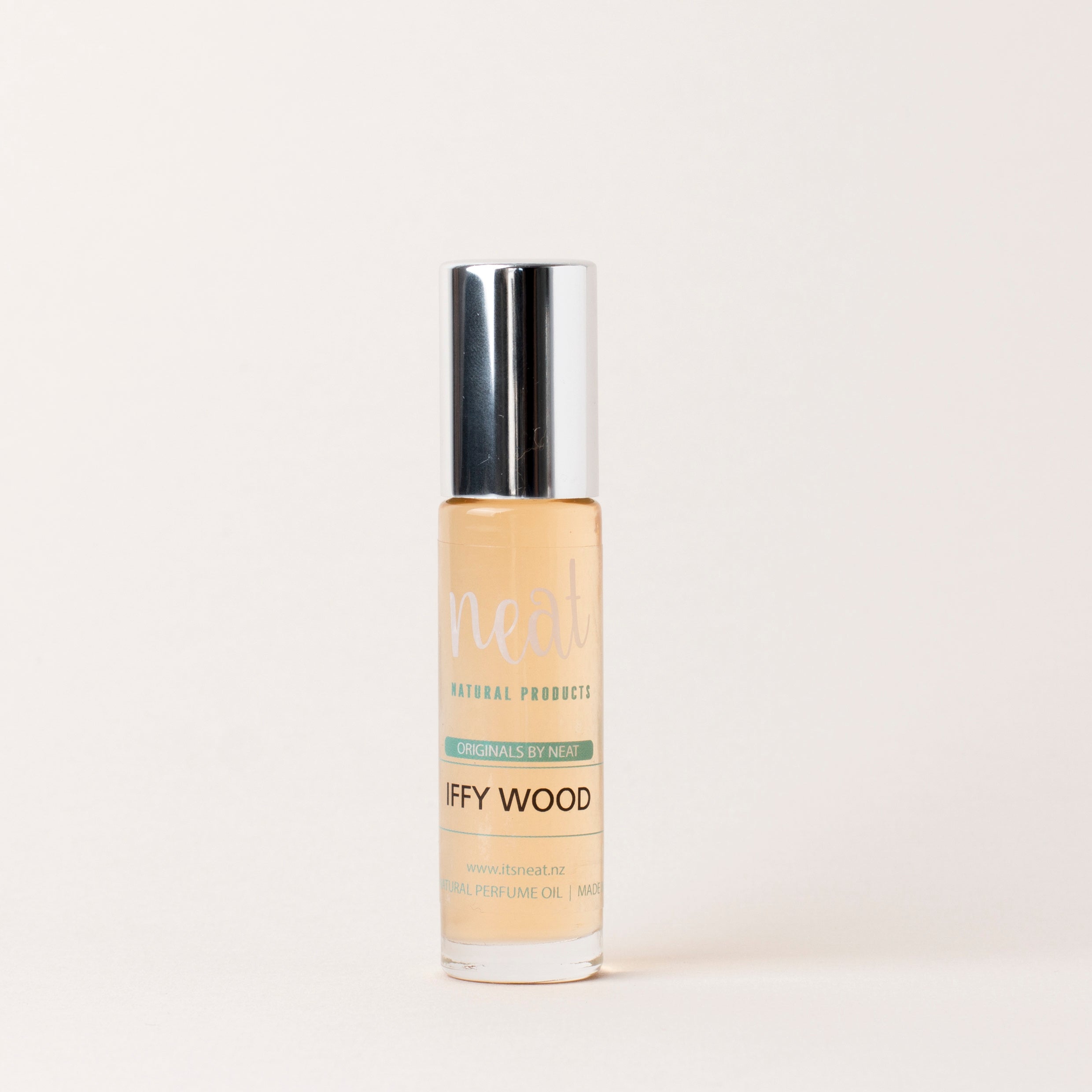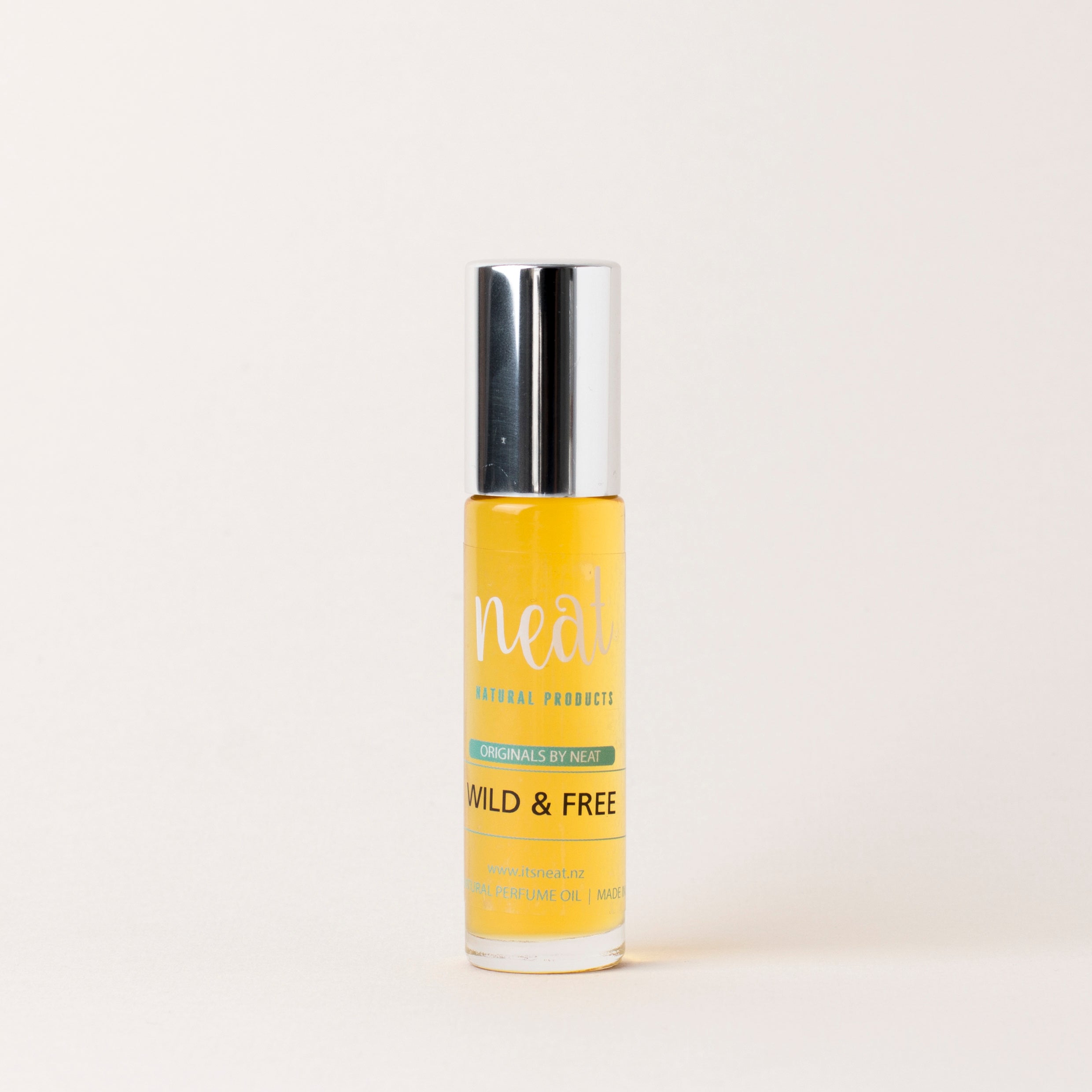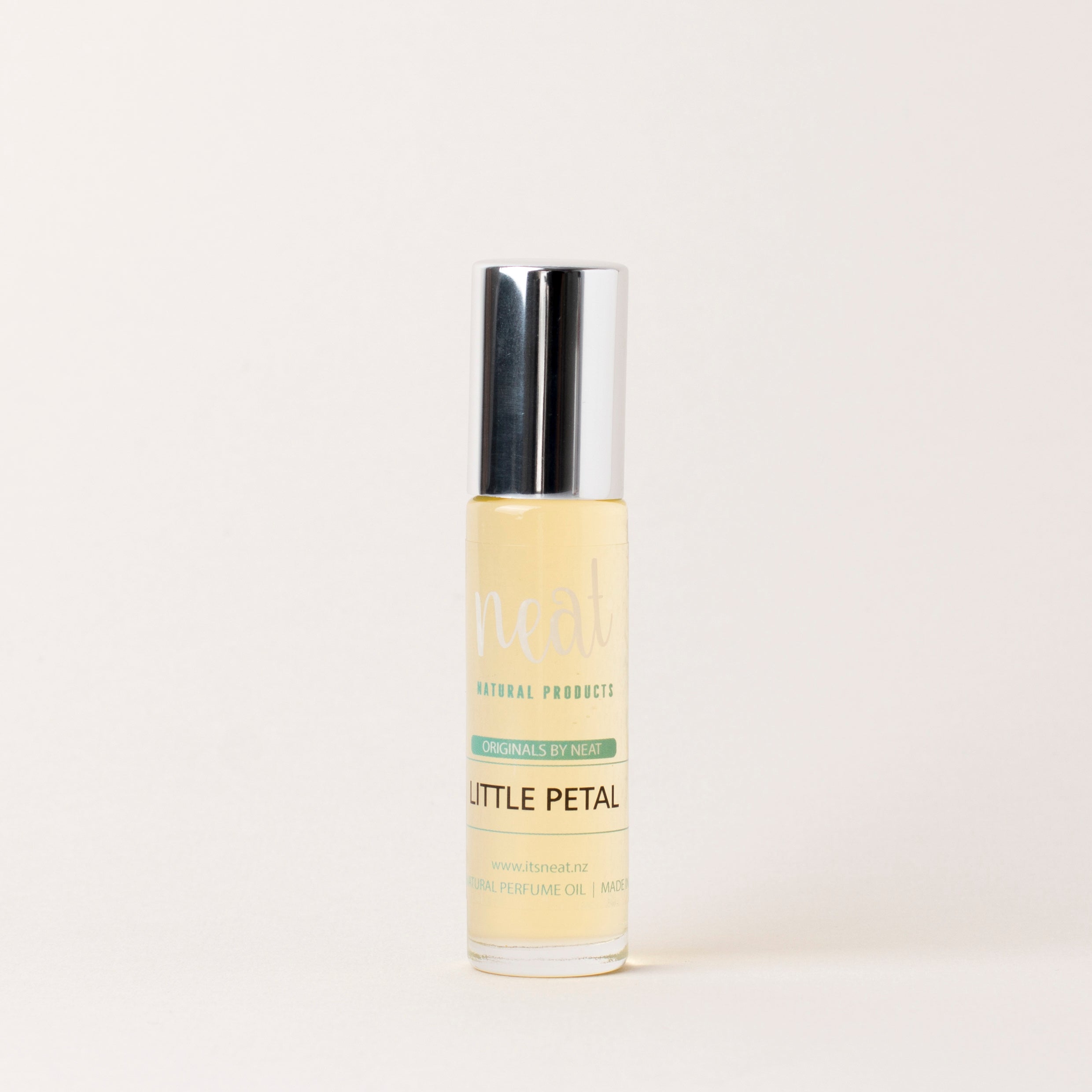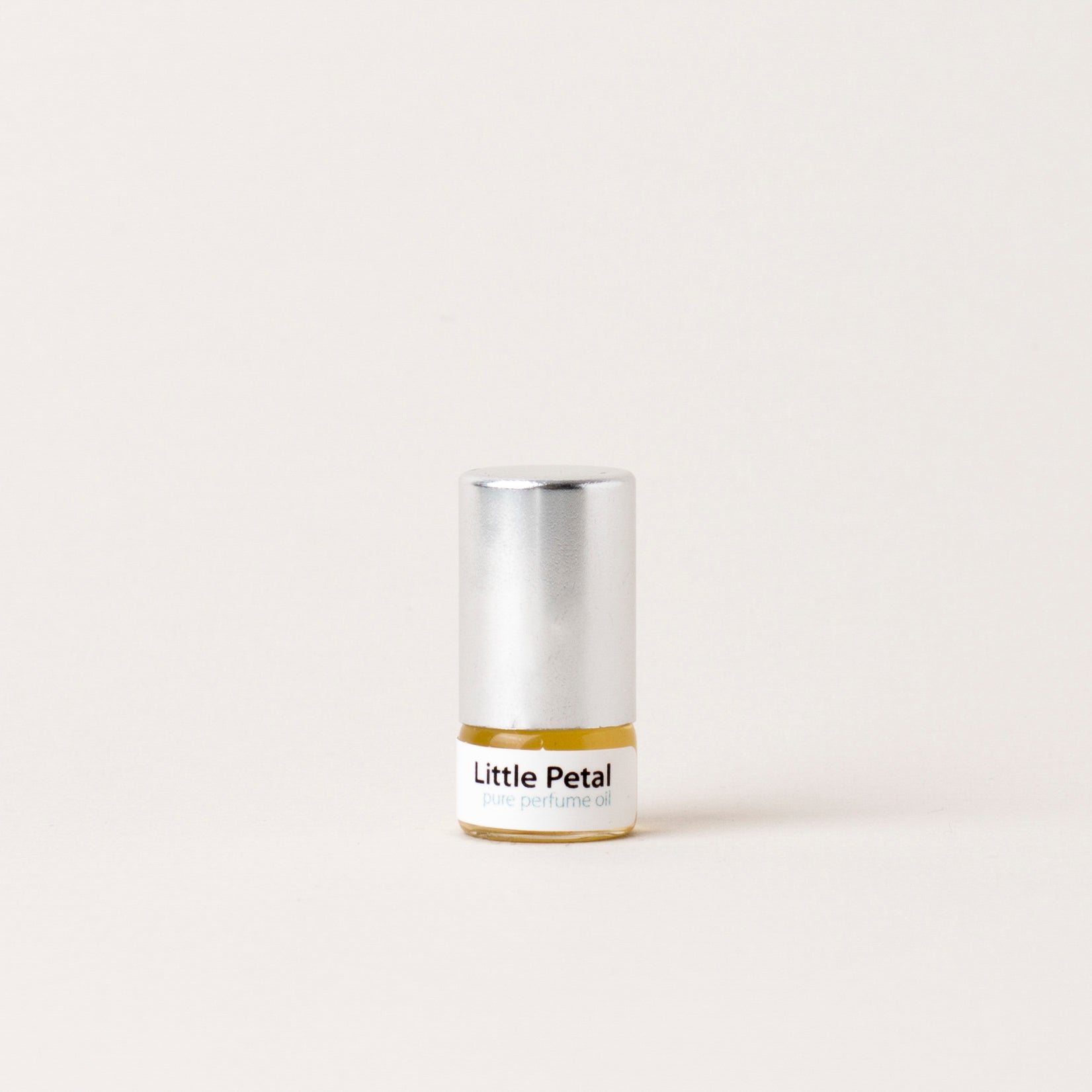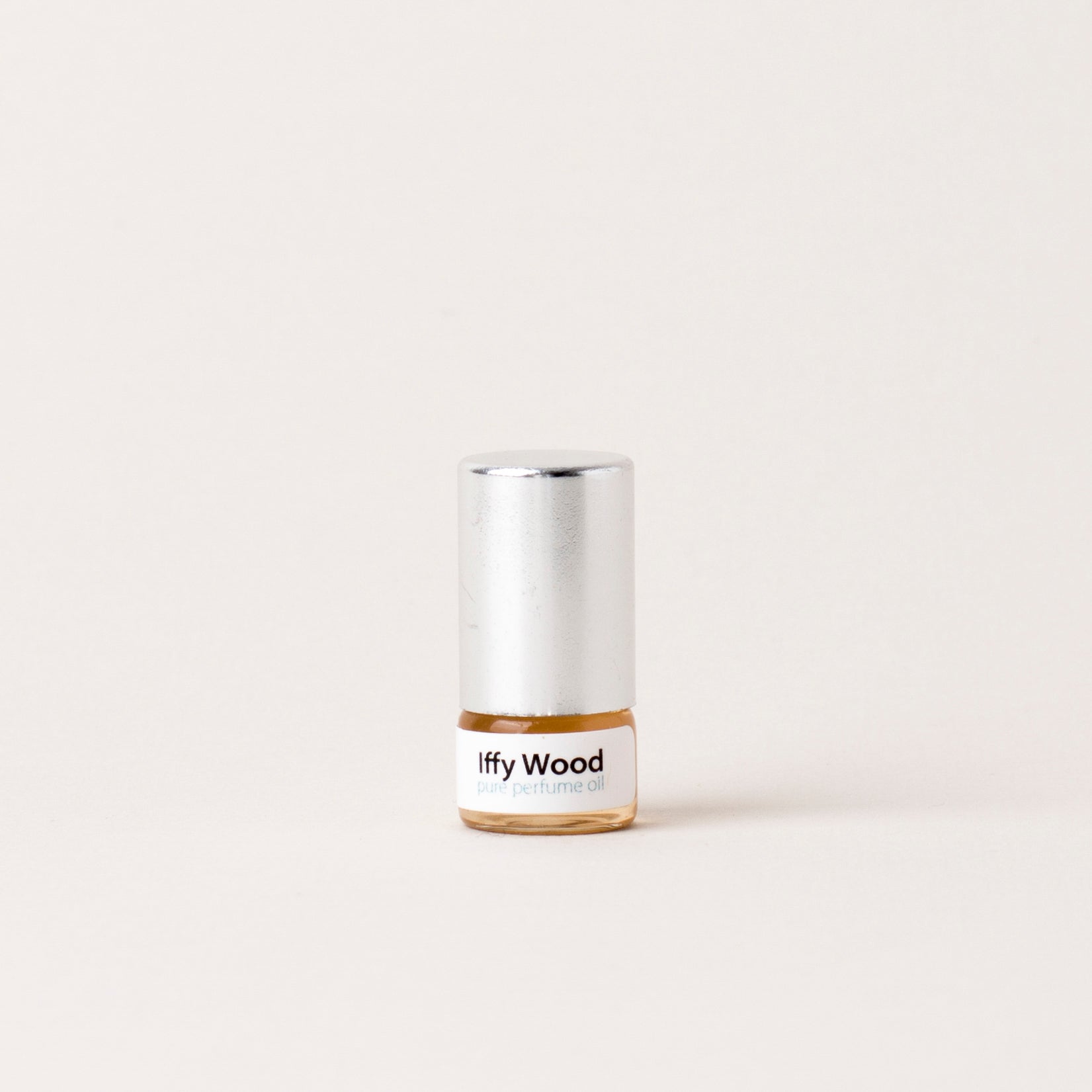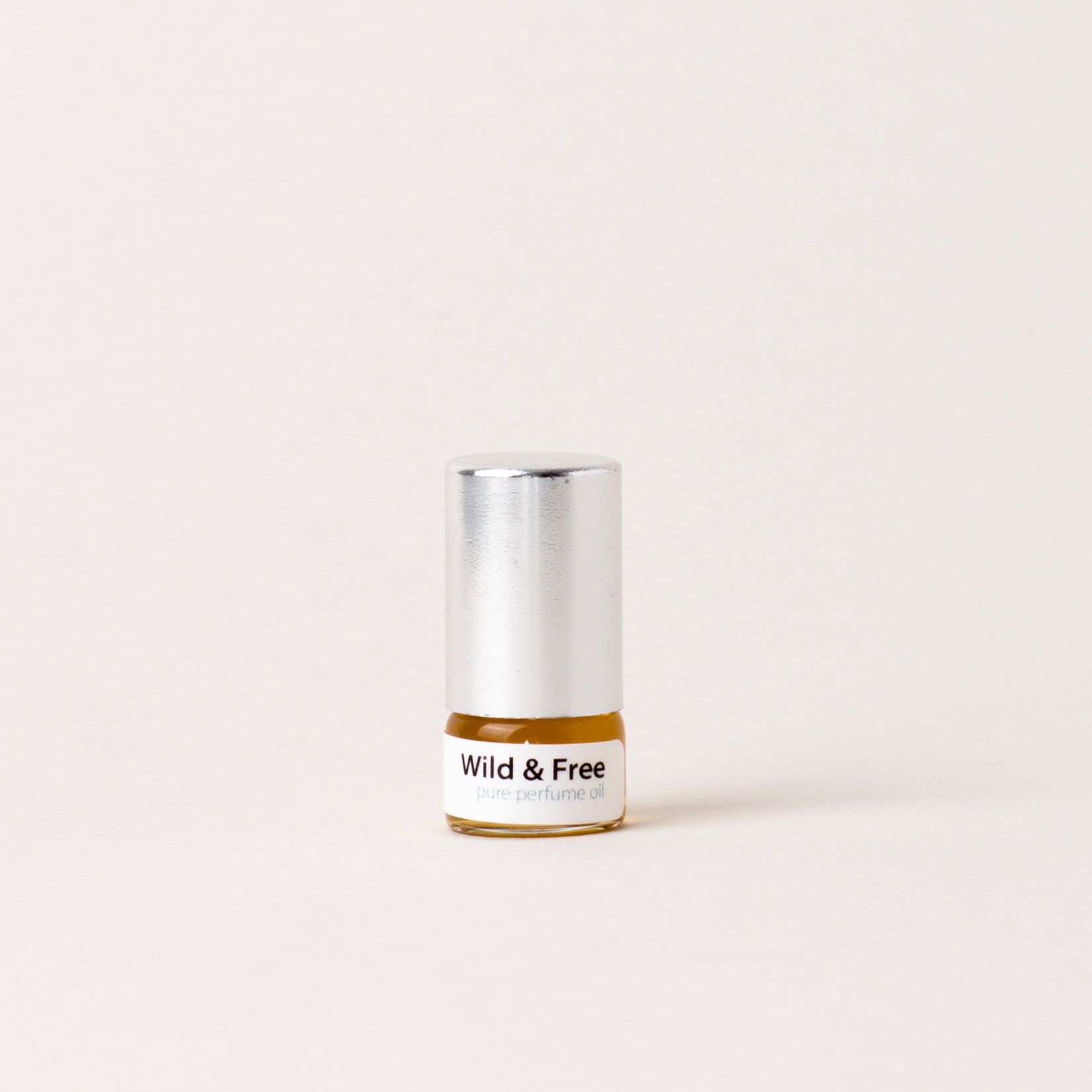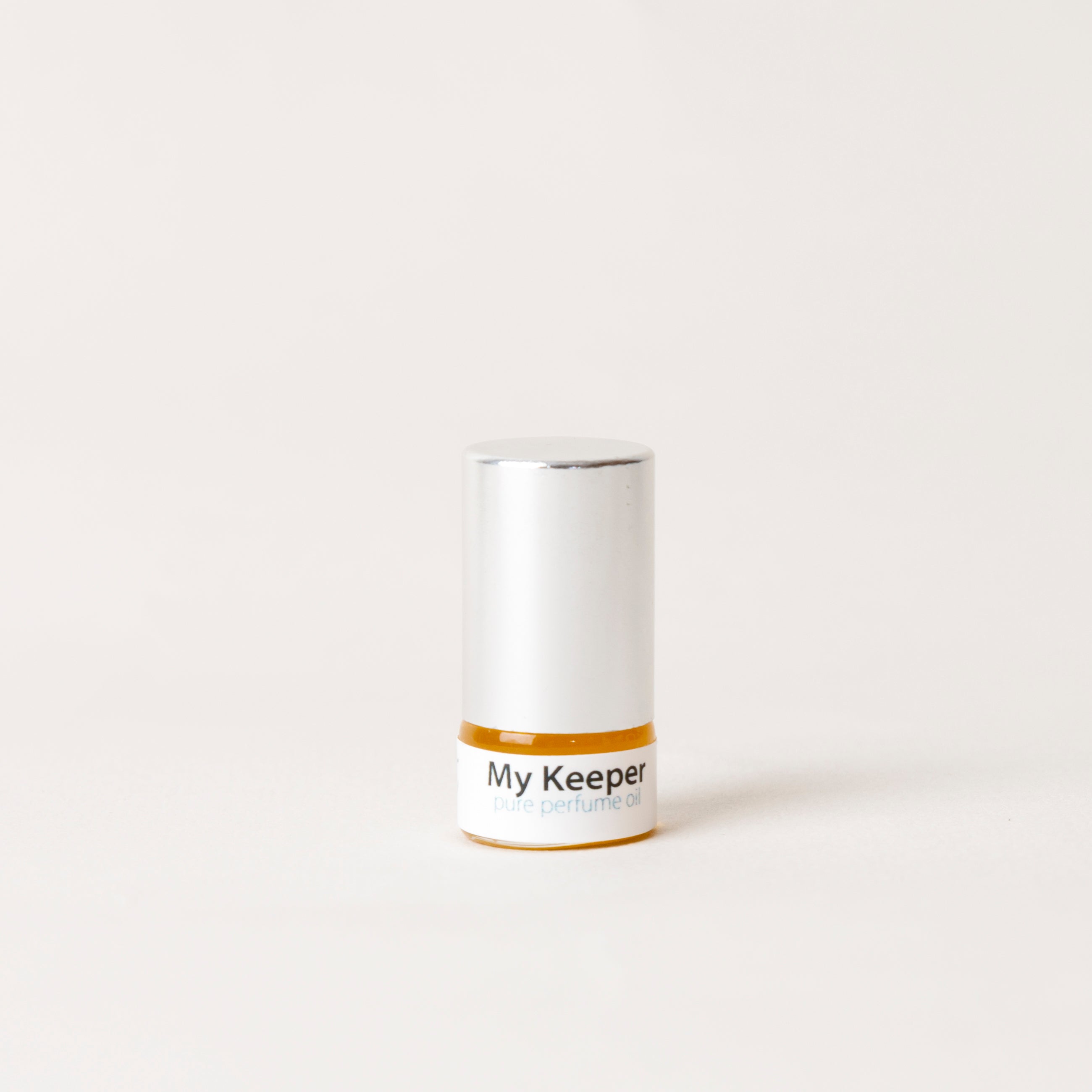 Where It All Began
Our original product! Neat started back in 2016 when our company founder, Abby Packer's, Mum was looking for a natural perfume and couldn't find anything she liked... and Abby set to making one for her! And so Neat Original Natural Perfumes & Colognes was born!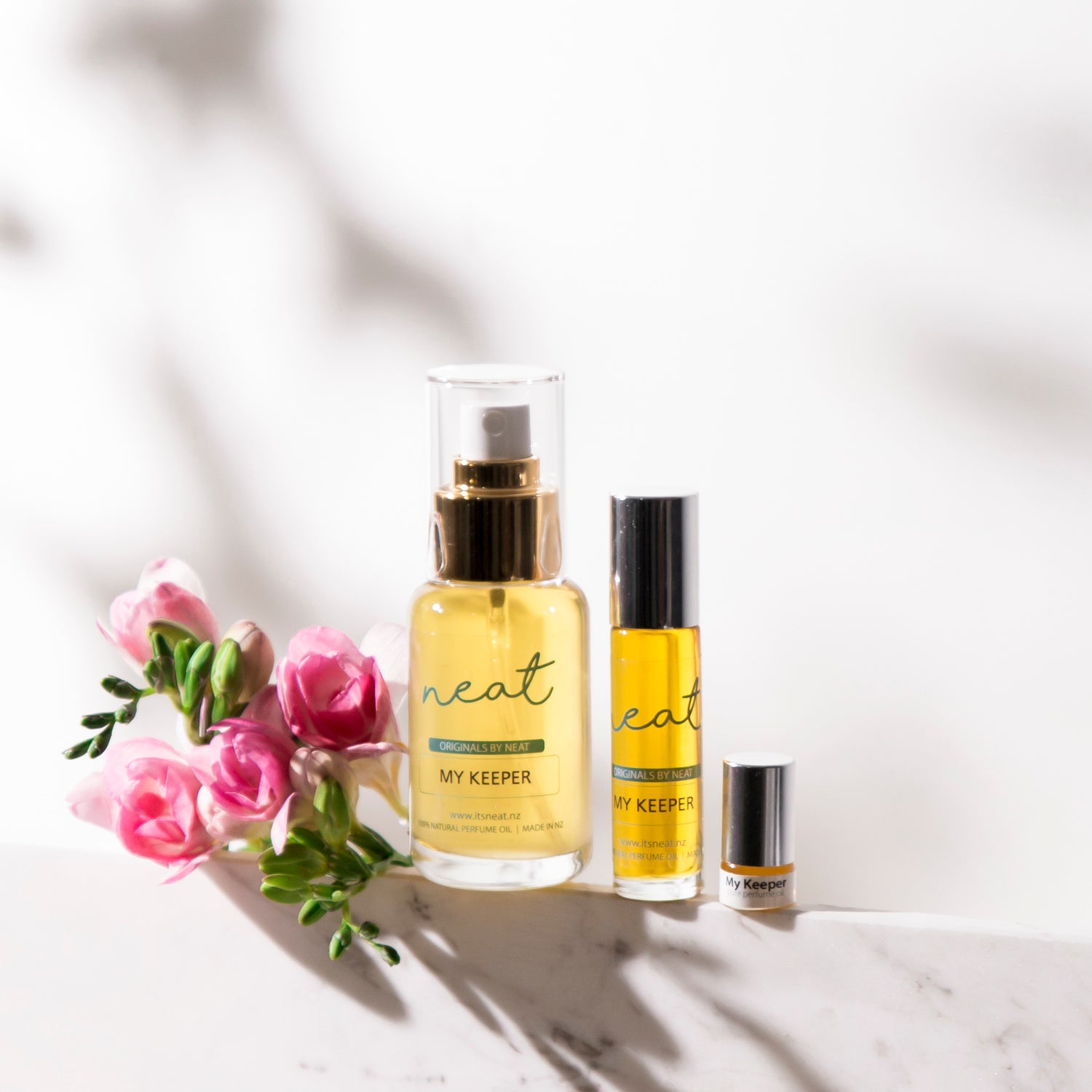 100% Natural Perfume & Cologne
Made right here in New Zealand, our Original Natural Perfume is Colgne, is well, natural! We want you to feel confident not only in the scent your wear, but how it's made and affects your skin. Which is why our perfume is 100% natural, handcrafted in small batches, vegan, and cruelty-free!
Buy Now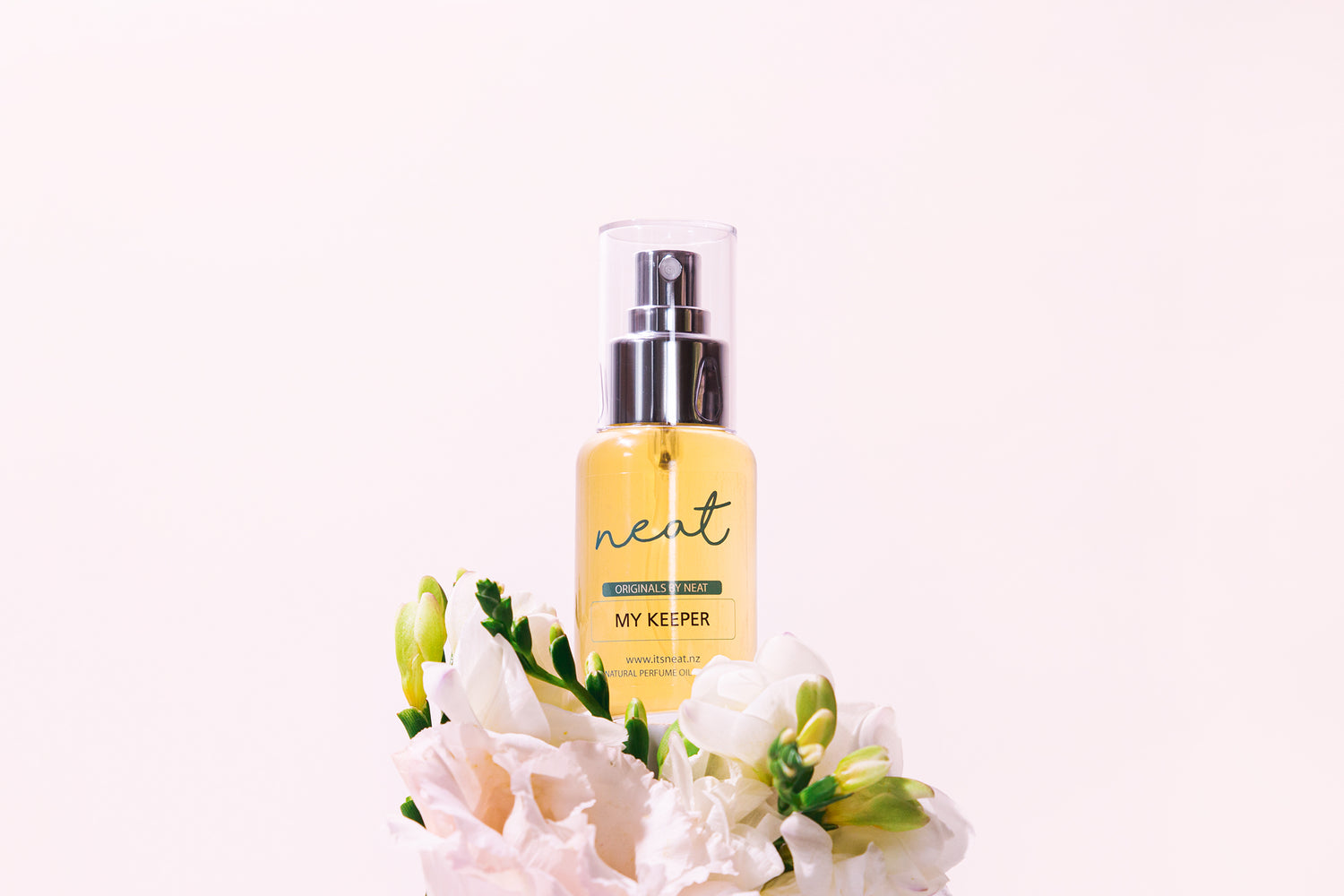 Femme Scents
ABOUT MY KEEPER - femme
This classy little number has the hippest of vibes... her subtle floral notes of Jasmine and Geranium lingering amongst the gypsy breeze of Patchouli and Cedarwood... she's upper-class and under-dog all in one beautiful whiff, with a slight uplifting citrus Orange note that rounds it out.

ABOUT LITTLE PETAL - femme
We WILL lead you down the garden path!! Because by golly it smells good down there! Little Petal is our light and delicate alluring and dazzling floral scent, made from the sweet aromas of Rose, Vanilla, Bergamotand Jasmine. She's charming, sweet and playful, like that little petal in us all.
Buy Now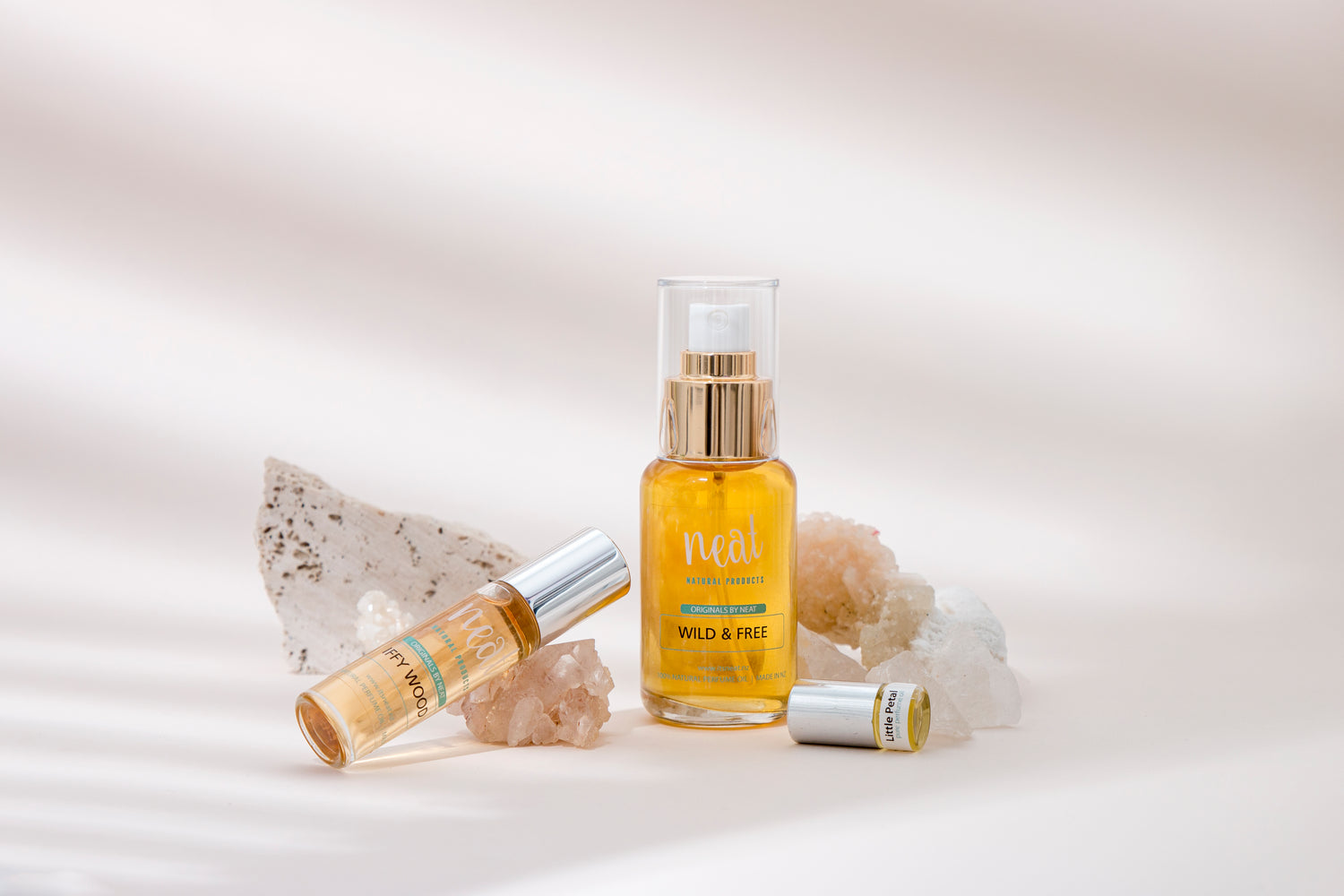 Unisex & Masculine Scents
ABOUT WILD & FREE - unisex
Wild & Free is the nostalgia blend… it takes you places you've been before, and places you're yet to go! With bold hints of Patchouli, Rose, Vanilla, Peppermint, Sandalwood, and a dash of Rosewood and Bergamot, this playful scent has the ability to transport the senses to another place entirely! Bring out your inner wild child..

ABOUT IFFY WOOD - unisex/masculine
Iffy Wood is a spicy scent that hits all the right notes, with a bit of sweetness, and some stiff-upper-lip… this one is certainly hip! A gentle aroma with our special blend of Cedarwood, Rosewood, Black Pepper, Clary Sage, Patchouli, Geranium and Vanilla – this subtle, gender-neutral scent develops into something that you'll become very addicted to smelling!
Buy Now