Fierce Fragrance Men's Pack
Regular price

Sale price

$20.00
Helps With:
Hypoallergenic Skin | Sensitive Skin | Alcohol Free Perfume
Our Neat fierce fragrance men's pack has our 7 masculine FIERCE Fragrance samples, making the perfect gift for any occasion! Each set has 7x 1ml samples, contained in a sleek black pillow-pack with our logo in silver on the front! All ready for gifting, or enjoying yourself! (If you're ready for a larger size fragrance oil or want to choose feminine or unisex samples that's awesome, head over and buy the 10ml, or any 1ml samples you like HERE!)
Ingredients

To understand what each different scent might smell like - check out the scent profiles here.

For F I E R C E fragrance ingredient information please read.

Fierce Fragrances are a complex blend of natural and synthetic aroma compounds. They have been crafted to be hypoallergenic, so they don't contain the usual natural allergens that cause a reaction in those with allergies. Instead they contain some skin-safe synthetic ingredients so they can be worn by those with sensitivities and allergies, who may not normally be able to wear fragrances. Read more here.
Shipping Information

New Zealand shipping is FREE when you spend over $100, otherwise it is just $8.50 for a flat rate nationwide tracked courier.
Share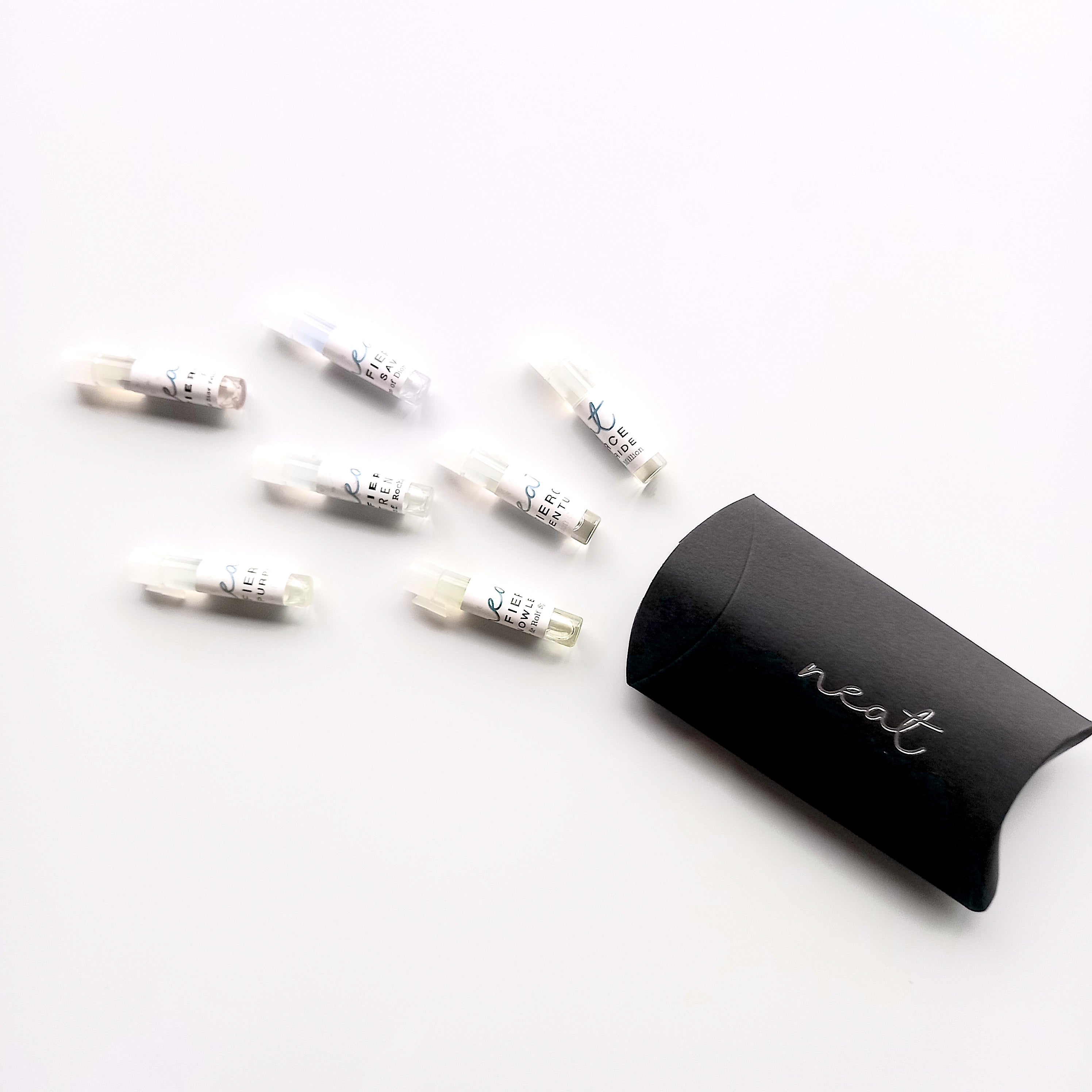 The F I E R C E Fragrance Range - empowering you through your day!
There's nothing like wearing a kickass aroma to make you feel FIERCE and ready to take on the world, and this is your daily reminder that being fierce is your default, it's how you were born to live!!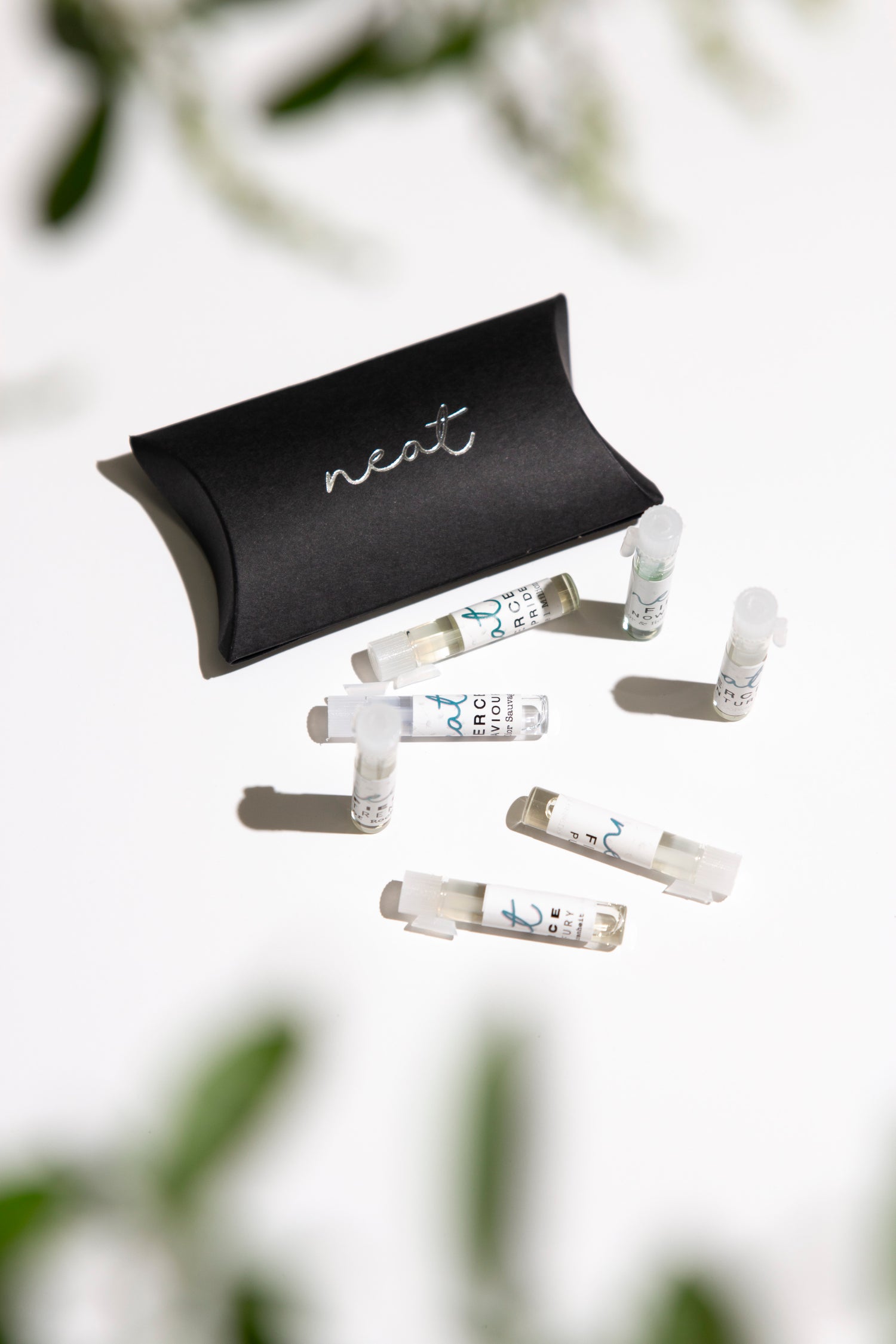 Hypoallergenic, Skin-Safe & Alcohol-Free
Fierce Fragrances are skin-safe, cruelty-free, and hypo-allergenic. If you are looking for 100% Natural Perfumes please shop our Originals Range - the masculine/unisex scent from that range is 'Iffy Wood'

These 1ml sample oils contain 100% pure oil - no alcohol or water. Apply directly to skin just a dab at a time and the scent will last all day long. Our perfume body oils are highly concentrated and are excellent renditions of the fragrances they represent. Because there is no alcohol content, the scent will last all day long. 50ml spray perfumes contain natural alcohol from sugar cane.
Buy Now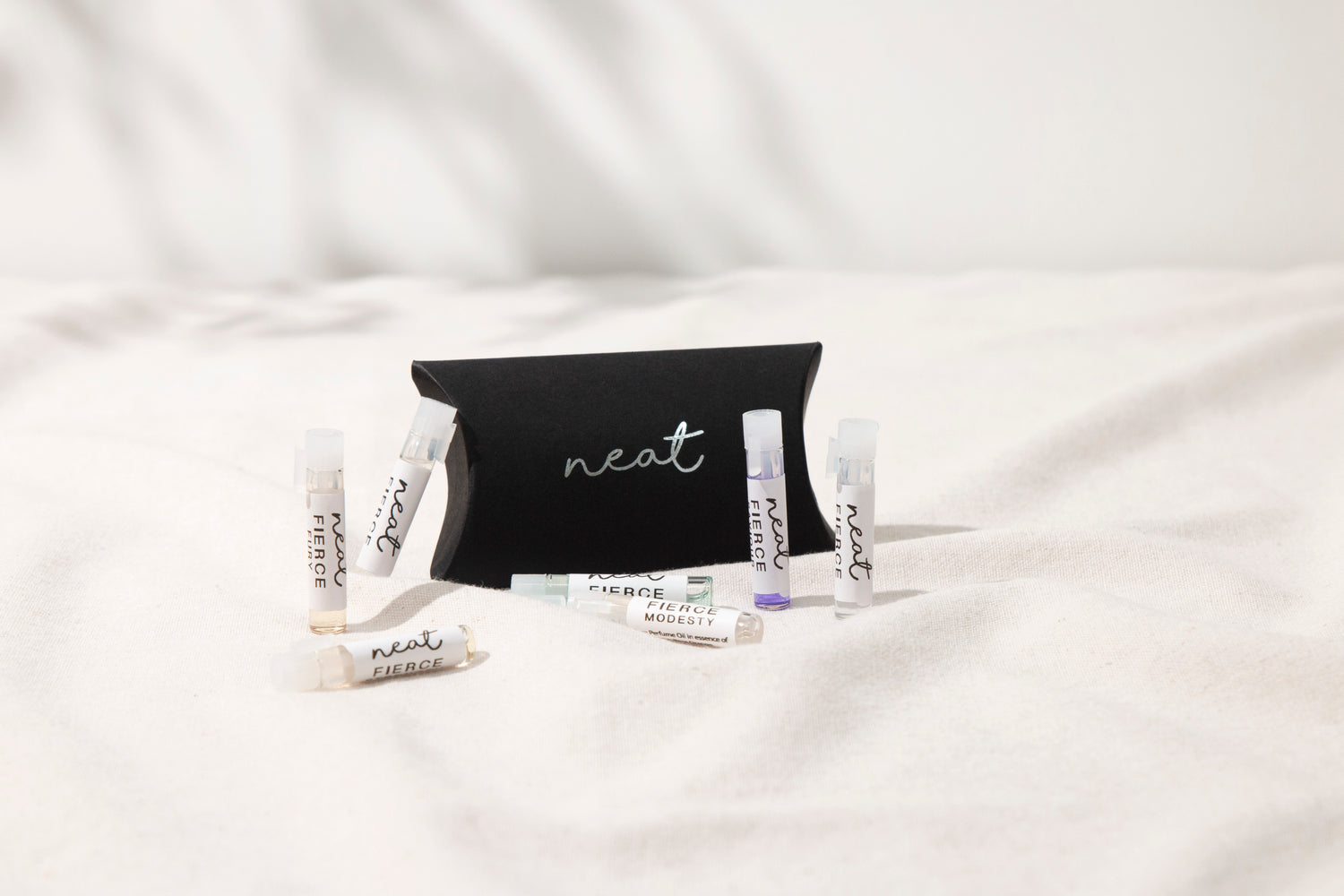 Made for Men
Fragrance names have been inspired by mentors, teachers, friends, family, situations & people around me that remind me to be all kinds of fierce - to have fierce adventures, to respect our fierce knowledge... and embrace our fierce fury. To be more, do more, see more, feel more. I hope they inspire you to be FIERCE as you go about your day too!
Buy Now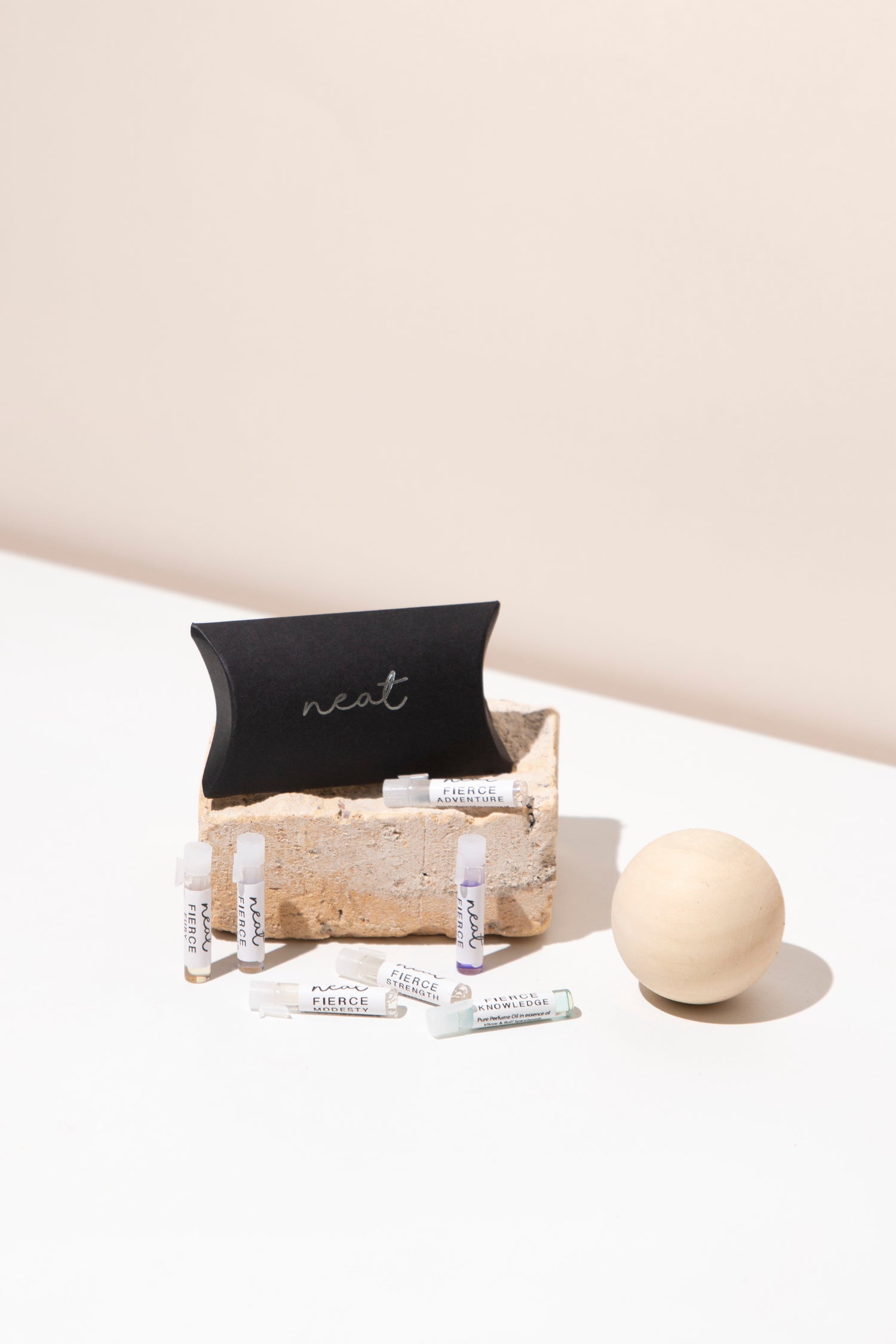 7 Samples to Find the One You Love
Current Fierce Fragrance Men's Options - each wallet a random mix of 7 scents

ADVENTURE - like Davidoff Coolwater
FURY - like Dior Fahrenheit
SAVIOUR - like Dior Sauvage
MODESTY - like Hugo Boss Orange
PURPOSE - like Hugo Boss
PRIDE - like Paco Rabanne 1 Million
STRENGTH - like Rochas Man
KNOWLEDGE - like Viktor & Rolf Spicebomb
PROTECTOR - like Yves St Laurent 'Y'
There is something for everyone within the F I E R C E Fragrance range, and we will be adding to it as often as we can, so keep checking back - or let us know what fragrance you'd love to see in the range!
Buy Now