Marine Collagen, Hyaluronic Acid, Keratin and Vitamin C Supplement - 100% Natural
Regular price

Sale price

$32.00
Helps With:
Reducing Wrinkles | Lengthening of Hair & Nails | Increasing Skin Elasticity
OUR COLLAGEN, HYALURONIC ACID & KERATIN SUPPLEMENT, with VITAMIN C
Repair and strengthen from the inside out, with high-quality Hydrolyzed Marine Collagen (with Vitamin C), Hyaluronic Acid and Keratin.
Ingredients

EACH SERVE (2 capsules)

Hydrolyzed Marine Collagen 750mg (Type 1, NZ & Imported) - We use Wild Caught Cod Fish
Hyaluronic Acid 50mg
Keratin 100mg
Vitamin C 100mg (Ascorbic Acid)
Capsule also contains Magnesium Stearate, Gelatin Capsule

ALLERGENS - Fish / Seafood / Protein

WARNINGS:
Contains Fish.
Not suitable for those with seafood allergies or allergies to protein in general.
Not vegan or vegetarian suitable.
Not recommended during pregnancy or lactation
Individuals with a known medical condition or on medication should consult their medical practitioner before any supplementation.
Shipping Information

New Zealand shipping is FREE when you spend over $100, otherwise it is just $8.50 for a flat rate nationwide tracked courier.
Share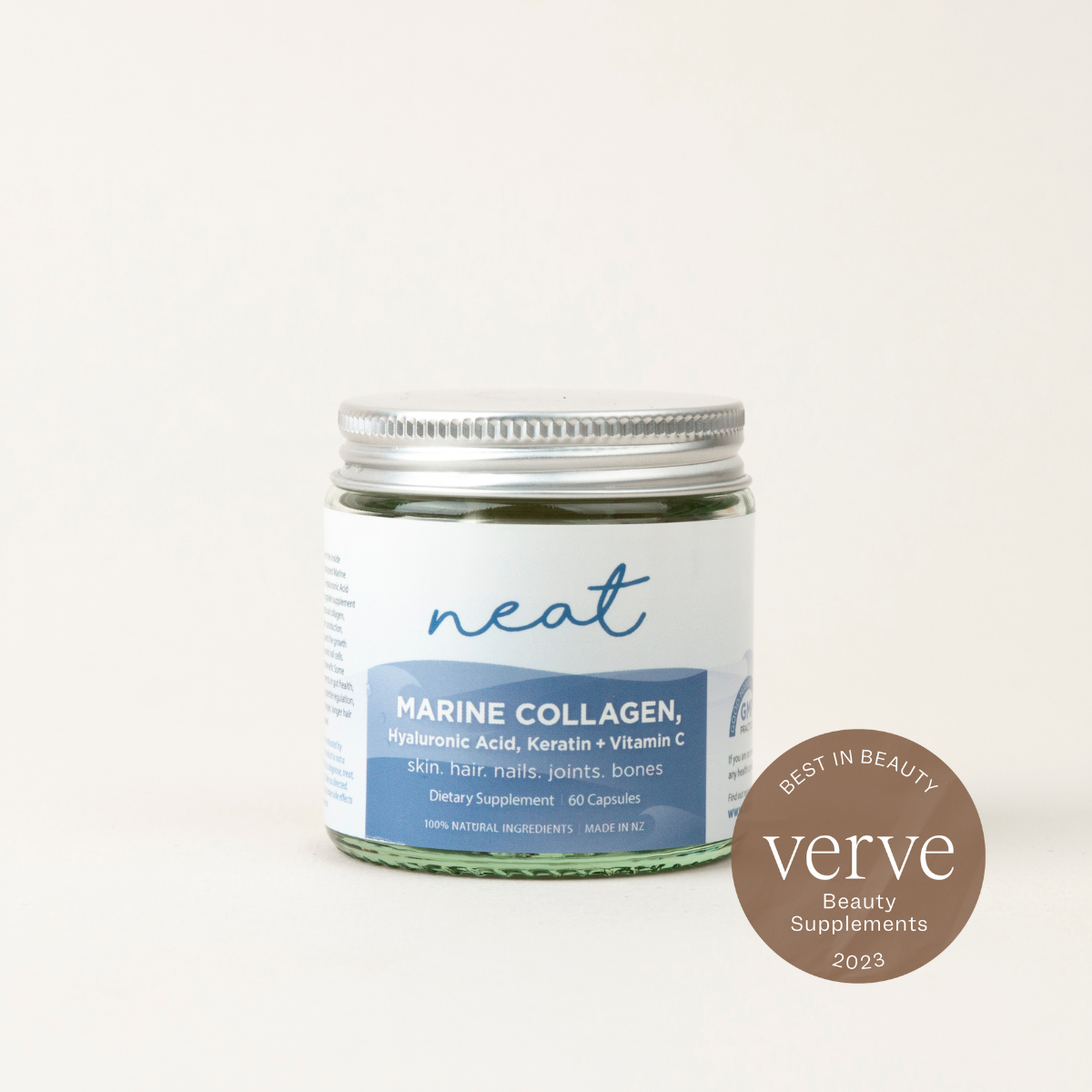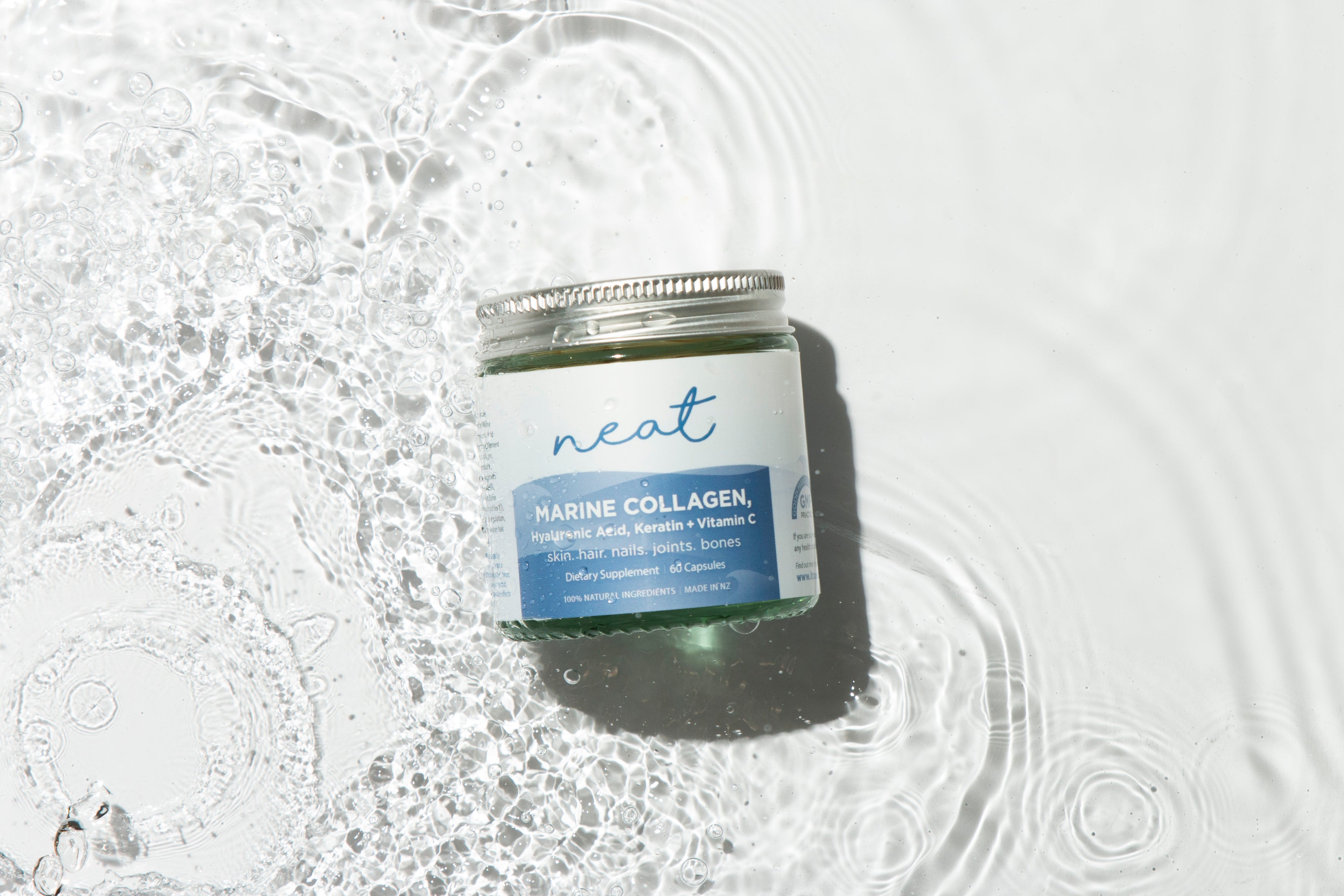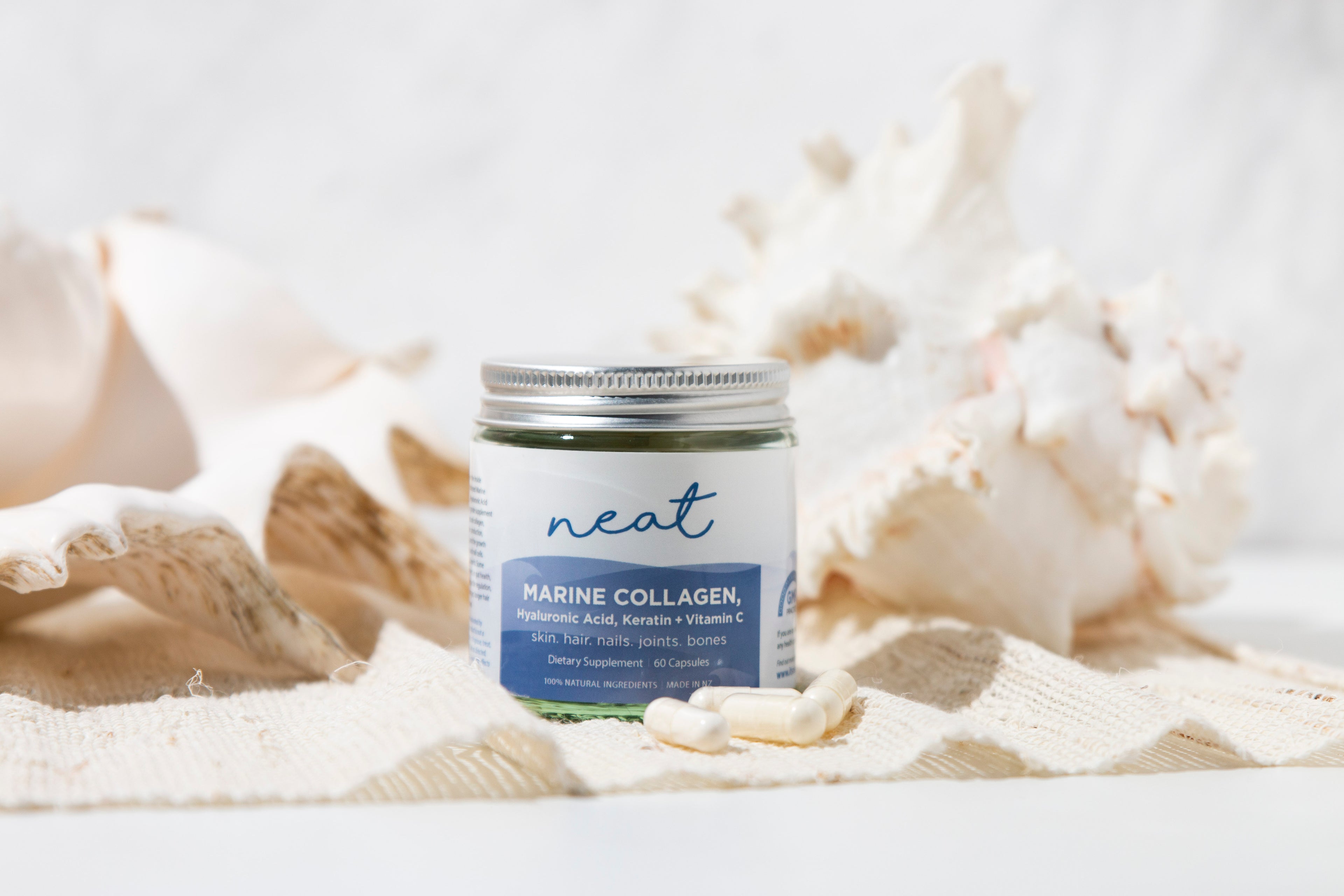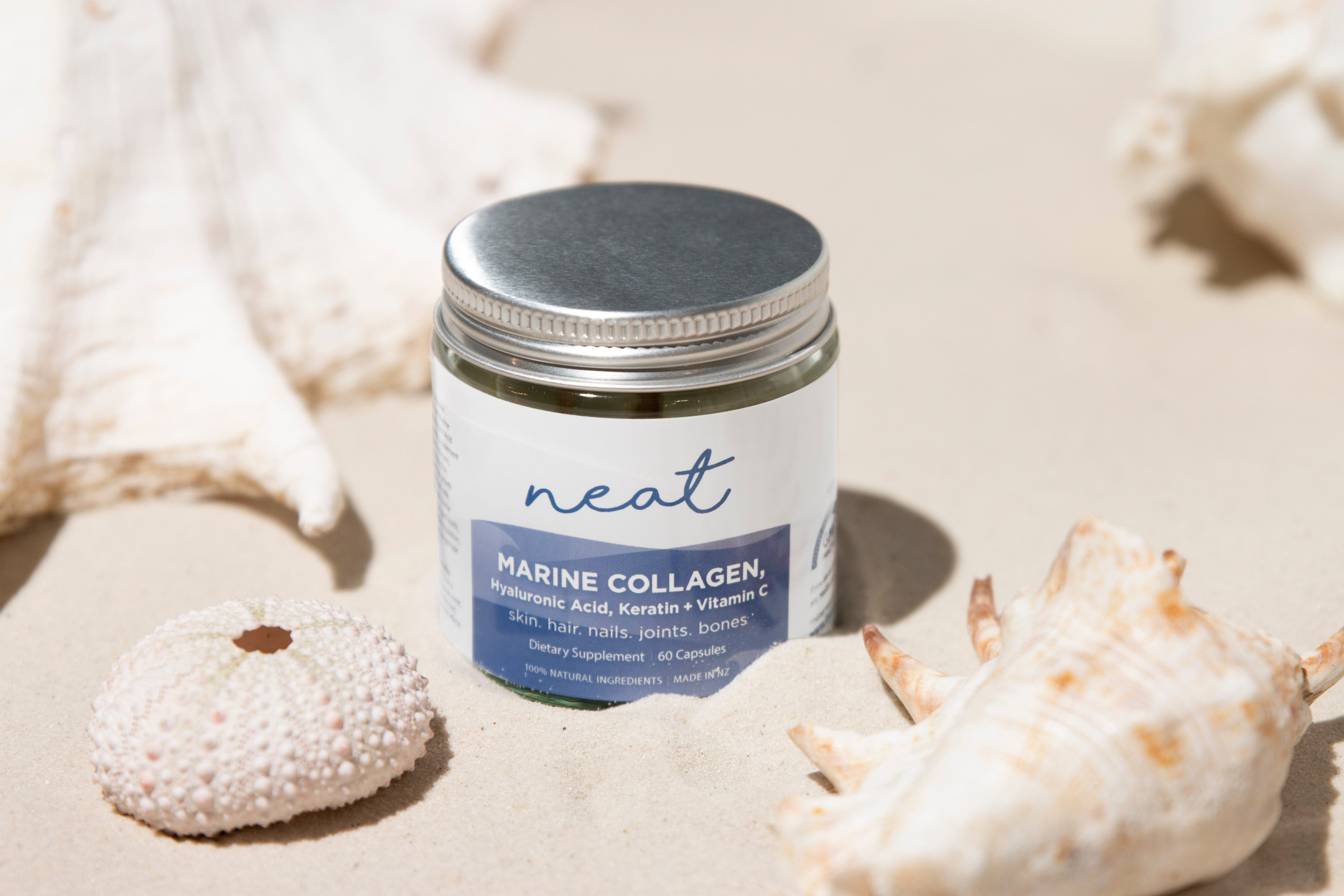 Strengthen Your Hair, Nails & Joints
This premium supplement replenishes and boosts natural collagen, hyaluronic acid and keratin production, supporting the healthy ageing, growth and hydration of cells - skin, hair, nails, bones and joints may all benefit.

While some may experience improvements in joint pain, gut health, brain health, thyroid and appetite regulation, others will notice stronger, longer hair and nails, and skin that glows!

- Collagen & keratin are structural proteins found in hair, skin & connective tissue
- Designed to help support healthy hydration of hair, skin, nails, bones, joints, muscles & more
- Supports Skin Elasticity and the process of cell renewal
- Helps the cornea remain moist and transparent
- Helps bind calcium to bone with no loss or degradation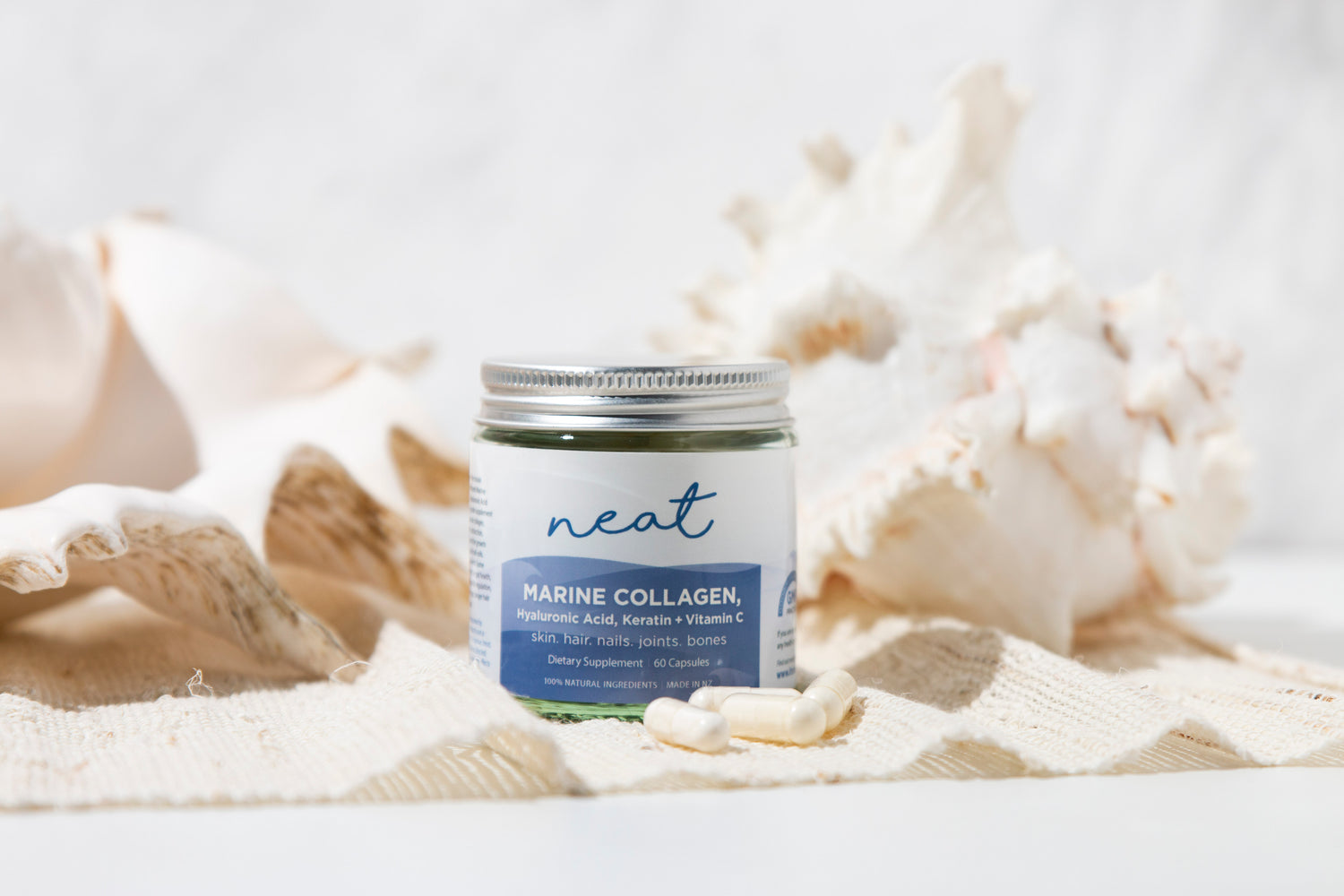 Boost Your Natural Collagen Production & Get Stronger Hair & Nails
As we age, our body's ability to produce new collagen declines, and existing collagen begins to break down. The loss of collagen effects skin, joints, and bones.

The decreased collagen may also lead to increased digestive problems, weakened immune systems, and increased risk of chronic illness. Good news! Science has shown that collagen supplementation can protect against and reverse these effects. Our Marine Collagen which is a type 1 collagen, is made of collagen peptides derived from fish, both imported and from New Zealand waters. Type 1 has the most efficient absorption of all collagen types. Marine Collagen is environmentally friendly and sustainable as it uses parts of the fish that are normally thrown away. Mixed with Vitamin C for bio-availability and absorption by the body.

Neat's marine collagen provides moisturising benefits for both skin and hair. With its polysaccharides, vitamins and essential sea minerals, it aids in the healing and structural integrity of connective tissue. Collagen is the main natural protein that makes up ligaments, joint, hair, skin and nails and provides our bodies with structural support.

Boost collagen production naturally.
Strengthen nail and hair follicles, smoothes fine lines and wrinkles, and increases the elasticity of the skin.
Regenerate joints and cartilage, reduces arthritic pain, nourishes connective tissue, improves endurance and vitality.

Keratin is an important protein that helps the growth of our hair, nails & skin. If your body doesn't have the proper amount of keratin it might make your skin and hair look old, dull, and dry.

Keratin is the protein which gives the skin strength and flexibility, aids in the synthesis of collagen and serves to provide a waterproof barrier. It makes up 2% of our skin tissue and as with collagen, the older we get the less we regenerate keratin and in turn less water is retained in our skin, and the result is dehydration and wrinkles.

A drop in the keratin protein levels can make hair weaker and less elastic as well, causing more breakage.
Buy Now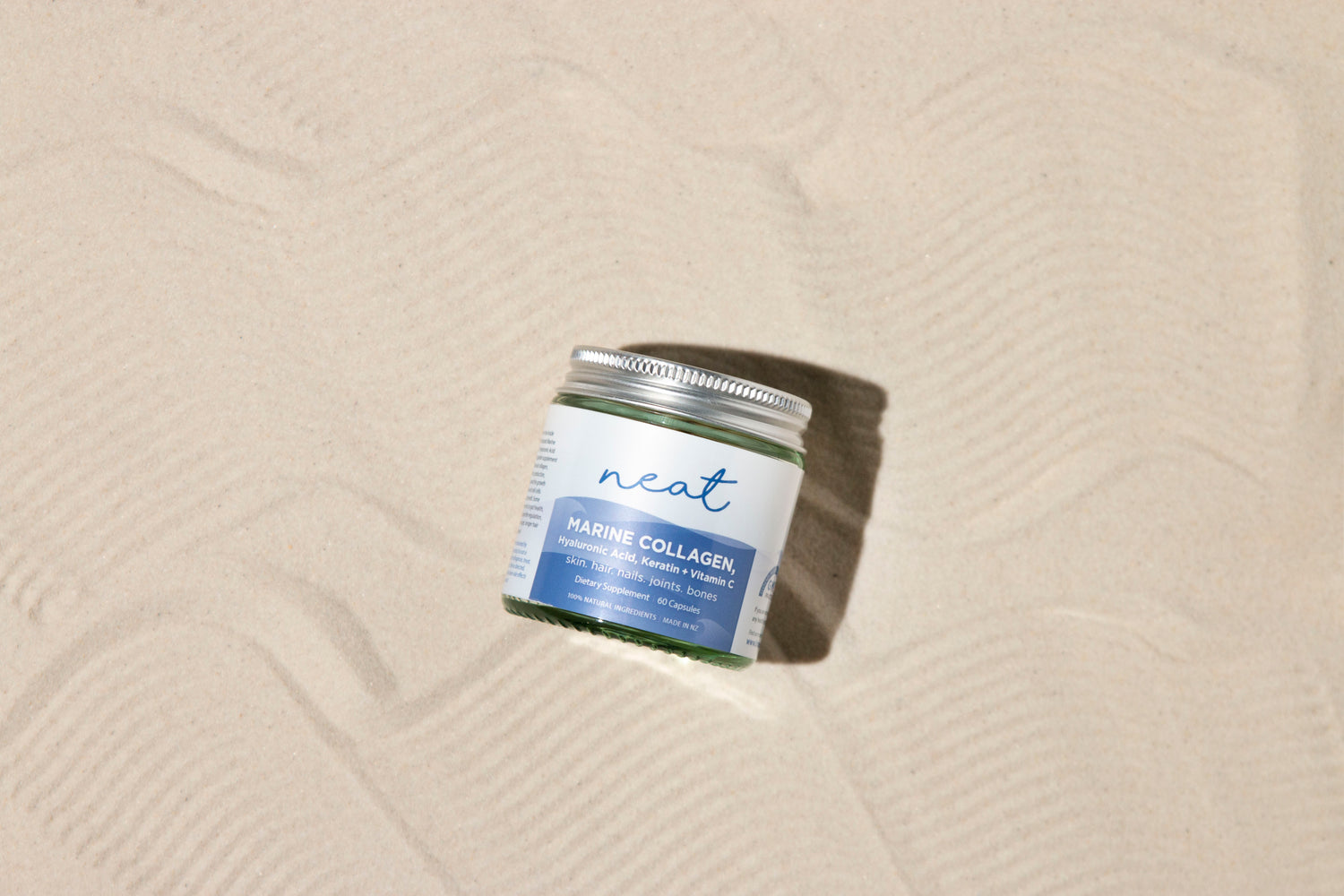 May Help Treat or Prevent Age-Related Health Conditions
Hyaluronic Acid supplements are made using other forms of a substance that naturally occurs in the body. Hyaluronic acid is a polysaccharide (a sugar molecule/type of carbohydrate) that occurs in high amounts in the skin, joints, and eyes, providing lubrication and keeping tissues hydrated by binding water to collagen.

Hyaluronic acid levels decrease as you get older. So, as you age, hyaluronic acid supplements may help treat or prevent age-related health conditions.

One of the most common uses of hyaluronic acid is in treating and managing osteoarthritis, also known as wear-and-tear arthritis.

In addition to oral supplements, hyaluronic acid comes in other forms including facial serums - we have produced an affordable Hyaluronic Acid Serum that is incredible at combating fine lines and wrinkles through topical application! H/A also can function as a transdermal delivery system for other "actives" since it forms a matrix on the skin, allowing increased skin penetration due to skin saturation and hydration. It works best when internal hydration is at optimum levels.

WARNINGS

Not suitable for those with seafood allergies or allergies to protein in general.
Not vegan or vegetarian suitable.
Not recommended during pregnancy or lactation
Individuals with a known medical condition or on medication should consult their medical practitioner before any supplementation.
Buy Now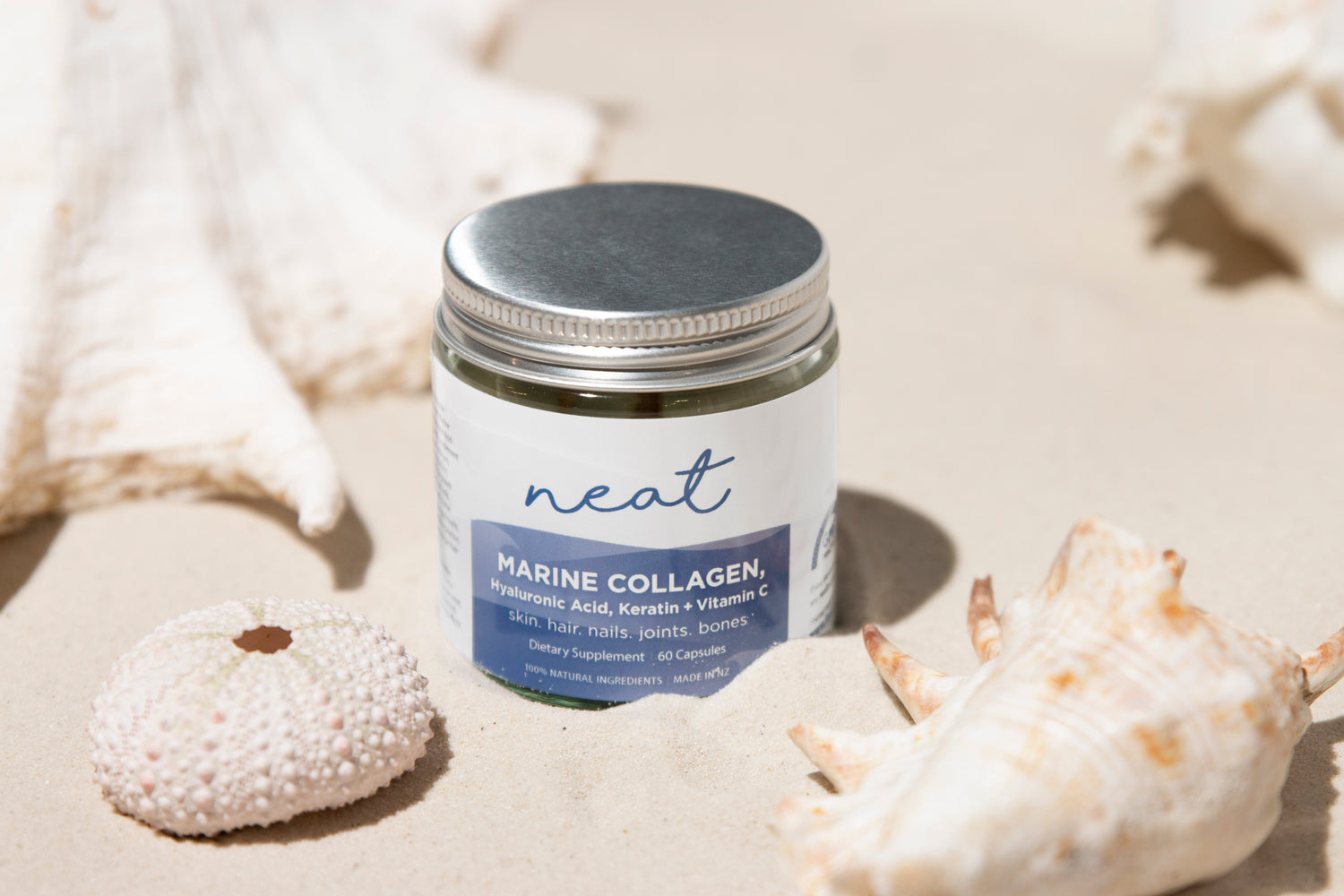 You Have Questions? We Have Answers!
FAQS

Powder versus Capsule - which one is best?
It is personal preference - but a capsule is much more convenient, and doesn't have all the added preservatives, additives, or excipients that might be in a Collagen powder drink to turn it into something palatable... A capsule can be taken anywhere, is easy to use while travelling the globe, and you don't need to mix anything!

When should I take this supplement?
It is best to take on an empty stomach before bed, or as directed by your trusted health professional.

Is it safe to take Marine Collagen while pregnant or breastfeeding?
It is not recommended to take a Marine Collagen supplement while pregnant, as we cannot guarantee the safety of our product on the growing baby - Marine Collagen may trigger a severe fish allergy if taken while pregnant. If you wish to use these during pregnancy please check with your GP, or trusted health professional first and take as directed by them. Before consuming Marine Collagen while breastfeeding we also suggest speaking with your health professional and provided they have no concerns, take as directed.

Why does it also contain Vitamin C?
Although Vitamin C itself has many benefits and is a powerful anti oxidant, we add it to our collagen formula because the vitamin activates the collagen, to ensure absorption and usefulness. Taking collagen without vitamin C would have little or no benefits.

Is taking Marine Collagen harmful for the ocean or fish?
No, it is sustainable source taken from a part of the fish that would usually be discarded, and will cause no harm to any marine environment.

What are peptides?
Peptides are collagen that has been Hydrolyzed to form a soluble, easily digestible and highly bioactive form of collagen. The process of hydrolysis involves breaking down the molecular bonds between individual collagen strands which makes it more bioactive, meaning it's easier for the body to adsorb it.

Are there any drug interactions?
It may amplify the effects of calcium supplements, please check with a GP or trusted health professional if you take any.

Disclaimer: These statements have not been evaluated by any medical authority, and are for educational purposes only. This product is not a medicine, and is not intended to diagnose, treat, cure or prevent any disease. Always read the label and take only as directed. If symptoms persist or you have side effects see you healthcare professional. If you are on medication or suffer any major health concerns, review the product with your doctor first.

Dietary Supplements are not a replacement for a healthy diet and active lifestyle. Any supplements should be taken alongside a healthy lifestyle, and any illness or injury should be discussed with your doctor for diagnosis and treatment.
Buy Now