Organic Rose & Cucumber Toning Mist - 100% Natural
Regular price

Sale price

$15.00
Helps With:
Reduce Oiliness | Soothe Dry & Irritated Skin | Even Out Skin-tone
This blend of luxurious organic hydrosol toning mist is formulated to target and nourish the delicate facial skin that carries us forward to face each day.
Ingredients

Organic Rose Damascena Hydrosol, Organic Cucumber Hydrosol
Shipping Information

New Zealand shipping is FREE when you spend over $100, otherwise it is just $8.50 for a flat rate nationwide tracked courier.
Share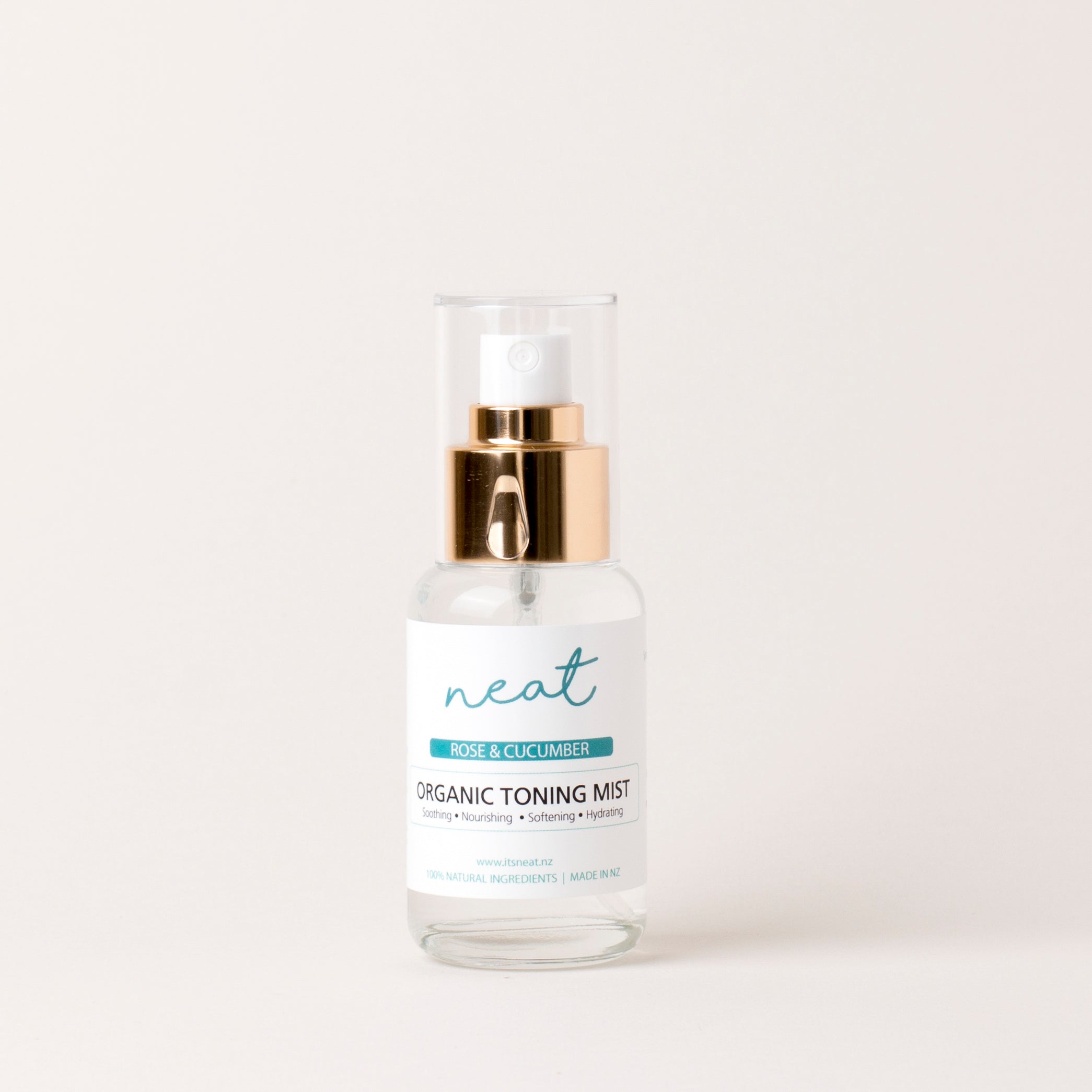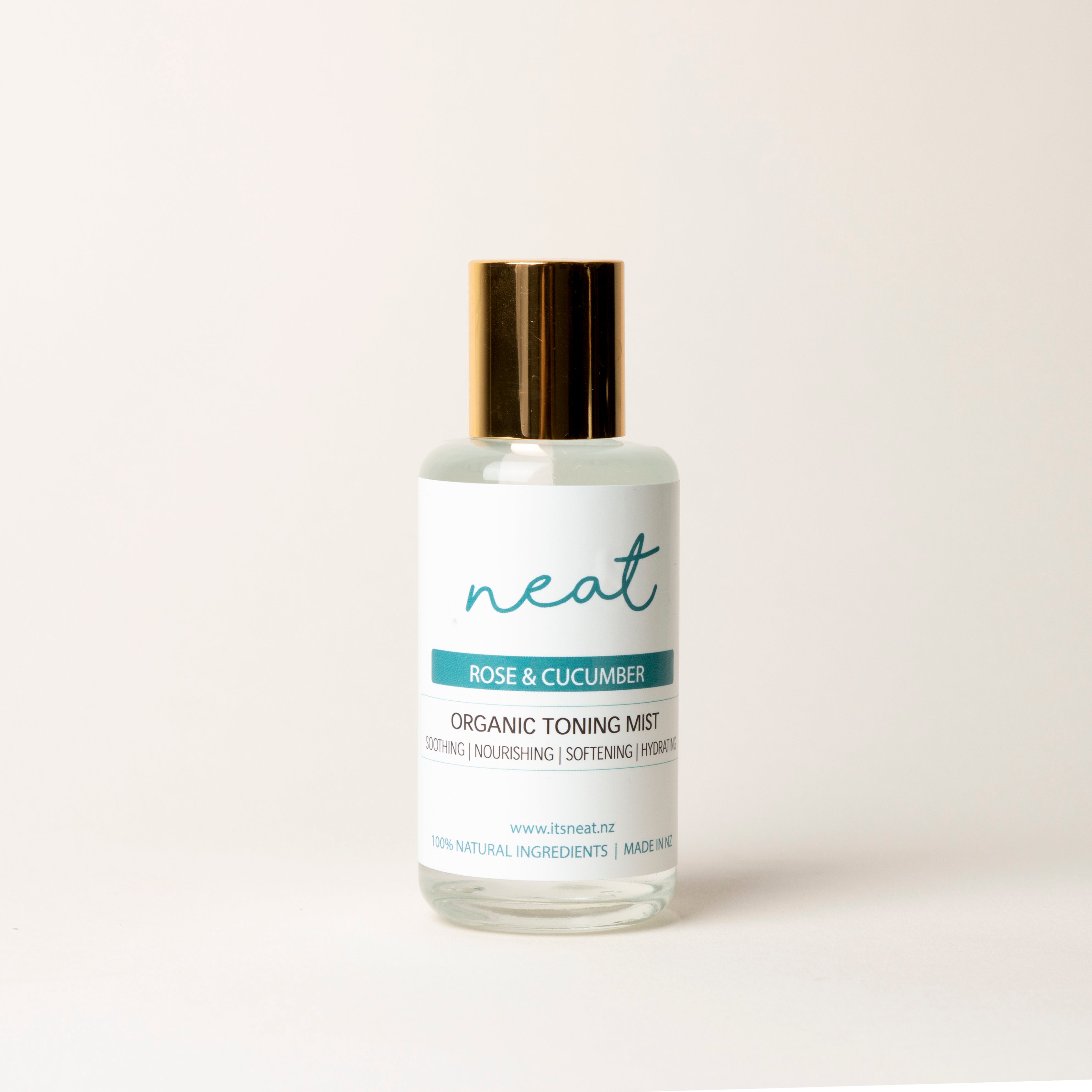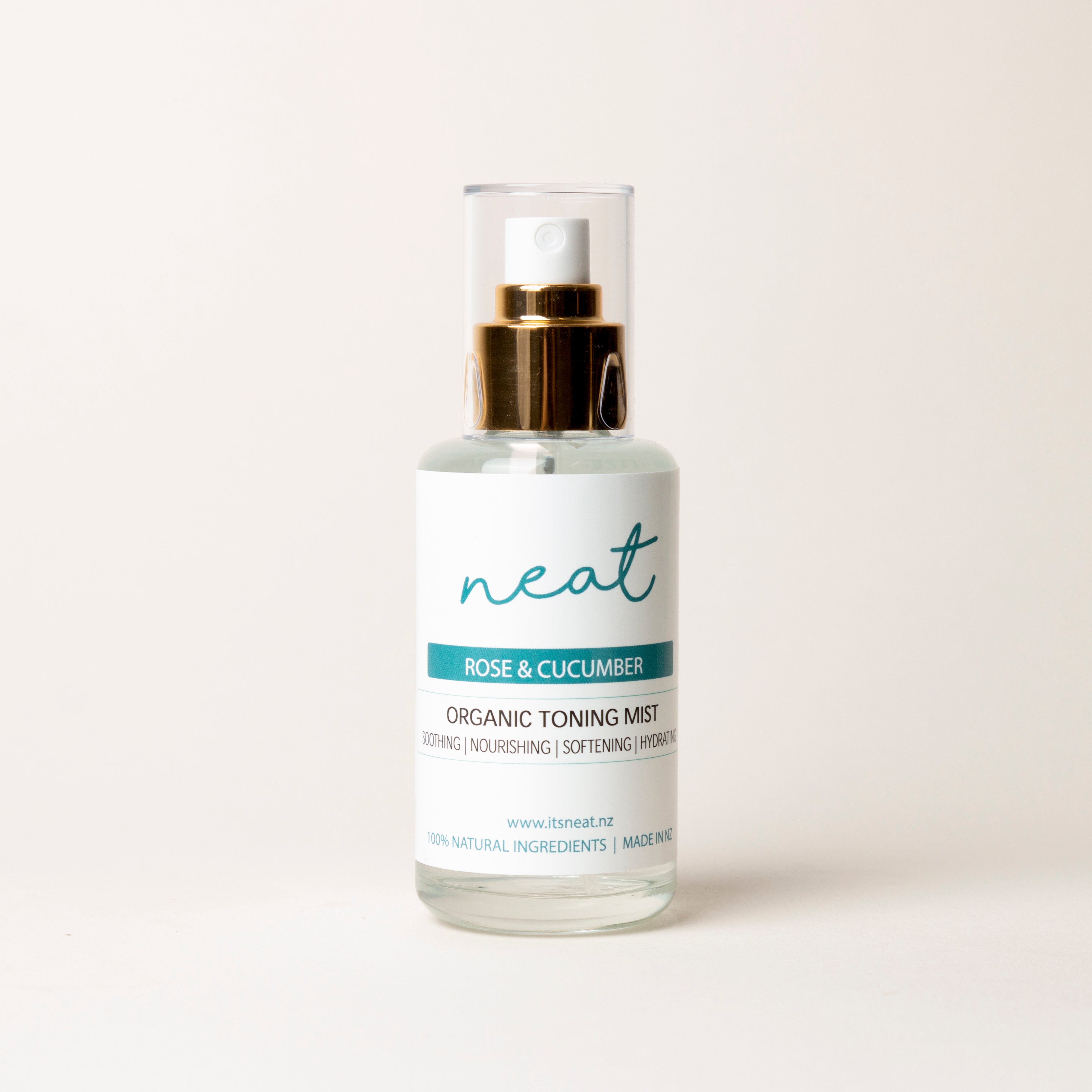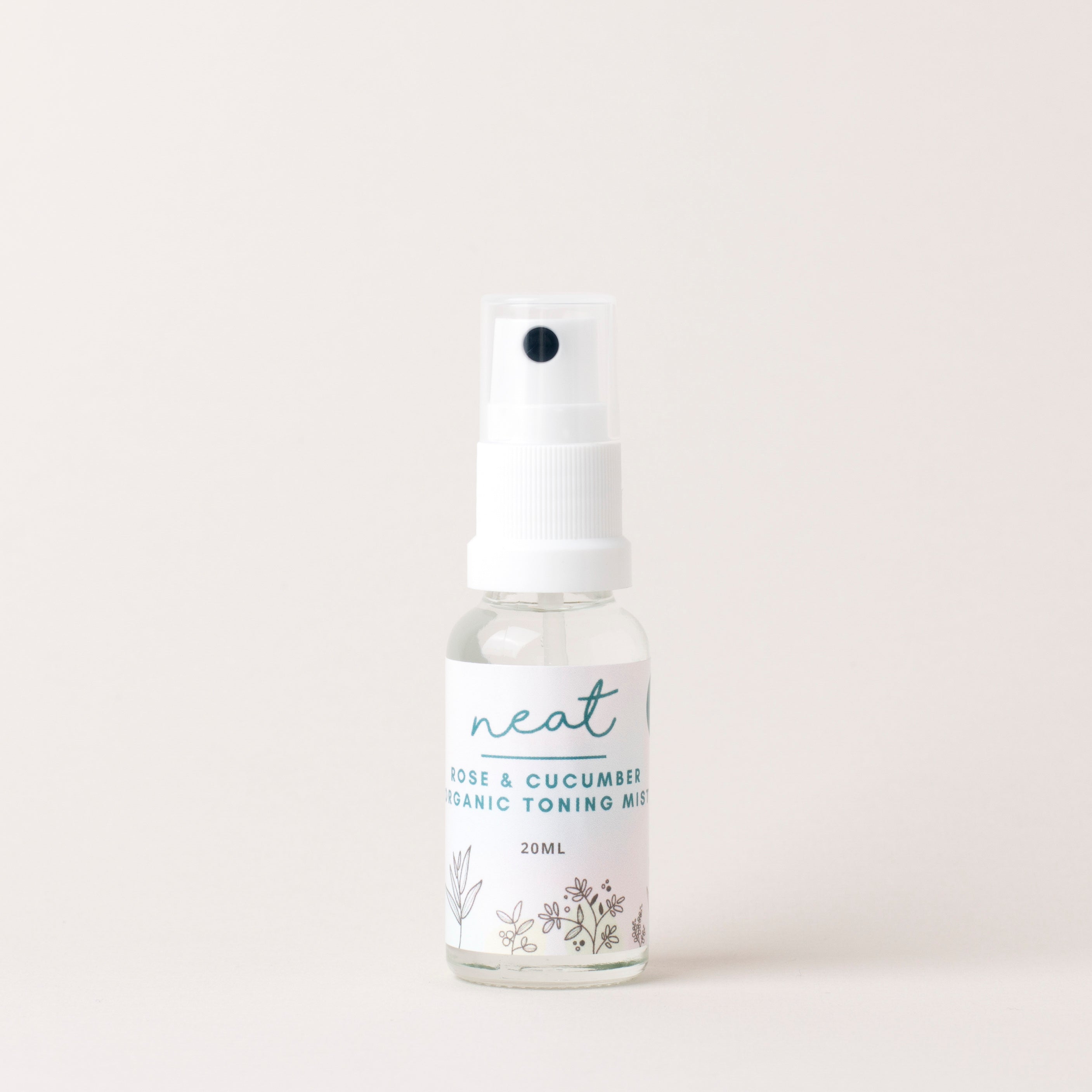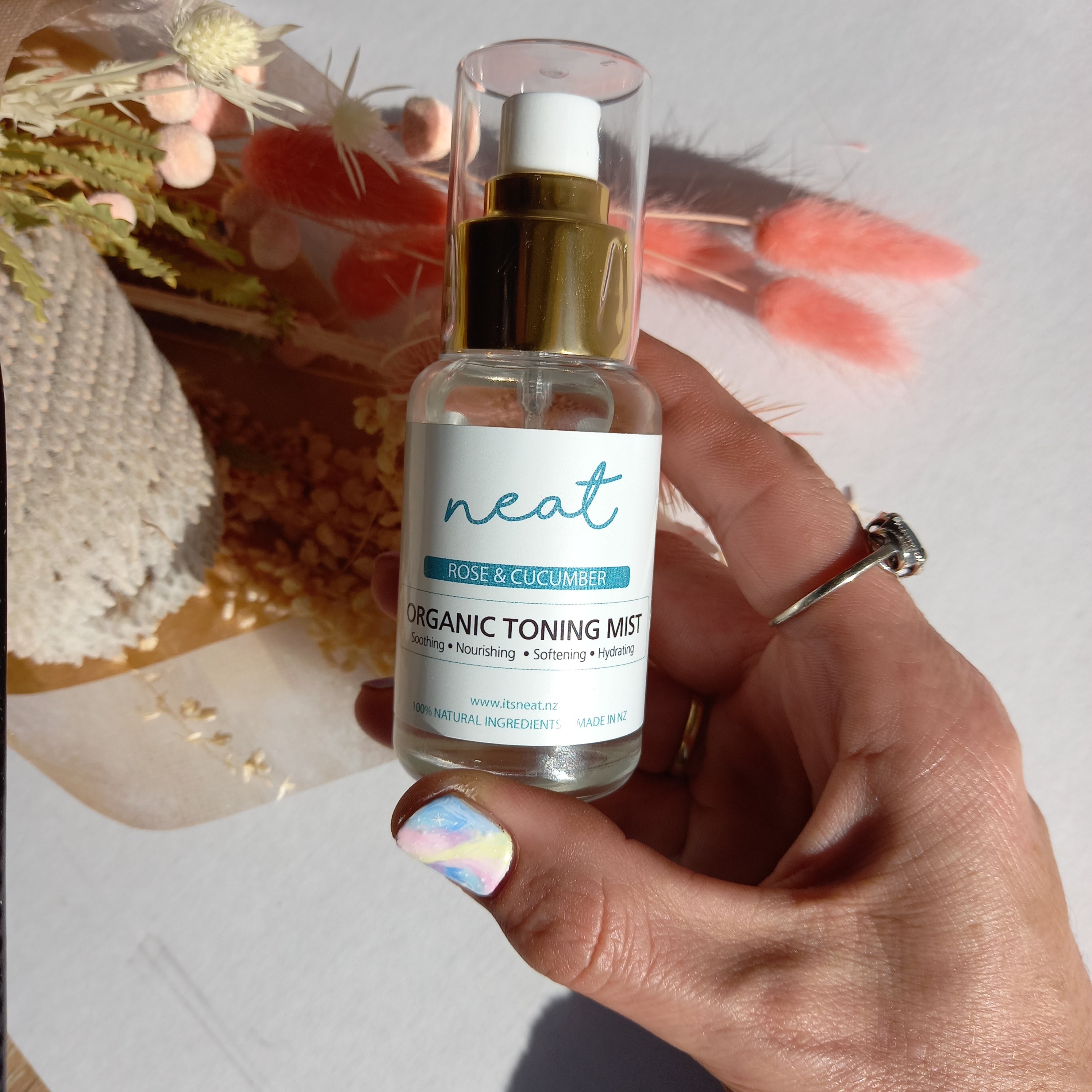 Soothe Dry, Damaged & Irritated Skin
Using the power of Cucumber for conditioning and moisturising the skin, paired with the Rose for soothing damaged, dry or irritated skin!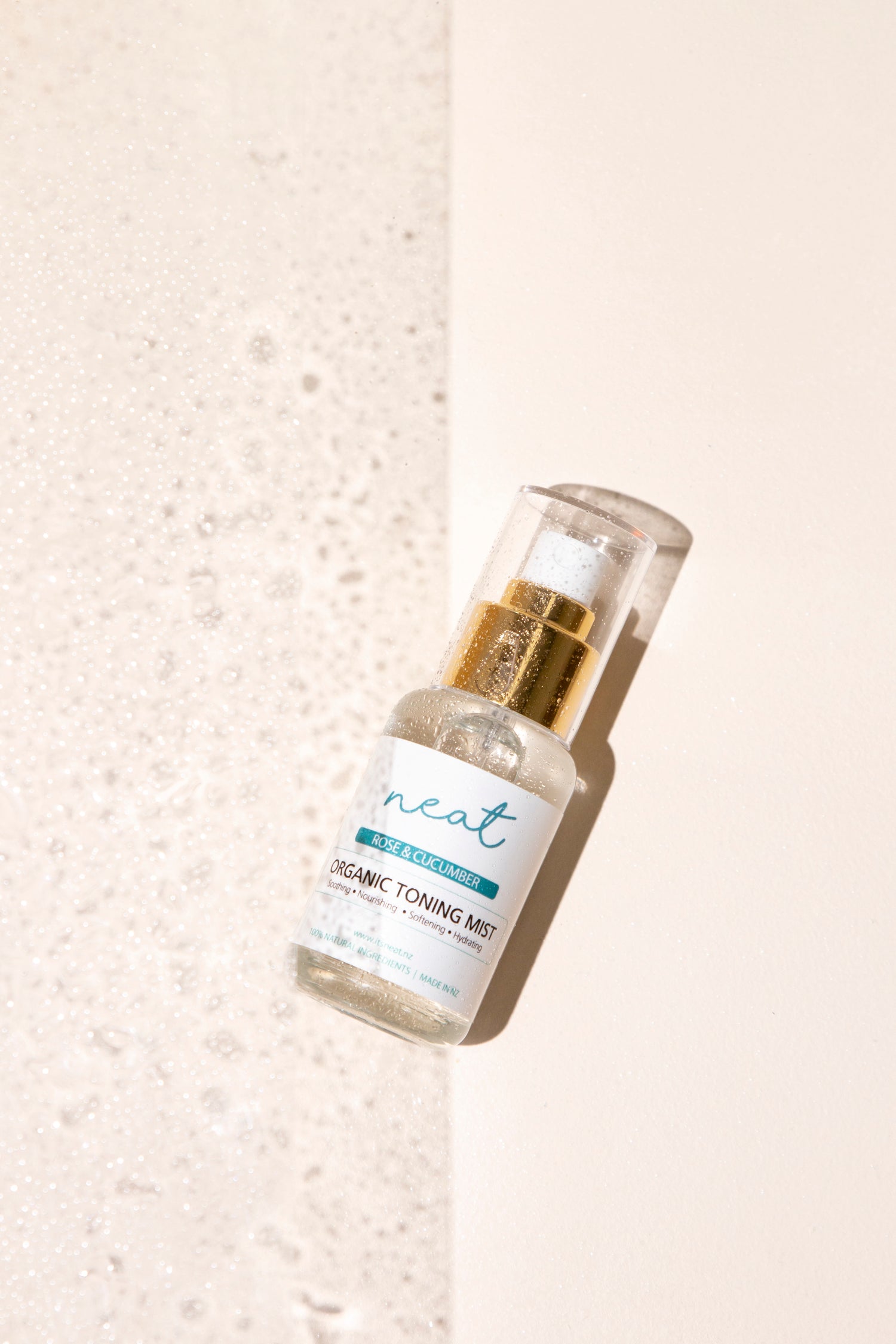 Reduce Oiliness & Even Out Skin-tone
Reduce oiliness, balance and even out skin-tone and hydrate your skin all in one!
Buy Now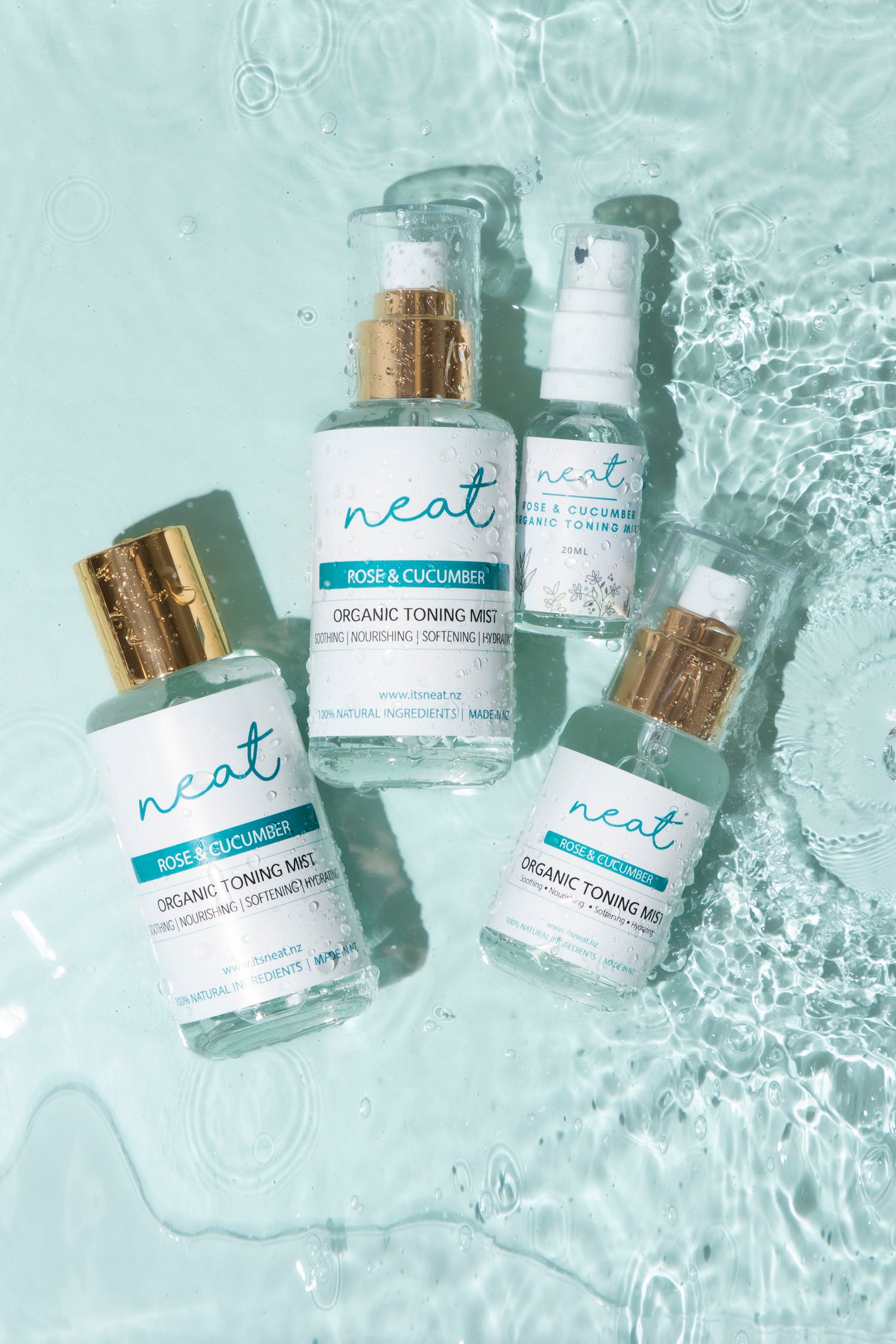 How to Use
Spritz Toning Mist all over a clean face and allow to dry naturally. In summer, keep it in the fridge for a refreshing spritz anytime of day!

We recommend you use it paired with our Hyaluronic Acid Serum. When using it with the Hyaluronic Acid Serum, apply the serum while the toning mist is wet on the face.
Buy Now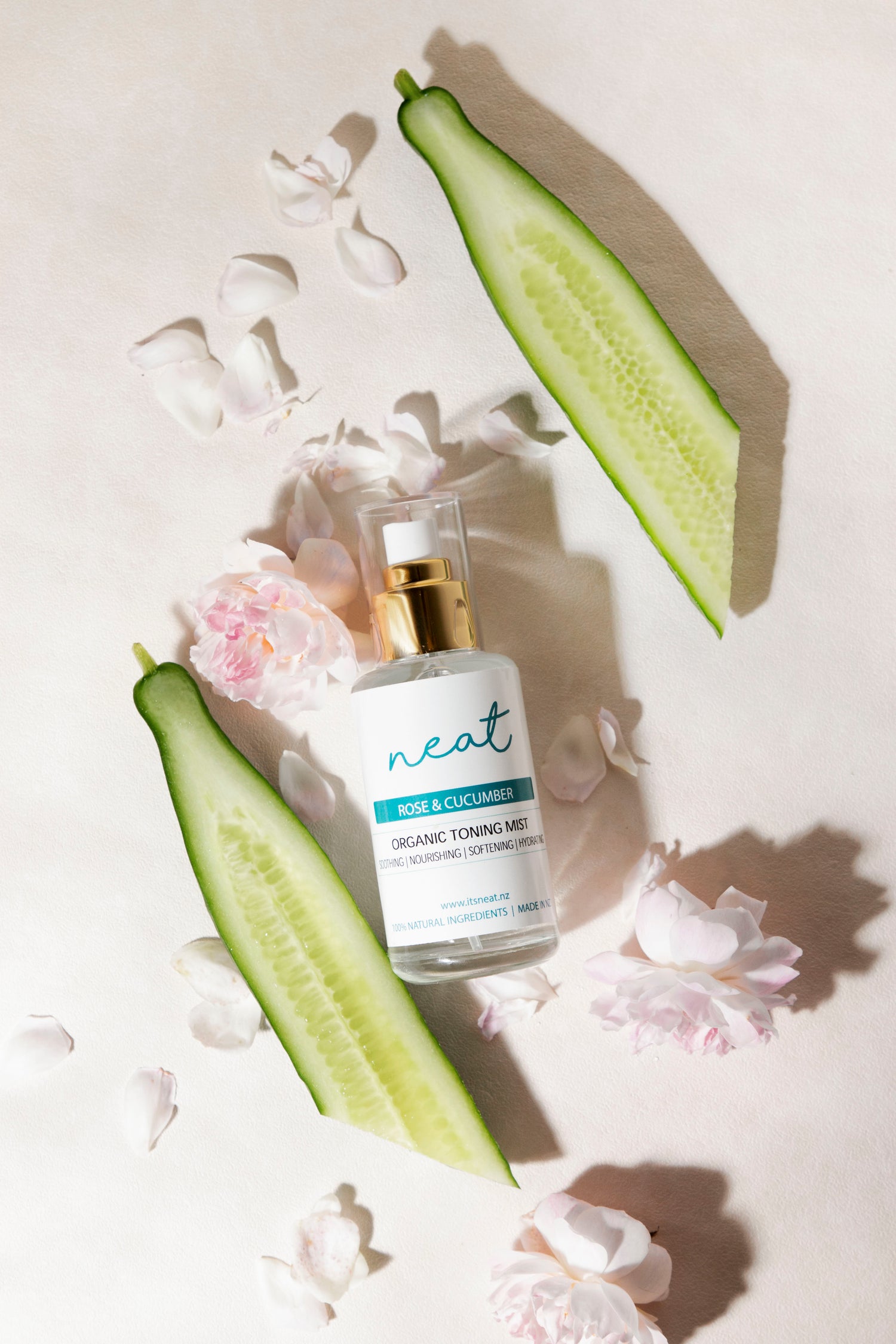 Naturally Sourced Organic Ingredients
ROSE HYDROSOL: Our organically crafted Rose Otto Damascena Hydrosol, also known as Rosewater, Rose Floral Water or Rose Distillate, is steam distilled from the gorgeous, pink flower petals of Rosa damascena cultivated in the countryside of Bulgaria. Rose Hydrosol possesses an intoxicatingly sweet, rosy aroma that is virtually true to the rich and heady aroma of fresh rose blooms opening in the early summer that is sure to uplift your senses and invoke sensuality. The exquisite Rose Otto Damascena Hydrosol is well-known for its skin care benefits as well as for helping to balance the endocrine system. It is also adored for supporting emotional well-being.

REPORTED BENEFITS AND USES - Rose has been known to be a fantastic toner for all skin types for many generations. Along with having antimicrobial and astringent properties, Rose Floral Water adds and retains moisture, making it perfect for healing dry, mature and aging skin. It is a good choice for anti-aging and anti-wrinkle benefits and is also known for its ability to help cool sunburn. Rose Hydrosol adds a soft, floral aroma as well as many skin healing properties. Emotionally and energetically, Rose Damascena Hydrosol is both invigorating yet calming. It is known to promote emotional balance and a sense of well-being. It is also a good choice for women's blends intended to help balance the hormones and combat the symptoms of PMS, menopause and menstrual cramping.

CUCUMBER HYDROSOL: Our organically crafted Cucumber Hydrosol is a product of the water-steam distillation of the fresh fruits of Cucumis sativus. These crisp fruits are 97% water, which makes them ideal plants for hydrosol distillation. Cucumber Hydrosol possesses the unmistakable aroma of freshly cut cucumbers: light, yet refreshing, cooling and rejuvenating.

REPORTED BENEFITS AND USES- Cucumber Hydrosol offers a crisp and refreshing aroma perfect as a summer body splash or used within a scrumptious handmade lotion or aroma spray. This skin softening and toning hydrosol is excellent as a makeup remover, after shower mist, and can be used in place of water prior to applying serum. The soothing, cooling and moisturizing combination of Cucumber Hydrosol can help bring relief to the burn, reducing the feelings of tightness and pain that often accompany burns.
Buy Now