Hyaluronic Acid Serum - 100% Natural Hydration
Regular price

Sale price

$38.00
Helps With:
Reducing Wrinkles | Increasing Skin Elasticity | Hydrating Skin
Neat's Hyaluronic Acid Serum is the ultimate in facial skin hydration. Hyaluronic acid transports water to and through the cell, and can carry 1000 times its weight in water - making it one of the most incredible ways to nourish and hydrate skin... reducing fine-lines and giving skin a youthful glow like nothing you've seen before!
Ingredients

Hyaluronic Acid (Sodium Hyaluronate), Distilled Water, Organic Vegetable Glycerin, Geogard Ultra, Rosemary Oil, Vanilla Oil
Shipping Information

New Zealand shipping is FREE when you spend over $100, otherwise it is just $8.50 for a flat rate nationwide tracked courier.
Share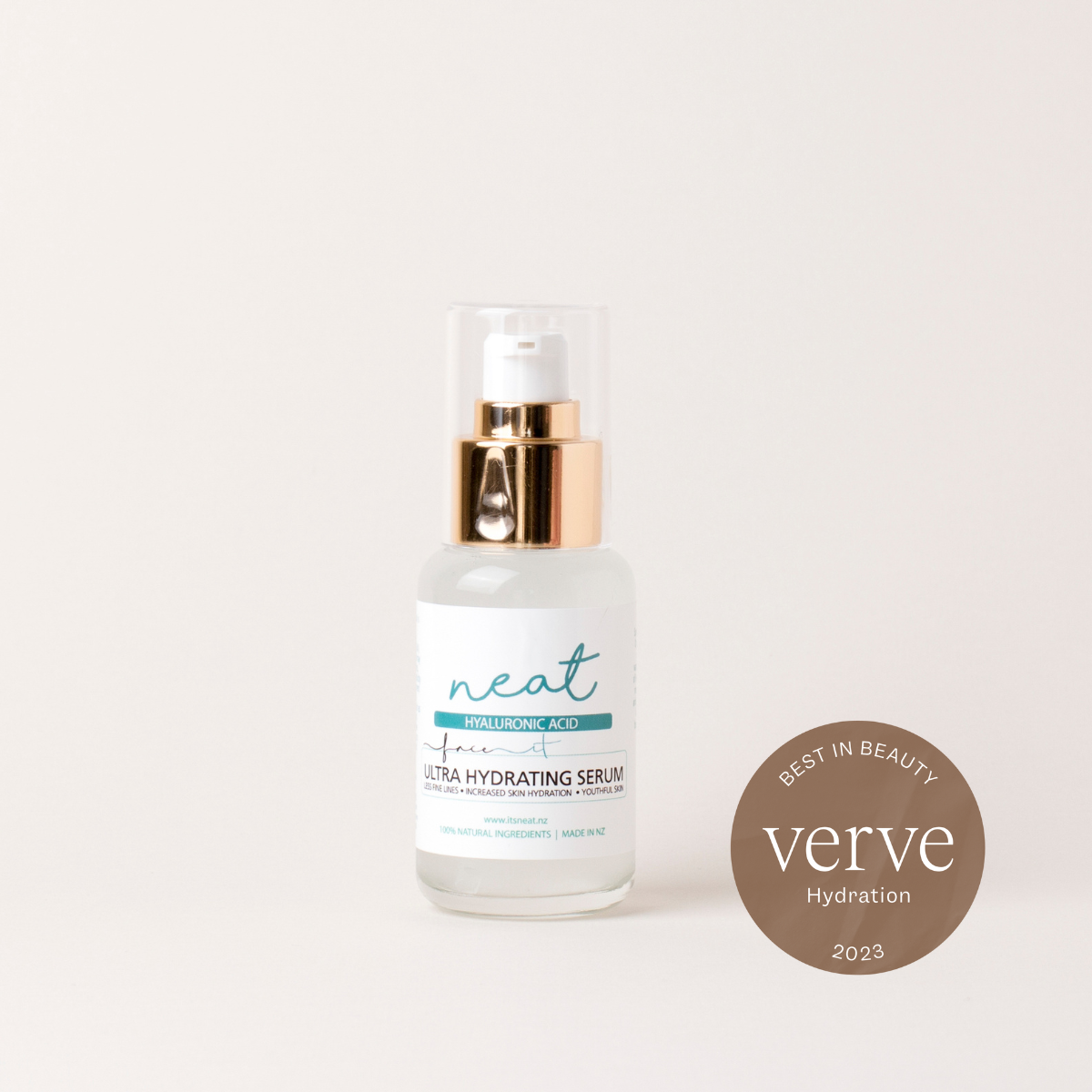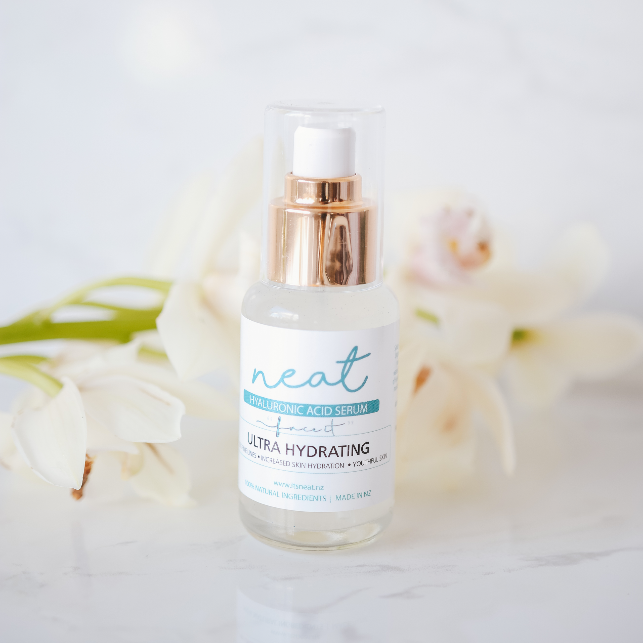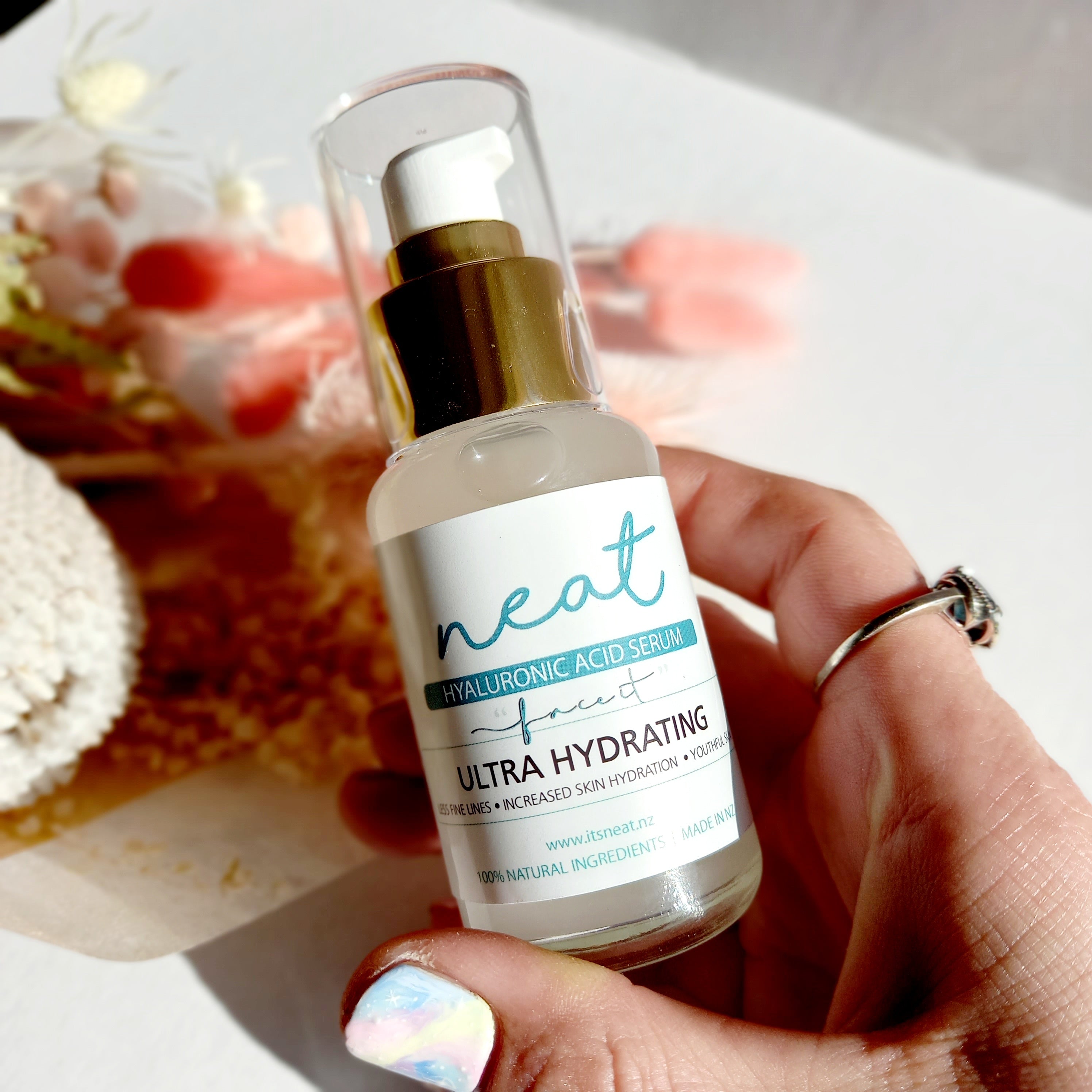 The Ultimate in Facial Hydration
A necessity in your facial skincare routine, this serum will help nourish and hydrate your skin all while reducing wrinkles and giving a youthful glow.
Boost Your Natural Production
Hyaluronic acid (HA) is naturally present in human tissues such as skin, ligaments, tendons, and nerves. It acts as a connective tissue 'organiser' and helps to hold water. Hyaluronic Acid is found in both layers of the skin where it has a protective, structure stabilising and shock-absorbing function.
Buy Now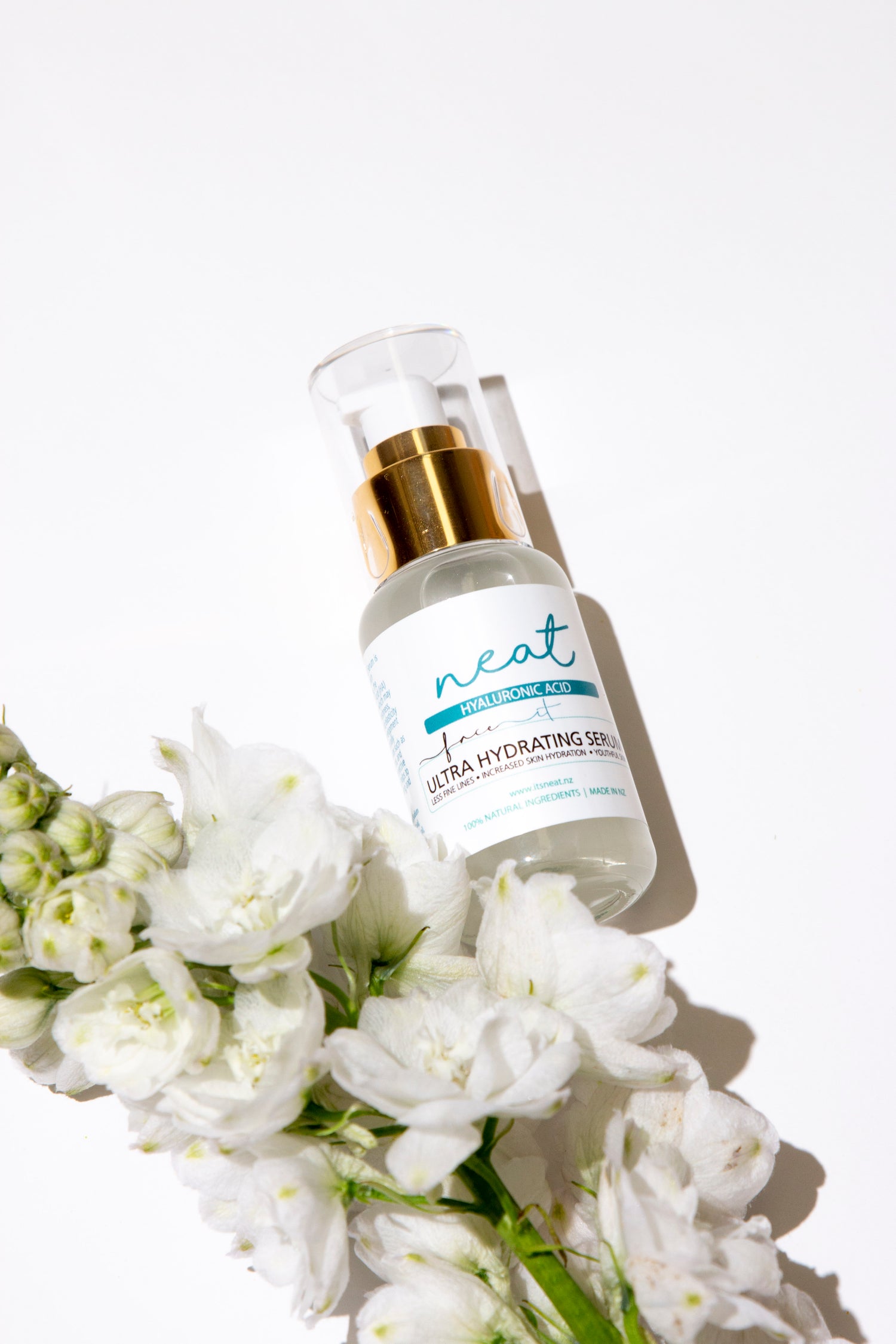 Reduce Wrinkles & Increase Elasticity
Hyaluronic Acid in the entire human body is found in the skin. As we age, the content of Hyaluronic Acid in the skin decreases, which may contribute to loss of freshness, hydration, moisture and elasticity in the skin and the development of wrinkles. Its ability to penetrate the skin and unique moisturising and viscoelastic properties make the skin softened and restore its elasticity contributing a significant anti-wrinkle effect.

Want to know more, read our BLOG on hydration!
Buy Now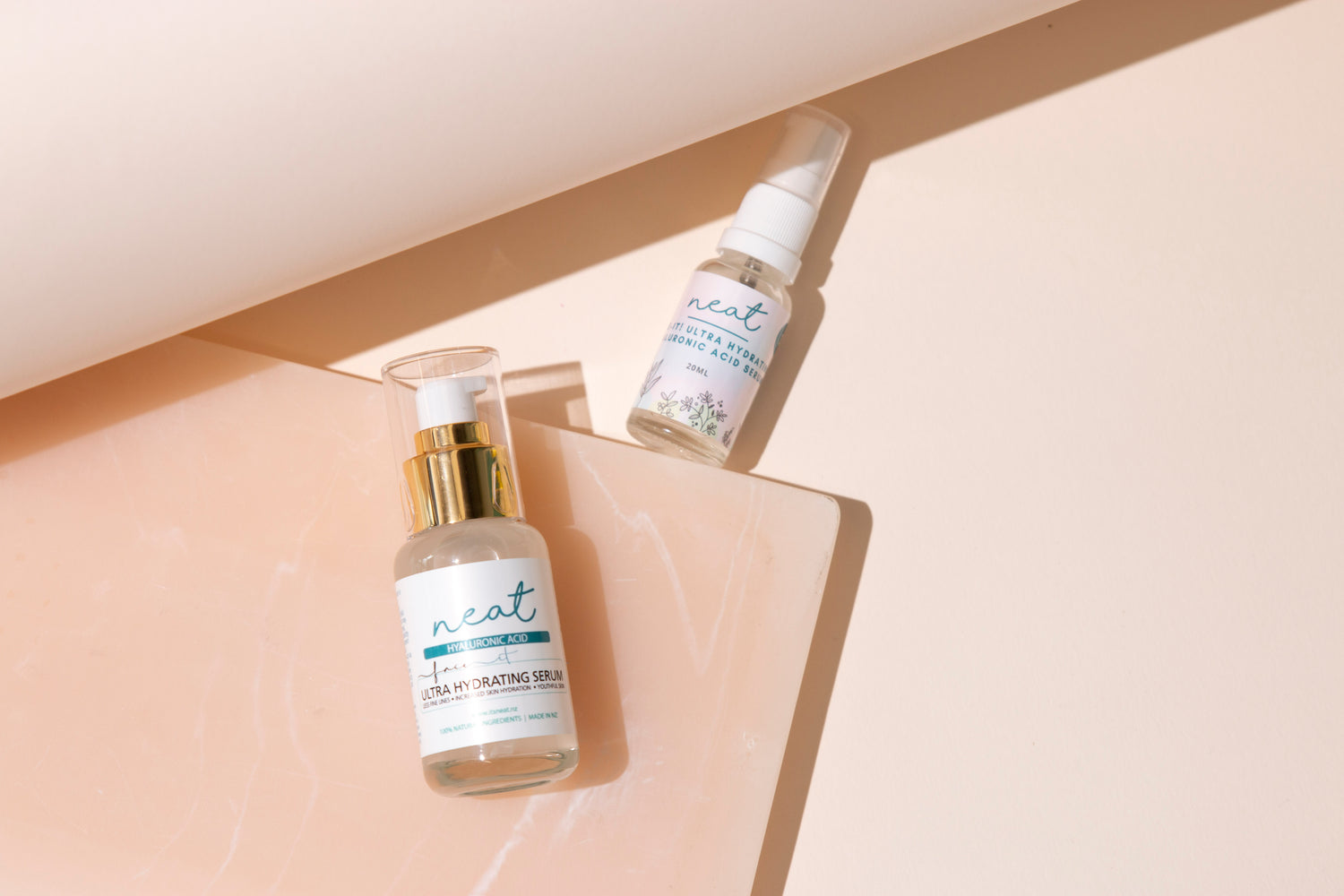 How to Use
Use morning and night for best results.

50ml glass lotion pump or 20ml Glass lotion pump

IF YOU FIND THE SERUM HAS THE OPPOSITE EFFECT AND DRIES SKIN OUT, apply to a much wetter face and halve the amount of serum you use. Using too much serum and not having enough water to transport as hydration, will result in drier skin.

Neat's Hyaluronic acid serum is at a concentration of 1.5% and is high molecular weight. It is produced from bi-products of the bacterial fermentation of Corn, Wheat and Yeast Extract, so is suitable for Vegans.

The product is technically gluten-free as there is no gluten in the bi-product used. Gluten intolerance is only experienced internally, no via the skin so this is safe for people with gluten sensitivity. Please patch test if you are sensitive.
Buy Now